Instant updates as the news happens!!!


See CalNews.com's updates and our archives on Facebook 24/7

You can also follow us on Twitter!

Tweet us your news scoops today!!!
Sacramento Bee
Leno bill would put major restrictions on e-cigs
Californians would be prohibited from "vaping" electronic cigarettes in bars, restaurants, hospitals and other workplaces under a bill state Sen. Mark Leno introduced Monday. Senate Bill 140 would restrict the use of e-cigarettes in all the same places Californians are prohibited from smoking traditional cigarettes, an idea that has been floated in previous legislation but never advanced very far. Last year several anti-smoking bills were shelved as an increasing number of Democratic legislators accepted campaign cash from cigarette manufacturers. "No tobacco product should be exempt from California's smoke-free laws simply because it's sold in a modern or trendy disguise," said a statement from Leno, D-San Francisco. "Addiction is what's really being sold. Like traditional cigarettes, e-cigarettes deliver nicotine in a cloud of other toxic chemicals, and their use should be restricted equally under state law in order to protect public health." Prior legislation to restrict the places where Californians can consume e-cigarettes met stiff opposition from cigarette companies, many of which have expanded to manufacture the electronic devices known as "vape pipes" and "hookah pens." The products have become popular with teenagers. Existing law bans the sale of e-cigarettes to minors in California, but Leno's statement said enforcement is lax. His bill would beef up enforcement of the ban on selling to youth.


Sacramento Bee
Healthcare industry pockets $3.2 billion from Covered California
Some 800,000 California households received $3.2 billion in federal health care subsidies last year, officials said Monday. Covered California Executive Director Peter V. Lee said the average household subsidy exceeded $5,200. Lee's announcement was meant to serve as a reminder that support is available to others eligible to sign up for the state exchange before the Feb. 15 deadline. "This is an extraordinary time in our nation's history," Lee said in a statement. "The Affordable Care Act is making it possible for individuals to get the care they need by making coverage affordable." The $3.2 billion was paid to health insurance companies on behalf of those who enrolled in coverage. Customers' share toward their plans totaled $1.1 billion.


Los Angeles Times
Massive oil drilling project in Carson is dropped
A former subsidiary of Occidental Petroleum says it's pulling the plug on a massive oil drilling project in Carson, a decision welcomed by activists and residents who had fought the project for years. California Resources Corp., which was spun off from Occidental last month, said in a statement Monday that the proposed project "is no longer practical in the current commodity price environment." In the last year, oil prices have plunged. The company also said it is asking city officials to stop processing its application to drill. "We have greatly appreciated the opportunity to get to know and work with the Carson community," the statement read. City Atty. Sunny Soltani told the Los Angeles Times that city staff will immediately stop work on the project's application and pending environmental review. Dianne Thomas, a Carson resident of 43 years whose home is about two miles from the proposed drilling site, described her reaction to the news as "euphoria."



San Francisco Chronicle


San Jose State police sued over fatal shooting


Brutal cops gunned down construction guy carrying a saw


The family of a man shot dead by a San Jose State University police sergeant last year filed a federal civil rights lawsuit Monday. Antonio Lopez Guzman, 38, had a 12-inch saw blade similar to a drywall cutter when he was shot by Sgt. Mike Santos, a 15-year department veteran, on the southern edge of campus about 11 a.m. on Feb. 21, authorities said. The force used by Santos "while he was unarmed and not a threat to the officers" was excessive, the suit says. The complaint names Santos and van der Hoek as defendants. Neither has responded to the suit in court. Both officers were equipped with body cameras, but they "malfunctioned and the incident was not recorded," says the complaint, citing statements by university officials.



Sacramento Bee


Willie Brown asks Villaraigosa not to run
Bay Area Dems trying to clear the field for Harris, block Latinos from Boxer's seat
Former Assembly Speaker Willie Brown suggested Friday that Antonio Villaraigosa should pass on the U.S. Senate race out of allegiance to fellow Democrat Kamala Harris, the only announced candidate for the 2016 contest. "His loyalty and his relationship with her should be so valuable, and he should, in my opinion, see it as an opportunity to demonstrate that," Brown said. Harris, the state's attorney general and a former San Francisco district attorney, had a personal relationship with Brown. A spokesman for Villaraigosa declined to comment. Hours earlier, Villaraigosa brushed off the subject of whether he'll run while addressing a roomful of mayors in Washington, D.C. Villaraigosa signaled his interest in the post soon after Boxer's announcement, but Harris was the first and so far only candidate to officially wade into the race. Several top Democrats rallied behind her, prompting some Latino leaders to worry publicly that Harris' backers were not respecting the state's ethnic and regional diversity. Assemblyman Henry Perea, D-Fresno, said the rush to support Harris overlooks the state's growing Latino population, as well as the millions of people who live outside the Bay Area.


Orange County Register




Another nightmare from the chemical industry


Artificial-turf fields could be causing cancer in athletes
There is a growing national debate over fake-grass fields, especially the key ingredient now used to make them softer: ground-up tires. Some activists say that those recycled tire pellets contain harmful carcinogens, and they suspect athletes developed cancer because they played on synthetic turf packed with tire crumbs. Now a California lawmaker wants the state to stop synthetic fields being built in schools, parks, stadiums and other recreational places until further studies determine whether they are safe. "There has been a lot of anecdotal evidence from across the country," said state Sen. Jerry Hill, D-San Mateo, who introduced the bill to put a moratorium on new fields using recycled tires. "We have a responsibility to ensure that our children aren't being harmed by materials used to make their fields. Right now, we just don't know enough as far as how safe these fields are." The makers of these fields say plenty of studies and evidence show there is no danger. The national nonprofit, Environment and Human Health, argued that the high levels of zinc, lead, benzene and other known toxins found in rubber tires could be harmful to athletes. Heat and sunlight can break down the particles in the rubber pellets over time, releasing toxins into the atmosphere. Senate Bill 47 would require state health and environmental agencies to conduct a comprehensive study to determine any harmful effects of crumb-rubber fields. Meanwhile, no new fields with crumb rubber could be built until 2018. The bill would not affect existing synthetic fields with crumb-rubber infill.



Gloria Romero and Rishawn Biddle


California can end school-to-prison pipeline with more choice
We need to alter the discourse and directly address how both our public education and criminal justice systems affect poor and minority youths. Too many traditional public schools funnel too many children into our criminal justice system. Traditional school discipline policies exacerbate this. According to national data, 74 percent of high school seniors are not proficient in math and 62 percent not proficient in reading. For school reformers, we must speak out on the injustices that curtail our children surviving into adulthood. Alongside our advocacy for expanding choice, we must also support reforming laws on police use of deadly force, eyewitness testimony and prison conditions. At the same time, criminal justice reformers should picket failing schools, protesting their failure to educate poor and minority kids who are the most vulnerable to being fast-tracked to prison.


San Francisco Chronicle
Bay Bridge supplier failed to reveal rods' failure in Washington
The supplier of steel rods that cracked on the Bay Bridge in 2013, a construction failure that cost toll payers $45 million, never told Caltrans that nearly identical rods it made for a Washington state bridge had suffered a similar fate in 2009. Less than six months after the ill-fated batch of rods arrived in California in 2008, six high-strength rods that Dyson Corp. of Ohio shipped to rebuild the Hood Canal pontoon bridge — which connects the Kitsap and Olympic peninsulas in the western part of the state — failed within days of being installed, according to a review recently made public by California bridge officials. The rods in Washington state were virtually the same as 96 rods that Bay Bridge officials had purchased for seismic-stability structures on the new eastern span, the review found. Thirty-two of the rods sat in rainwater for five years, exposing them to corrosive hydrogen, then snapped after they were cinched down in March 2013. Unlike in California, Washington officials never conducted the kind of microscopic examination needed to establish why the Hood Canal rods cracked. When California officials did so after the failure of the Bay Bridge rods, they discovered the cause was the same in both cases — corrosive hydrogen had invaded the extra-hard steel. Had Caltrans and its bridge contractor been notified about what happened in Washington, some experts said, they could have averted what became a $45 million headache.


Los Angeles Times


Cops fail the community...again


Airport Police union criticizes LAPD over luggage-theft probe
Police touted the raids as breaking up one of the biggest property thefts in Los Angeles International Airport history. But nearly a year after Airport Police announced that as many as two dozen baggage handlers were involved in a scheme to steal from travelers, no one has been charged with stealing from passengers' luggage, police acknowledged Friday. At the time, Airport Police reported that a joint task force with the LAPD had detained 14 people for questioning and made six arrests — four on suspicion of receiving stolen property and two on outstanding arrest warrants. Detectives were never able to link those detained during the raids in March to any stolen property from the airport, Los Angeles Airport Police Chief Pat Gannon said. Gannon said he believed the workers could have been tipped off that the task force was investigating thefts from airport travelers. The raids made national headlines, but their outcome went largely unnoticed until Friday, when the union representing Gannon's rank-and-file officers accused the LAPD of sloppy police work in connection with the law enforcement operation. Union President Marshall McClain said in a statement that the raids took place despite concerns expressed by Airport Police investigators that the task force lacked police reports identifying stolen property or victims.


Sacramento Bee


Hill is right to be worried about your privacy
Police cameras have got your number
It's an ominous sight. A small box with a flashing blue light and a Police Department emblem on the cover sits high on a pole overseeing the intersection. The box contains one of the hot trends in law enforcement. Three cameras capture the license-plate numbers of passing vehicles. They're called Police Observation Devices, or PODs, and local police are trumpeting them as a key part of the "next-generation" technology. But some people, including a state senator, have raised privacy concerns. They question how the license-plate data might be used – and possibly abused – by police and also by private companies, including collection agencies, that also use the technology. Sen. Jerry Hill, D-San Mateo, has introduced legislation to put controls on license-plate-reading technology. It would require police and local city councils to hold public hearings to get community input before they deploy the cameras, and set up protocols for how the information could be used. "This is a new technology that is, in many cases, infringing on our rights to privacy," Hill said. "The public has a right and desire to know when their city is implementing these policies."


Sacramento Bee




Consumers in California win one for a change


California DMV retracts alert on ride-for-hire commercial registration
Backtracking from an announcement that had riled rideshare companies like Uber and Lyft, as well as state lawmakers, the California Department of Motor Vehicles on Saturday retracted an alert saying anyone who transports people for money must commercially register their vehicles. "We jumped the gun, and we shouldn't have," DMV director Jean Shiomoto said in an emailed statement. "The matter requires further review and analysis, which the department is undertaking immediately." The early January notice posed an existential threat to businesses like Uber, Lyft and Sidecar. Lawmakers accused the DMV of applying an antiquated rule to a business model that could hardly have been anticipated when the relevant statute was written in 1935. The DMV pledged to convene regulators and members of the industry to sort through the confusion, including the effect of "recent regulatory and statutory changes affecting ride share operators" on the older law.



Mercury News




Pols continue to try and figure out how to use your car to shake you down for more cash


California considering plan to replace gas tax with charge per mile driven
More people are driving electric cars. Gasoline cars are getting better mileage. And California's vehicles are causing less pollution. But all that good news is generating a major problem: As motorists buy less gasoline, state gas tax revenues that pay for roads have been falling for a decade, leading to more potholes and traffic jams. Now, in a move that could solve the problem -- or cause a political pileup -- state officials have begun to seriously study a plan to replace California's gas tax with a fee for each mile motorists drive. "We're going to have to find another way to finance the upkeep of the roads," Gov. Jerry Brown said earlier this month in rolling out his 2015 budget, noting that California has a $59 billion backlog of maintenance needs on state highways and bridges. Brown gave no specifics. But last fall he signed a law that set up a commission to study a "road usage charge" and establish a pilot program by Jan. 1, 2017. The 15-member commission had its first meeting on Friday in Sacramento. The idea is far from reality, but it's raising a hornet's nest of practical and political questions, from how government would track the miles to what happens when people drive out of state or on private roads. But it is gaining momentum.


Sacramento Bee
California state pay increased $1.1 billion last year
California state workers' salaries rose a total $1.1 billion last year, according to new payroll data, while the number of state employees also grew. The State Controller's Office wrote paychecks for $16.43 billion in 2014, up 7 percent from the year before. The increase followed three years of essentially flat payroll costs for the state. Meanwhile, the number of full-time and part-time state workers grew from about 242,000 to about 245,000, or almost 2 percent. The data, which exclude state university employees and legislative staff, show the largest dollar-amount payroll increases occurred in the state Department of Corrections and Rehabilitation (up $279 million); the prison system's medical caregiver, California Correctional Health Care Services ($91 million); the Department of State Hospitals ($82 million); the California Highway Patrol ($71 million); and the Department of Forestry and Fire Protection ($68 million). Among departments with payroll costs of $10 million or more, the largest salary increases in percentage terms took place at the California Health Benefits Exchange and the state's High Speed Rail Authority. Nearly 1 in 5 state employees earned $100,000 or more, a 30 percent increase from 2013. About one-quarter of the six-figure salaries went to managers and supervisors.


Sacramento Bee


California bars judges from Boy Scouts membership
California's Supreme Court voted Friday to prohibit state judges from belonging to the Boy Scouts on grounds that the group discriminates against gays. The court said its seven justices unanimously voted to heed a recommendation by its ethics advisory committee barring judges' affiliation with the organization. In 1996 the state Supreme Court banned judges from belonging to groups that discriminate on the basis of sexual orientation, but made an exception for nonprofit youth organizations. The Supreme Court's Advisory Committee on the Code of Judicial Ethics in February recommended eliminating the exception to enhance public confidence in the judiciary. The group allows the participation of openly gay boys but continues to prohibit gay and lesbian adults from serving as leaders. The Boys Scouts of America couldn't immediately be reached for comment. Of 47 states that ban judges from joining discriminatory groups, 22 states, including California, include a bar on groups that show bias on the basis of sexual orientation. California was the only one of those states that made exceptions for youth groups.



OCWeekly


Trabajo Press Puts the Killing of Kelly Thomas in Comic Book Form
It's been a year since an Orange County jury acquitted two ex-cops in the beating death of Kelly Thomas, but the tragic memory remains stained like the pool of blood left behind at the Fullerton transit center that night. Whether an exhibit at the Magoski Arts Colony, an Adolescents album cover depicting former policeman Manuel Ramos as a piñata head or "The Death of Kelly Thomas," a new comic book out by Trabajo Press, art is keeping the story alive. "I wanted to make a comic about something that was relevant to me and my community," says comic book artist Felipe Flores. "I spend just about all of my time in Fullerton, so I was able to see the impact that the Kelly Thomas murder had made." Flores heads Trabajo Press, the La Mirada-based indie cassette tape label turned DIY zine. It released "The Death of Kelly Thomas" this month. The comic book is striking in how evocative the strips retell the story of what happened that fateful encounter on July 5, 2011 from the Slidebar call to the Fullerton police to the brutal beating Thomas suffered by them afterward. "The Death of Kelly Thomas" is the first comic book by Flores. He was drawn to the story as he works with the developmentally challenged during his day job. "Kelly Thomas was clearly a schizophrenic man who was misunderstood," he says. Flores hopes to create more comics like his first that mark a departure from the fanzines Trabajo Press put out much of last year.


Fullerton's brutal killer cops featured in new comic book...




San Francisco Examiner


Uber releases driver data for first time, and it's not pretty for taxi industry
Since launching in 2012, Uber has attracted over 16,000 drivers to the mobile ride-hailing service in San Francisco alone, with over 11,000 still active. That's many more times the number of taxicab drivers, and does not include drivers for Uber competitors Lyft and Sidecar. The study found many of these drivers are part-timers working fewer than 34 hours a week. "You turn your car on, turn your app on, whenever you want," David Plouffe, Uber's senior vice president, said during a Thursday morning conference call with reporters. "More and more people are doing this to suit their needs." The new data was revealed as part of a study released Thursday by Uber that was intended to highlight the earning potential of its driver partners, as the company calls those who use its app for income. But it also puts into perspective just what the local taxi industry is up against.


Los Angeles Times


Feckless insurance companies are screwing Californians trying to make a few extra bucks


California DMV says Uber, Lyft, Sidecar cars need commercial plates
In a memo issued this month, the DMV cited the California Vehicle Code and said "any passenger vehicle used or maintained for the transportation of persons for hire, compensation, or profit is a commercial vehicle. Even occasional use of a vehicle in this manner requires the vehicle to be registered commercially." A DMV spokesman said the memo is a "reminder" of an existing law on the books since 1935. It appears to address transport network companies (TNCs), whose drivers use their own cars, most of which are registered as personal vehicles. Passengers and drivers link up using mobile apps from the ride-hailing companies, which also contract with the drivers and handle the financial transactions. The business implications could be huge, said George Wilk, an insurance agent for America Business Insurance, which specializes in commercial insurance. If a vehicle is registered as commercial, it must also carry commercial insurance, which is "a different animal" from personal insurance. Wilk said a personal policy might cost $800 to $1,200 a year, while a commercial policy can cost two or three times as much because it anticipates that a driver will be using his or her car more often and be at greater risk of having an accident.


Sacramento Bee
Steyer won't run for U.S. Senate
Know-it-all billionaire obviously more popular with himself than with voters
Billionaire environmentalist Tom Steyer said Thursday he will not be a candidate to succeed U.S. Sen. Barbara Boxer and instead will continue his focus on helping fellow Democrats and working to reverse the effects of global climate change. Steyer came to his decision after watching President Barack Obama and Gov. Jerry Brown give recent speeches in which they made protecting the environment a top priority. Steyer's exit from the field raises the possibility of a gubernatorial campaign in 2018, while more immediately shifting attention to other potential Boxer successors, such as former Los Angeles Mayor Antonio Villaraigosa, who has indicated he is looking closely at the Senate seat. A former hedge fund manager with an estimated worth of $1.6 billion, Steyer's national profile has grown in recent years amid his sustained campaign against the Keystone XL oil pipeline and his emergence as a deep-pocketed ideological opposite to the billionaire conservative industrialists Charles and David Koch. A Senate candidacy would have presented Steyer with another way to highlight what he considers the defining issue of his time: climate change.


Mercury News


Naughty Nadia is Back!
Lockyers deal with new accusation of sexual affair
Former Alameda County Supervisor Nadia Lockyer publicly accused her husband, former state Treasurer Bill Lockyer, of carrying on a sexual relationship with a woman who worked for him in two state offices. The claim, removed from Facebook only a few hours after it was posted Wednesday night, represents the latest chapter in the sad, sordid story of what had once been California's political power couples, derailed by Nadia Lockyer's own extramarital affair and methamphetamine addiction. "Elsa Ortiz worked for my husband for over 20 years. For the majority of those, he and her had a sexual relationship. Goodbye Bill. Goodbye," Nadia Lockyer, 43, wrote on her Facebook page. Bill Lockyer, 73, couldn't be reached by phone or e-mail Thursday afternoon. His wife's Facebook post had been removed by then, replaced with one that read, "Gratitude is everything, and can heal anything. We are grateful for our love, family, and marriage today. That is all that matters." Ortiz, 66, is now vice president of the AC Transit Board of Directors, on which she has represented Alameda and parts of Oakland and San Leandro since 2006. Before retiring in December, she was an attorney and policy consultant to state Senate presidents Darrell Steinberg and Don Perata. And before that, she worked for Bill Lockyer during his time as attorney general and in the state Senate.


Sacramento Bee


Divided UC regents table coach bonus policy


UC says athletes need to be good, not smart


The University of California Board of Regents has tabled a new policy on bonuses for athletic coaches after Gov. Jerry Brown, Lt. Gov. Gavin Newsom and other regents raised concerns that it did not go far enough in establishing academic standards for incentive pay. "I am troubled by the spirit of this resolution," Brown said during a discussion Thursday, before the policy was pulled from a vote and sent back to committee for further study. "These kinds of low standards because of monetary factors, I think, distort the fundamental essence of the university and its capacity to ... demand widespread support from the people of California." Originally approved by UC President Janet Napolitano last month, the policy would have required that student athletes meet certain academic standards before a coach can receive a bonus for academic or athletic performance.

San Francisco Chronicle


Crooked cop shredded the Constitution


San Francisco cop convicted for illegal hotel room search
A federal jury convicted a veteran San Francisco police officer Thursday of violating a tenant's civil rights by illegally entering her hotel room, the second criminal conviction of city police in the last two months. After a day of deliberations, jurors found Officer Ashad Razzak guilty of four felonies related to the December 2010 entry of a room at the Henry Hotel on Sixth Street, south of Market Street. A police report signed by Razzak said he led a team of officers to the hotel room after getting a tip about heroin sales. The report said they heard voices inside, knocked on the door, announced their presence and entered with the occupant's consent, eliminating the need for a search warrant. They said they found a man inside, searched him and found heroin in his pockets. But a video showed the officers entering without knocking after one of the officers opened the door with a key. The resident, Jessica Richmond, testified that she was coerced into signing a consent form after the search. The district attorney's office dismissed the heroin charge against the other occupant after San Francisco Public Defender Jeff Adachi obtained the video and others showing questionable police searches of single-resident-occupancy hotels. Razzak, an officer since 1995 who worked in the plainclothes unit at the Southern Station, was convicted of violating Richmond's rights, conspiracy, submitting a false report and signing a false pay slip for an informant. Sentencing is scheduled April 28.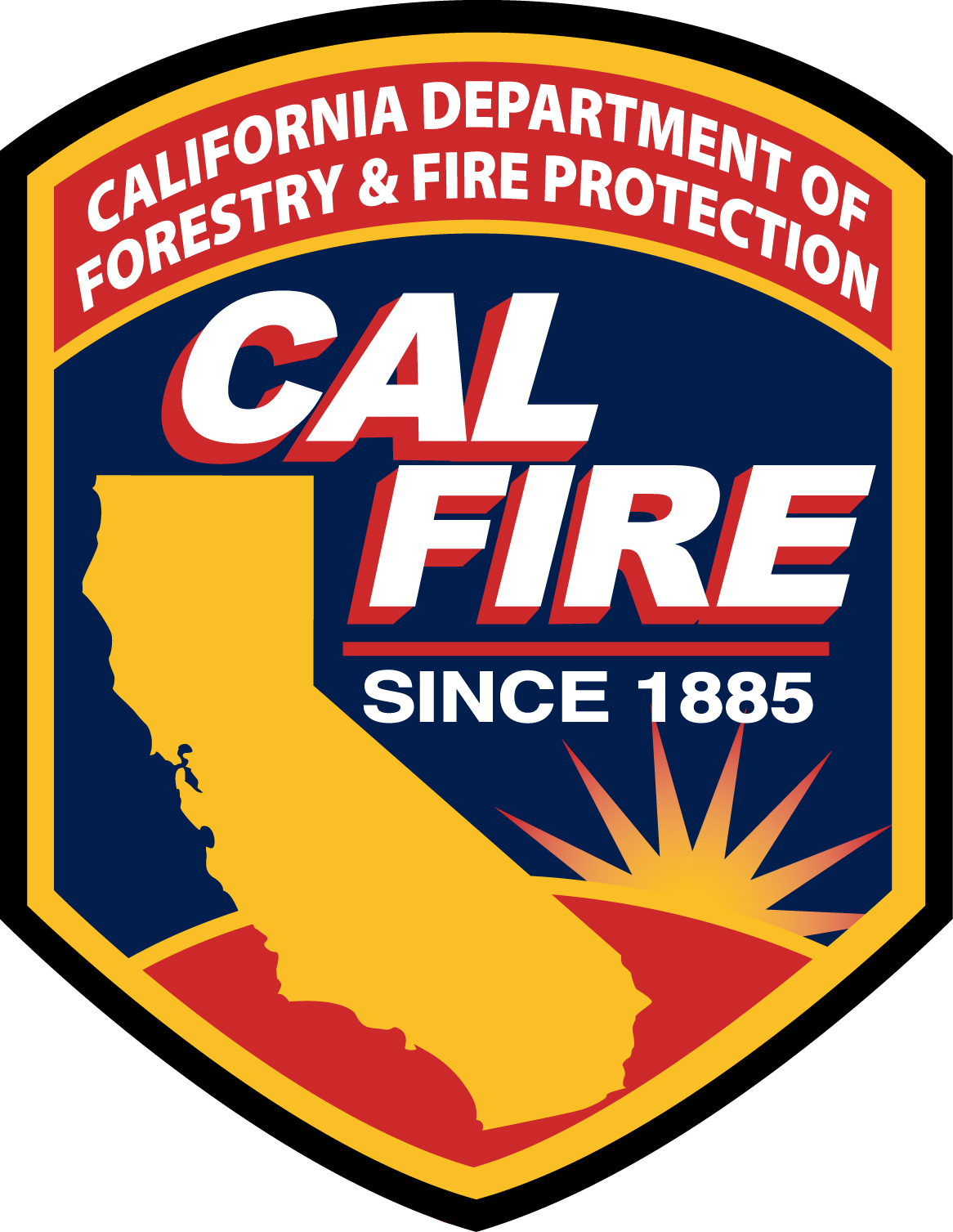 Sacramento Bee


Slap on the wrist: Only two Cal Fire workers fired, one resigns, 13 others disciplined in Ione academy probe
The California Department of Forestry and Fire Protection fired two firefighters, accepted the resignation of a third and said it would discipline 13 others in connection with evidence of dishonesty, misuse of state equipment and other policy violations uncovered during a $2 million probe of allegations of misconduct leveled at the fire academy in Ione. The probe, conducted for the agency by the California Highway Patrol, was initiated in the wake of the May 1 slaying of 26-year-old Sarah Douglas. Authorities have charged her boyfriend, ex-battalion chief Orville "Mo" Fleming, with her slaying. Fleming's wife leveled accusations after the killing that Fleming and other firefighters had engaged in sex with prostitutes at the academy and said she had seen a tape of such activities. CHP investigation uncovered abuses that led to disciplinary actions against a total of 16 Cal Fire employees, 15 of them instructors at the academy and the 16th an employee in the field. Mike Lopez, president of Cal Fire Local 2881, which represents the firefighters, said he could not discuss reasons for the discipline and said each of the employees can appeal. The sensational allegations began with the slaying of Douglas and the subsequent manhunt for Fleming, who hid out for 16 days, spending most of the time hunkered down under some brushy growth not far from the south Sacramento home where Douglas' body was discovered. Fleming, 56, has pleaded not guilty in her stabbing and strangulation death. He is being held without bail at the Sacramento County jail and faces his next hearing in Sacramento Superior Court on March 10, when a trial readiness conference is scheduled.


S

an Francisco Examiner




Just when you thought the police couldn't be more brutal...


Police confirm San Francisco police officer is being investigated over incident with man in wheelchair
A San Francisco police officer is under investigation by Internal Affairs and the Office of Citizen Complaints in connection with an incident last weekend in which the officer appears to have been caught on video trying to dump a quadriplegic man out of his wheelchair in the Sunnydale housing projects, Officer Grace Gatpandan said Wednesday. The two videos surfaced on the blog The Free Thought Project and were later picked up and reported on by Vice News. One of the two videos was posted on Facebook about 8:39 p.m. Sunday and the other was posted the following day, Martin Luther King Jr. Day. In the video, posted to Facebook by a man who identifies himself as Sqaully Dee, the man in the wheelchair, identified by the blogs as Devaughn Frierson, backs his wheelchair toward the officer who reportedly pushes him. The officer then grabs the back of the chair and starts to push the chair forward over the curb. Police would not provide further comment on the incident, besides saying the officers were on patrol in the area and witnessed "a heated verbal altercation" between several people. Four people were cited and released.


Los Angeles Times


California lawmakers will push death-with-dignity measure


Feckless doctors still want you to suffer a long, painful, and expensive death


It was a dying wish of Brittany Maynard, after terminal cancer led her to move to Portland so she could legally end her life, that her home state of California would someday adopt Oregon's death-with-dignity law. On Wednesday, less than three months after 29-year-old Maynard's death drew international attention to the issue, her husband and mother stood with nine California lawmakers to announce legislation that would allow physicians in this state to prescribe medications to hasten death for the terminally ill. "This option is something that Brittany and I thought should be available to all Californians," her husband, Dan Diaz, said at an emotional Capitol news conference. "She recognized that to stay in California would mean that she potentially would face a horrific death," Diaz said. "Brittany was a Californian. We lived in this state and she would have preferred to pass away peacefully in this state." Four states besides Oregon — Montana, New Mexico, Vermont and Washington — also allow terminally ill patients to seek medical help to die. Legislation to permit it in California has failed twice, opposed on religious grounds and by many doctors, among others. If California lawmakers do not adopt such a law, González-Portillo said, the group may take the issue to voters: "We are prepared to go to the ballot in 2016, but we are hoping to make this happen" through legislation.



Steven Greenhut


Growth rules drive up costs of housing


California farmland-preservation program subsidizes high-density development


When it comes to consumer goods, most people understand the simple concept of supply and demand. If lots of people want the newest electronic widget and the factory in China hasn't made enough of them yet, the price of the widget will go up. Once the factory starts cranking them out, the price will go down. Obviously. When it comes to a more complex issue such as land use, people often ignore their Economics 101 textbooks. They see absurdly high home prices in, say, San Diego and figure that's just what it costs to live in paradise. They focus, perhaps, on half of that equation: demand. But the other half is equally important: supply. How many Californians know the California Strategic Growth Council addressed new guidelines on its "Sustainable Agricultural Lands Conservation Program" this week? How many people even know that California has a Strategic Growth Council? The council's staff report provides insight into California's land-use conundrum.


Los Angeles Times
Many school districts in state don't comply with teacher evaluation law
Major California school districts are failing to comply with a state law that requires them to evaluate teachers in part by how much their students have learned, according to a study released Wednesday. The review of 26 school districts serving more than 1.2 million students found that only Clovis Unified near Fresno and Sweetwater Union High School District in Chula Vista fully complied with the law. Two others, Upland Unified in the Inland Empire and San Ramon Valley Unified in Contra Costa County, were "blatantly in violation" of the law by expressly prohibiting the use of state standardized test scores in their teacher evaluations, the study said. The other school systems surveyed — which included Long Beach, San Diego, Oakland and San Francisco — offered mixed findings, according to the study conducted by the EdVoice Institute for Research and Education, an educational advocacy organization in Sacramento. The study found that 11 districts included student learning progress in their evaluations, including Long Beach, San Diego, Garden Grove, Riverside and Oakland. The rest — including San Jose, San Francisco, Sacramento and San Bernardino — showed no evidence of doing so. In Upland and San Ramon Valley, collective-bargaining agreements with teachers prohibit the use of state standardized test results in performance reviews — a practice illegal. The Obama administration has encouraged states to use student test scores as one measure of teacher effectiveness to qualify for a competitive grant program, and several have moved to do so.


Sacramento Bee


Assisted suicide bill back on the Legislative agenda


Will doctors a do-good-niks get in the way of your liberty?


Is it an act of compassion to offer terminally ill Californians the option of aid in dying, or a moral and ethical breach of a doctor's duty fraught with opportunities for abuse? That enduring debate was raised again last fall when Brittany Maynard, a 29-year-old East Bay woman suffering from a brain tumor, made public her decision to end her life in Oregon, where assisted suicide has been legal for 20 years. Advocates argue that the time has come for California to follow suit. While several previous efforts have failed after intense lobbying by opponents, most recently in 2007, public support may be tipping in favor of a "death with dignity" law. Getting a bill through the Legislature will be a challenge, however. The California Medical Association, which considers it a violation of their fundamental "do no harm" tenet, remains a powerful opponent, as does the Catholic Church, while disability activists have raised concerns about vulnerable patients being coerced into choosing death.


San Francisco Chronicle
15 state community colleges get OK to offer bachelor's degrees
Jubilant education officials chose 15 community colleges on Tuesday to be California's first to offer bachelor's degrees in high-need fields as part of a pilot program meant to boost the economy and help students avoid costly for-profit programs. Sometime before fall 2017, colleges up and down the state will offer bachelor's degrees for about $10,000 in such fields as automotive technology, bio-manufacturing, emergency services, airframe manufacturing and mortuary science — fields that are hiring but which need better-skilled workers, college officials said. Brice Harris, the state's community college chancellor, called it a "historic day in the history of our community college system," as the system's Board of Governors prepared to approve the 15 schools. Each will offer one bachelor's program in areas of health, science and technology not already offered at the California State University or the University of California. California joins 21 other states where community colleges offer bachelor's degrees. The pilot program will run until 2023 and shakes up California's Master Plan for Higher Education.


San Francisco Examiner


Environmental Police going after your BBQ


Coughing neighbors make Bay Area rethink outdoor cooking
The booming popularity of outdoor kitchens among homeowners in the San Francisco Bay Area has an increasing number of their neighbors coughing and hacking from the smoke, leading air-quality officials to consider tightening rules on wood-burning pizza ovens and smokers. The Bay Area Air Quality Management District enforces air standards for the nine counties and their 7.5 million people. Any new restrictions would apply region wide. The Bay Area currently observes "Spare the Air" days when wood burning is restricted. But this past week, air-quality district marked a record-tying 11 consecutive days in which smog-trapping conditions forced it to ban most wood burning. On three of those days, the air was so sooty that it fell short of federals standards. With dry weather patterns keeping air-clearing storms from sweeping through, "any small increase in particulate matter is throwing us over the edge" of federal clean-air standards, said Lisa Fasano, a spokeswoman for the air-quality district.


Sacramento Bee
Police State Update: Use of city fire trucks at rally troubling
City workers participate in Capitol rally while on duty?
On the street in front of the pro-police rally at the state Capitol on Sunday, two fire trucks parked facing each other, their aerial ladders extended with a large U.S. flag suspended between them. The sight of Old Glory flapping gently in the gray sky provided a powerful backdrop for the event sponsored by the Sacramento-based nonprofit Patriot Defenders Network Inc. Just what were city trucks and city workers doing participating in a non-city-related demonstration? That's the question we raised with city officials Monday. They acknowledged that there's some reason for concern. The trucks belong to the Sacramento Fire Department. The flag was provided by the union that represents firefighters, California Professional Firefighters. Two on-duty, four-person firefighter crews set up the flag, according to Sacramento Fire Chief Walt White. One of those crews stayed throughout the rally. The other crew left to work another truck. Should city workers be allowed to participate in rallies for particular causes while on duty? And if so, which causes?


Steven Greenhut


The Formidable Jerry Brown


What to expect from the California governor's fourth and final term


The national Republican Party may be fortunate that California governor Jerry Brown is probably too old to run for president. One needn't be a fan of Brown's policies to recognize that, in his fourth and final term, the governor formerly known as "Moonbeam" is displaying a level of political skill that could be hard to beat. True, he had a long record of saying some rather radical stuff on his syndicated "We the People" radio show back in the 1990s. He's proud of his tax-raising efforts and is committed to dubious and expensive environmental policies. Yet, he is warmly received not only by the state's Democratic establishment, but also by many Republicans.


Sacramento Bee
Steyer outlining one-term objectives for U.S. Senate
Libtard billionaire wants everybody to pay more...
Tom Steyer, the billionaire climate change activist weighing a run for U.S. Senate, is telling potential supporters he would commit to serving only one term if he can't reach goals dealing with the environment, economy and education within six years. Steyer is considering a campaign to succeed California Sen. Barbara Boxer in 2016. The promise would be part of his formal campaign launch should he decide to run, associates briefed on his plans. A decision on his future could come as soon as early next week. The pledge, which the 57-year-old Democrat has outlined to various supporters and policymakers, is based on three commitments focusing on the environment, economy and education system. The environmental piece of the plan would call for a commitment by the U.S. government to a greenhouse gas reduction policy similar to California's landmark 2006 law, which seeks to bring emissions to 1990 levels by 2020.


Los Angeles Times
California drought could end with storms known as atmospheric rivers
California's drought crept in slowly, but it could end with a torrent of winter storms that stream across the Pacific, dumping much of the year's rain and snow in a few fast-moving and potentially catastrophic downpours. Powerful storms known as atmospheric rivers, ribbons of water vapor that extend for thousands of miles, pulling moisture from the tropics and delivering it to the West Coast, have broken 40% of California droughts since 1950, recent research shows. "These atmospheric rivers — their absence or their presence — really determine whether California is in drought or not and whether floods are going to occur," said F. Martin Ralph, a research meteorologist who directs the Center for Western Weather and Water Extremes at the Scripps Institution of Oceanography at UC San Diego. The storms, which flow like massive rivers in the sky, can carry 15 times as much water as the Mississippi and deliver up to half of the state's annual precipitation between December and February, scientists say.



Orange County Register




Santa Ana -- racist headquarters of California


Anti-Martin Luther King Jr. fliers, KKK business cards left on at least 40 Santa Ana driveways
About 40 Santa Ana residents woke up Monday to find plastic bags on their driveways with Ku Klux Klan literature inside opposing Martin Luther King Jr. Day, police said. A Santa Ana man who lives in the 2600 block of North Linwood Street reported to police Monday morning that he found a small Ziploc bag containing a rock, candy, a flier and a KKK business card on his driveway, police said. Officials said the flier contained derogatory information about detesting Martin Luther King Jr., delivered on the national holiday to honor the slain black civil-rights leader. About 40 bags containing the same materials were found on driveways within a four-block radius of the home where the bag was first reported, authorities said.


Sacramento Bee
MLK Day: Income gap widens between whites, African Americans in California
The income gap between African Americans and whites in California has reached its widest point in decades, a trend that reflects a broader, growing chasm between the state's wealthy and poor, experts said. It is also a sign, some advocates said, that many of the economic disparities decried by Martin Luther King Jr. persist, even as the nation observes his birthday today. In 1970, shortly after King's death, California's white, non-Hispanic families had a median income 50 percent higher than its African American families, according to a Sacramento Bee review of U.S. Census data. In the decades that followed, incomes for both blacks and whites rose for a couple of decades – but incomes for whites rose faster. Conversely, during the recent Great Recession, incomes fell sharply for both black and white families – but they fell faster for African Americans. As a result, median income today is 80 percent higher for California's white, non-Hispanic families than for its black families, the latest census figures show. White California families typically earn about $90,000 annually; black families earn about $49,000.


Los Angeles Times


State puts limits on a pesticide used for strawberries, other crops
The state Department of Pesticide Regulation on Wednesday announced the nation's strictest limits on chloropicrin, a chemical that many farmers inject into the soil of strawberries, raspberries, almonds and other valuable crops. Hundreds of people have suffered respiratory ailments, skin irritation and headaches from the pesticide when it has leaked into the air in recent years, according to agency officials, who say use of the chemical has been increasing. While growers complained the restrictions could drive up costs and the price of produce, health advocates said they do not go far enough to protect the public from ill effects. California produces about 88% of the nation's strawberries, mostly in temperate coastal regions, including Monterey, Santa Barbara, Santa Cruz and Ventura counties. The population in those areas has grown, pushing residents and agricultural fields closer together and increasing health risks from pesticides drifting into neighborhoods, schools and work sites, state officials said. Chloropicrin is "an irritant with characteristics of a tear gas" that was manufactured as a chemical warfare agent during World War I, according to the U.S. Centers for Disease Control and Prevention. Strawberry growers have applied chloropicrin for decades, but its use has increased in recent years as an alternative to methyl bromide, which is being phased out under an international treaty. California growers applied more than 9 million pounds of chloropicrin in 2012, the most recent year for which data are available.


Sacramento Bee
Police supporters in Sacramento rally for cops


Counter-demonstrators also take to streets and carry the day


A crowd of protesters massed to the north, on L Street, shouting a different message – one of outrage – over the fatal police shooting of Brown and the chokehold-related death of Garner, and other killings of suspects by police agencies all over the United States. Jamier Sale's rhetoric was harsh. He called police who used deadly force "killer cops," and he said they need to be "brought to justice." He wanted his words to be heard and felt by the pro-police people who put together and attended Sunday's rally at the Capitol. "I want the supporters of the police to know that the victims of police are not going to go away," Sale said, as he gathered with the protesters who assembled in Crocker Park before their seven-block walk up the Capitol Mall. "When someone has lost a family member, then pain lives on. It does not go away. And when we see people gathering at the Capitol to support people who have cost us so many family members, we have to say something." Sale called for "greater accountability and oversight," body cameras for cops, drug testing of the police "to make sure they're not taking steroids." He wanted an "examination of the existing structures … to see how we can better improve transparency." City police and California Highway Patrol officers blocked the protesters from entering the heart of the support rally, but the chants of the counter-demonstrators could be heard by the podium.


San Francisco Chroncle
Protesters around Bay Area echo MLK's call for justice


An enraged public is not letting killer cops off the hook


About 150 people marched through Oakland on Sunday evening, capping a weekend of Bay Area demonstrations aimed at highlighting injustices against African Americans. The demonstration, which began around 7 p.m. at 14th Street and Broadway, was one of several events around the Bay Area timed to coincide with the Martin Luther King Jr. Day weekend. There was a large police presence as the crowd marched north on Broadway and Telegraph. The crowd then circled back into the downtown area. The march was at times tense. Some marchers repeatedly taunted the police, in some cases yelling within inches of officers' faces, "You ain't s—! You mother—s think you're helping, but you're killing our kids." Organizers chose Walmart as a backdrop for Sunday's action to call attention to the Aug. 5 death of 22-year-old John Crawford, who was shot by police in an Ohio Walmart while he held an air rifle he had taken off a store shelf. Later Sunday afternoon, demonstrators, many of them families with children, marched in Emeryville and vowed to shut down "business as usual" at the Bay Street mall. Others staged a moment of silence in a Whole Foods in Berkeley. As dusk fell in San Francisco, demonstrators gathered at the Powell Street cable car turnaround for a "sleep-in" to protest laws they said do nothing but target the poor. Sunday's demonstrations followed several protests Saturday where marchers blocked traffic in Oakland and San Francisco.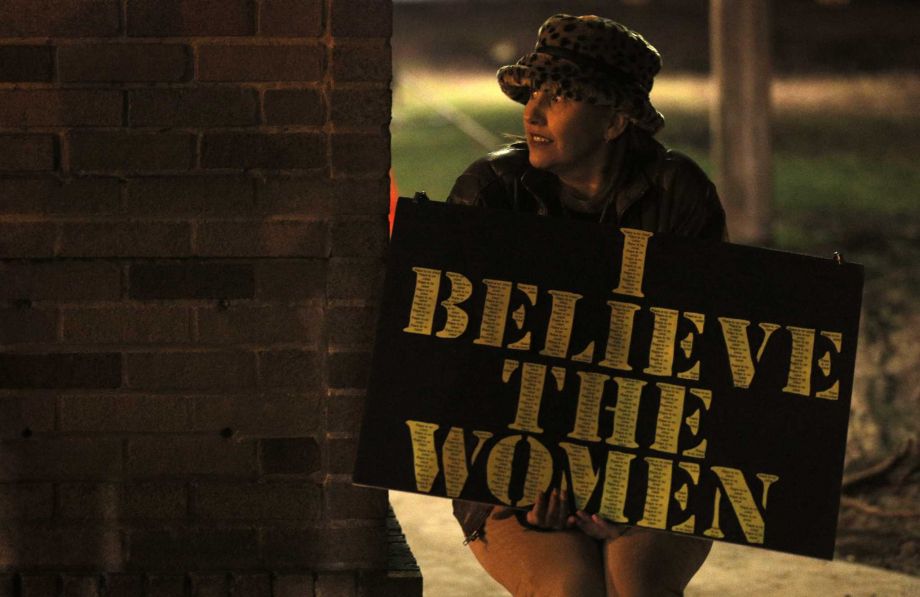 San Francisco Chronicle
Turlock greets Bill Cosby with laughter, not loud protests
Comedy faced off against protest Sunday night at this little town's theater as embattled comedian Bill Cosby arrived for his first show in California since a long-simmering sex scandal billowed into full force — and comedy won. Cosby received a rapturous welcome inside the theater, and not a single heckle. He unreeled his wry routine of family-focused humor for two hours, riffing back and forth with the crowd, and at the finish, one man shouted "God bless you, Bill!" Visibly moved, Cosby replied, "Please, God bless you all, from my family to you." As he left, the crowd leaped to a standing ovation. "I do agree that you're innocent before proven guilty, but those women who say Cosby abused them can't be all lying," said the lone picketer, Suzette Sims of Turlock, who gave her age only as "over 50." "I watched the interviews with the women on TV, I watched them cry, and I believe them." Sims left just before the show began. The resounding near-silence of sidewalk protest was in itself surprising — but also not, considering the location. It was the first time since the tour began earlier this month that picketers largely skipped a Cosby show. They flocked to previous performances to draw attention to accusations that Cosby sexually abused more than two dozen women in instances dating back several decades. The difference this time is that he played in Turlock, a little agricultural town just south of Modesto where he has been a big draw for years — and where folks by and large have given the comic the benefit of the doubt as allegations swirled in the press.


Sacramento Bee


Villaraigosa making moves ahead of possible Senate run
Two days after Boxer's announcement, Villaraigosa issued a statement that he would "seriously consider looking at running." If he runs, Villaraigosa could become the state's first Latino senator as well as carry the mantle for Southern California. Though Los Angeles Democrats have held influential positions in the Legislature, much of the party's power base has remained in the north. Feinstein and Boxer, elected in 1992, are originally from the Bay Area. Asked by a KABC-LA anchor on Sunday who he thought should challenge for the Boxer seat, Los Angeles Mayor Eric Garcetti said he sees "a wealth of great people." He added: "I hope somebody from Los Angeles does run."


Sacramento Bee
Drug manufacturers continue to rob California taxpayers
Haepatitis C drug's high cost hits California budget
Last year, after the Food and Drug Administration approved a breakthrough new drug for hepatitis C, health officials around the country warned of dire consequences for state budgets. The drug is expensive – about $1,000 a pill, or $84,000 for a regular course of treatment – and many people it could help receive publicly funded care. In California last week, Gov. Jerry Brown's administration quantified the impact: Tucked inside Brown's annual spending plan was $300 million for the cost of new hepatitis C drugs, including Sovaldi, the drug approved in December 2013. The single budget item – $100 million this fiscal year and $200 million in 2015-16 – eclipses proposed general fund spending on state parks or on emergency drought response next year. "It's huge," Michael Cohen, Brown's director of finance, said this week. "It was clearly something that caught folks by surprise." The state estimated that in 2000, about 600,000 people in California were chronically infected with hepatitis C, the blood-borne illness that can ravage the liver. An estimated 5,000 people in the state are estimated to be infected each year. While older treatments were less effective and brought debilitating, flu-like side effects, Sovaldi offered a high cure rate in a less toxic pill. But the cost of the treatment and the large number of people lining up for it has forced states to confront an enduring question of health care in America – one exacerbated by the federal health care overhaul's expansion of Medicaid coverage in the states: How much should the public pay for effective but costly cures? Shortly after Sovaldi was approved, the drug's maker, Gilead Sciences Inc., came under intense criticism from lawmakers, insurers and health care advocates for the price. The drugmaker reported $8.6 billion in sales of Sovaldi in the first nine months of 2014. Gilead Sciences did not respond to requests for comment.


Oakland Tribune




Unbeilevable spin from the Richmond PD...


Attorney filing suit against city, Richmond police officer, over 2014 shooting death
Civil rights attorney John Burris said he's filing a civil lawsuit against the City of Richmond and police Officer Wallace Jensen stemming from a 2014 officer-involved shooting that killed 24-year-old Richard "Pedie" Perez. During a coroner's inquest in December, Jensen testified that the Sept. 14, 2014 shooting occurred after Perez tried to grab the officer's sidearm during a struggle near a liquor store in the 3300 block of Cutting Blvd. The officer testified that he had approached Perez, who was intoxicated, after a store clerk identified him as "causing problems." Burris contends that Perez put his hands up before the shooting occurred and that Jensen was the aggressor in that struggle. "There is no justification for the use of deadly force if a person is surrendering," Burris said in a prepared statement Friday. "Any suggestion that Perez was belligerent, uncooperative, and aggressive is simply an attempt by the defendants to demonize a young man that was well known and liked in his community," Burris said. Richmond Police Chief Chris Magnus responded to an inquiry via email saying that his department is still waiting on findings from the Contra Costa District Attorney's office, which will determine how the shooting gets classified. While he had not yet seen the lawsuit, Magnus noted that its filing did not come as a surprise.


San Francisco Chronicle


Fears of a 'hidden gas tax' were vastly overblown
So much for the "hidden gas tax." Throughout 2013, the oil industry and its allies warned that California's gasoline prices would soar in January, when the state's cap-and-trade system to fight global warming would expand to include fuels. The change, they argued, would amount to a clandestine tax on California families, who could end up paying 76 cents more per gallon as a result. January is now halfway through — and California's gas prices are falling. Fuel market experts say cap and trade did, indeed, boost prices. But the increase was so small and happened so fast that almost no one noticed. The state's average rose from $2.63 on Jan. 1 to $2.66 on Jan. 5 and then started sliding again, pulled down by the worldwide plunge in oil prices. "California did see a little bump from cap and trade, but it's being washed out by the larger trends in the oil market," said UC Davis economist James Bushnell. "Absent a big change in the carbon price, we've already seen what the impact is going to be from cap and trade." "It shows the lack of credibility of the oil industry on this issue, because while oil prices were going down, the sky-is-falling predictions kept ratcheting up," said Timothy O'Connor, director of California climate programs at the Environmental Defense Fund.


San Francisco Chronicle


What a jerk...


San Bruno gas station manager convicted in lottery scam
The former manager of a San Bruno gas station has pleaded no contest to computer access fraud for keeping winning California lottery scratchers for himself and selling customers losing ones, a prosecutor said Friday. Shoiab Muhammad Mustafa, 27, of Pacifica entered his plea Thursday in San Mateo County Superior Court. Judge Leland Davis granted a motion by defense attorney Paul Wilkins to reduce the felony to a misdemeanor and placed Mustafa on 18 months of probation. Mustafa was given credit for the four days he spent in jail. Mustafa sold altered tickets to undercover California Lottery investigators at the Rollingwood Chevron gas station, said San Mateo County District Attorney Steve Wagstaffe. Mustafa stole about $300 over a three-month period, the prosecutor said. Mustafa was accused of engaging in a scam known as "pinning," in which a tiny sharp object — like a pin — is used to remove a top layer of the ticket to reveal a unique three-digit code, also known as the "void if removed number." The code is then entered into a lottery system computer to see if the scratcher is a winner. Authorities said Mustafa kept and cashed the winners and sold losing tickets to unsuspecting customers. One of them complained to lottery officials, and undercover investigators said Mustafa sold them four "pinned" tickets during two visits.



Sacramento Bee




Have Cali pols finally rejected the Police State?


Unrest shows MLK's work unfinished, California lawmakers say
Nearly half a century after his struggle for civil rights cost Martin Luther King Jr. his life, California lawmakers Friday pointed to the social unrest of 2014 in arguing that King's dream has not yet been realized. Lawmakers regularly commemorate special occasions or the lives of notable people with speeches and resolutions. But Friday's proceedings took on added weight, reflected in multiple legislators' remarks, after a year in which the deaths of unarmed black men in Ferguson, Missouri and in New York City spurred widespread protests and a debate about race relations in the United States. King lived "a life that would grieve for the young, black and unarmed men whose lives still (don't) seem to matter - a life that would wonder why the newsreels of protests are so similar, so similar to the protests of 50 years ago," said Assemblyman Reggie Jones-Sawyer, D-Los Angeles, head of the Legislative Black Caucus. "We hope that one day we will get to the point where if just one of us can't breath, that it suffocates all of us, and we call out in one voice," Jones-Sawyer added, an apparent reference to the "I Can't Breath" protest slogan that emerged after Eric Garner, a Staten Island man, said he could not breath before dying in a police choke-hold caught on video. Other lawmakers echoed Jones-Sawyer's description of history repeating itself.


Mercury News


Another tech bubble in Silicon Valley?
Venture capital funding approaches dot-com levels
Venture funding last year had its best year since the height of the dot-com boom, and Silicon Valley companies received nearly half of all the investments, according to a report released Friday. Venture firms in 2014 invested $23.4 billion in Silicon Valley-based tech startups, an 86 percent increase over 2013 and the best year since 2000, according to the MoneyTree report, produced by PricewaterhouseCoopers and the National Venture Capital Association. "There's lots of money out there and lots of people who want to make money," said Mark McCaffrey, a software industry expert with PwC. Why is the going so good in venture capital? Firms are raising a record amount of money -- $29.8 billion last year, a 69 percent increase over the previous year and the largest gain in at least nine years -- driven by the hot IPO market and lucrative returns, which makes more money available to startups, experts say. Also, hedge funds, mutual funds, Chinese investment groups and other wealth managers, which aren't traditionally involved in these funding rounds, have thrown their dollars into the ring, driving up tech investments. But the dollar bills aren't raining down equally on all tech companies. Much of the funding in 2014 went to a small number of companies in outsize rounds that in some cases exceeded $1 billion.


Sacramento Bee


Climate change influence at center of Steyer's Senate consideration


Another phony billionaire: Steyer thinks his billions are good, but Koch's billions are bad


As he weighs a run for U.S. Senate, the billionaire environmentalist and Democratic benefactor took to the social networking service reddit Thursday to answer questions on anything and whether he'll run to succeed U.S. Sen. Barbara Boxer in 2016. He took a reporter's question on a possible candidacy. Steyer's still mulling it over, he said. "Don't know yet," he wrote. "Trying to figure out how to have most positive impact. Already working full-time on the issues. Question is, can I have more positive influence by running? I'm trying hard to figure that out, and will do it pretty soon." In the reddit exchange Thursday, a questioner asked Steyer if his criticism of the conservative Koch brothers and their political contributions was hypocritical. Steyer referred to the duo as "Goliath" and said he opposes the Supreme Court's loosening of donor limits, adding, "But it's the law of the land for now."


San Francisco Chronicle
Facebook takes down, then restores, BART protest page


We're all supposed to believe this was just a big mis-understanding


Activists organizing a protest set for Friday morning on the underground platform of BART's Montgomery Street Station in downtown San Francisco called foul Thursday after Facebook shut down the event's page. "What side are they really on in terms of people's free speech and rights?" said Amai Freeman, 23, a spokesman for the organizers of Friday's protest. A Twitter account associated with the event — BART Friday: No Business As Usual — said Facebook gave "no reason for the event being deleted" from its site. The page was restored late Thursday afternoon, and Facebook said the problem was simply administrative. While the page was down, a Facebook spokesperson said in an e-mail, "The event has been removed until the administrator can verify his or her account. We have personally reached out to the administrator to explain the steps that can be taken to verify their account so the event can be restored." For its part, BART officials said they did not contact Facebook to ask it to take down the page. Organizers of the protest are demanding that Alameda County prosecutors drop charges against 14 activists who were arrested in late November after some chained themselves to trains and halted service at West Oakland Station. They also demand that the BART police force dissolve itself, and that the transit agency provide cheaper fares for low-income riders. "As long as it remains business as usual to gun down black women, men and children in the streets of this country," a flier for the event reads, "there will be no business as usual anywhere or for anyone."


Los Angeles Daily News
Study: Inland Empire home to 275,000 undocumented immigrants
The Inland Empire is home to roughly 275,000 undocumented immigrants, while nearly 1 million live in Los Angeles County, according to a study released Thursday by a Washington D.C.-based think tank that tracks migration patterns worldwide. And knowing those numbers, and understanding the data on the U.S.'s undocumented immigrant population, is more relevant than ever, say backers of the study by the Migration Policy Institute, or MPI. The issues — and the debate — is raging in Congress, as President Obama's executive actions aim to shield millions of immigrants living illegally in the U.S. from deportation. Just this week, Republicans in the House of Representatives approved legislation that would overturn Obama's policies — making hundreds of thousands of younger immigrants vulnerable to being deported. San Bernardino County, with a population of about 2.1 million, is home to about 125,000 undocumented immigrants, while Riverside County, with a population of 2.2 million, has about 150,000 undocumented immigrants, according to the study.


Sacramento Bee


Rat CalPERS thief takes the cowards way out...
Alfred Villalobos commits suicide
In failing health and facing up to 30 years in prison for his role in the CalPERS bribery scandal, Alfred Villalobos apparently committed suicide Tuesday, weeks before he was scheduled to go on trial. Villalobos' attorneys, appearing at a pretrial hearing in U.S. District Court on Wednesday, disclosed that Villalobos died the day before in Reno. His death ends the government's criminal case against the Nevada businessman – and largely closes the books on a corruption scandal that roiled the nation's largest public pension fund. Reno police spokesman Tim Broadway said the death is being treated as an apparent suicide. He said Villalobos is believed to have fatally shot himself sometime Tuesday afternoon at an indoor public shooting range in Reno. The investigation is continuing, Broadway said, and he had no additional details. Villalobos' death leaves one matter outstanding in the criminal case stemming from the CalPERS corruption probe. The pension fund's former chief executive, Fred Buenrostro, who has admitted taking more than $250,000 in bribes from Villalobos, is scheduled to be sentenced in May for his crime. His lawyer, Bruce Funk, had been preparing to ask the judge to delay Villalobos' trial, set for next month, because of Villalobos' illness. Instead, he told the judge that Villalobos was dead. Funk wouldn't comment on the suicide report. Former Assemblyman Dave Elder, who represents some public employee unions before CalPERS, called Villalobos' death unfortunate because the whole story of his criminal behavior won't come out now. "It's very unfortunate that this didn't go to trial," Elder said.


Sacramento Bee




Enviro study continues to hammer hapless oil industry


California using fracking in up to half of new wells
Hydraulic fracturing unlocked oil at about half of the new wells launched in California over the last decade, and the practice will likely expand in a chunk of the San Joaquin Valley, according to a new study required by the 2013 law to regulate the practice. Few topics have galvanized environmentalists in California like the increasing use of hydraulic fracturing, or fracking, an extraction process that involves blasting a mix of chemicals and water underground. Two years ago, California enacted broad regulations of the practice with a law that, while falling short of the outright moratorium sought by many environmentalists, requires a series of independent scientific studies. The first of three studies, authored by a quartet of scientists, was released Wednesday. It presented a broad overview of hydraulic fracturing in California, while steering clear of the public health and environmental implications that recently led New York Gov. Andrew Cuomo to prohibit fracking in his state. That analysis will be part of a subsequent report. Of the 300 or so new wells being bored each month over the last decade, Wednesday's study found, between 125 and 175 of them were stimulated using hydraulic fracturing.


Sacramento Bee
California gold miners score another win over state


Judge overturns stupid Schwarzenegger mining ban


California's 21st century gold miners have scored a second major victory over state efforts to restrict – or ban – them from searching for the precious metal in rivers and streams on federally owned land, such as national forests. On Monday, San Bernardino County Judge Gilbert Ochoa, building on a previous decision by a state appellate court, declared that the state's moratorium on using suction dredges to sift through gravel had become a de facto ban and thus violated federal mining law, which encourages mining on federal lands. His ruling was a victory for the Western Mining Alliance, which has battled the moratorium signed into law in 2009 by then-Gov. Arnold Schwarzenegger. While the law allowed dredging permits to be issued, they had to meet conditions that Ochoa and the appellate court said are impossible to meet. It was also a setback for environmental groups, which had sponsored the legislation, contending that suction dredging damages spawning grounds for salmon and other fish. Last October, the 3rd District Court of Appeal overturned the conviction of a miner who had been charged with illegal dredging in Plumas County, citing federal court rulings that the federal Mining Act of 1872 specifically includes "the encouragement of exploration and mining of valuable minerals on federal lands…" Judge Ochoa referred to that ruling, saying that the state permitting process "stands as an obstacle to the full purposes and objectives of Congress."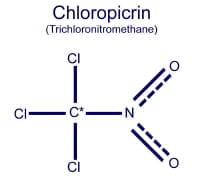 Los Angeles Times
State puts limits on a pesticide used for strawberries, other crops


Regulators decide California farmers can't use WMD's on our strawberries


California farmers must restrict their use of a tear gas-like pesticide applied to strawberries and other crops under new rules designed to protect farmworkers and people who live, work and go to school near agricultural fields. The state Department of Pesticide Regulation on Wednesday announced the nation's strictest limits on chloropicrin, a chemical that many farmers inject into the soil of strawberries, raspberries, almonds and other valuable crops. Hundreds of people have suffered respiratory ailments, skin irritation and headaches from the pesticide when it has leaked into the air in recent years, according to agency officials, who say use of the chemical has been increasing. While growers complained the restrictions could drive up costs and the price of produce, health advocates said they do not go far enough to protect the public from ill effects. Chloropicrin is "an irritant with characteristics of a tear gas" that was manufactured as a chemical warfare agent during World War I, according to the U.S. Centers for Disease Control and Prevention. Strawberry growers have applied chloropicrin for decades, but its use has increased in recent years as an alternative to methyl bromide, which is being phased out under an international treaty.


San Francisco Examiner


Rat cops on trial


Second federal police corruption trial opens
A trial began this week for two Southern Police Station officers accused of stealing drugs and money from single-room-occupancy hotels. The officers were part of a plainclothes investigation team. Two undercover police officers working the South of Market area in late 2010 and 2011 conspired to violate the rights of residents in single-occupancy-room hotels and tried to hide their tracks, according to prosecutors in a federal corruption trail that began Monday. "This is a case that forces us to confront dishonest conduct by police officers, something that is hard because we rely -- our criminal justice system relies on trust and confidence that police officers tell the truth," federal prosecutor John Hemann's opening statement began. "This is a case about the integrity of the criminal justice system." Officers Arshad Razzak and Richard Yick, who were part of a plainclothes investigation team at the Southern Police Station, stand accused of conspiring to illegally search a single-room-occupancy hotel on Dec. 23, 2010, and then falsify records of their conduct there. A third officer accused of similar charges will have a separate trial. The officers' trial, the second of two police corruption cases in recent months, stemmed from the 2011 release by the Public Defender's Office of video footage allegedly revealing illegal searches of SRO hotels in the Mission and Tenderloin and on Sixth Street by several undercover teams.


San Francisco Chronicle


The homeless fight back...
San Jose firefighter stumbles upon booby trap in homeless camp
Firefighters in San Jose — already dealing with any number of dangers in the line of duty — have another hazard to be on the lookout for after a crew discovered a booby trap while responding to a call Sunday morning. The trap was discovered on the east side of Communications Hill in South San Jose near an abandoned homeless encampment when a firefighter stepped through a burlap sack that was covering a 2-foot hole with numerous sharpened wooden spikes set in the bottom, said Sean Kaldor, Vice President of Local 230 Firefighters Union. The firefighter was uninjured, but the discovery of the trap shook him and caused unease throughout the department, Kaldor said. Kaldor said it was impossible to tell who set the trap or what their intent was, but that did little to calm the fears of firefighters going out into the field.


Los Angeles Times


Tom Steyer says 'I will decide soon' on Senate run


Wealthy activist thinking about buying Boxer's Senate seat


Billionaire environmental activist Tom Steyer on Tuesday made his first public remarks on why is weighing a bid for the seat that U.S. Sen. Barbara Boxer is leaving. "Holding office is a sacred trust in our society, and I am honored that so many colleagues and friends have encouraged me to consider entering this race. One thing is clear — Washington needs to be shaken up and we need climate champions who will fight for the next generation," Steyer wrote in the Huffington Post. "California Democrats are blessed to have a deep bench of talent, and I will decide soon based on what I think is the best way to continue the hard work we have already started together to prevent climate disaster and preserve American prosperity." Steyer posted the piece hours after California Atty. Gen. Kamala Harris kicked off her bid for the seat and began raising money. Others Democrats considering runs include former Los Angeles Mayor Antonio Villaraigosa, U.S. Rep. Loretta Sanchez of Garden Grove and others. Steyer's greatest strength is his ability to self-fund a campaign — his wealth is estimated at $1.6 billion. He has taken aggressive moves to study a run, including polling voters, hiring staff and consulting with top elected and labor leaders.


Los Angeles Times


Gov. Brown calls special election for three vacant state Senate seats
Gov. Jerry Brown on Tuesday called special elections for March 17 to fill three state Senate seats vacated because the members were elected to Congress in November. A runoff is scheduled for May 19 for seats in which no candidate wins a majority vote. The elections were called for the 7th Senate District, which was held by Democrat Mark DeSaulnier of Concord, the 21st Senate District, which was held by Republican Stephen Knight of Palmdale and the 37th Senate District, which was held by Republican Mimi Walters of Irvine.


Los Angeles Times
L.A. Basin methane emissions found up to 61% higher than estimates
A new study that used a mountaintop sensor to measure air pollution in the Los Angeles Basin found emissions of methane, a potent greenhouse gas, are up to 61% higher than government estimates. The study published Monday in the journal Atmospheric Chemistry and Physics, is the latest to reveal official emissions inventories that underestimate the amount of the planet-warming pollutant being released into the atmosphere. For the first time, we have the capability of making maps, or images, of the distribution of methane across the L.A. basin. While the research was not designed to pinpoint specific sources of methane, it employed a new technique to measure the gas that could provide important clues about where it is being released in Los Angeles and other major cities.



Mercury News




DA's are just as crooked as the thug cops


Santa Clara County prosecutor to take early retirement
A veteran Santa Clara County homicide prosecutor who was suspended for a month without pay two years ago for improperly withholding evidence in a multi-defendant gang case until the brink of trial is retiring early after getting in more hot water with his bosses. Daniel Carr, 53, will retire at the end of February after about 20 years as a prosecutor in Santa Clara County, sources familiar with the situation said Tuesday. He will receive an estimated annual pension of about 46 percent of his salary, or about about $90,000 a year. It was unclear Tuesday whether he will also get virtually free lifetime medical benefits as many county employees do when they retire. Carr is now assigned to the south county courthouse in Morgan Hill and has not handled trials since he was suspended. Carr's early retirement comes at a time when District Attorney Jeff Rosen, who suspended him in 2012, had mounted an entirely new disciplinary investigation of his conduct. This time, Carr is suspected of a fireable offense -- allegedly misusing the state Department of Justice's statewide criminal database as well as the office's internal criminal-case files. It is against the law to tap into the statewide database for a personal purpose.


Sacramento Bee
Con-artist tries to scam the courts
Key figure in CalPERS bribery case too ill for trial, lawyer says
Businessman Alfred Villalobos' lawyer said Monday his client is too sick to stand trial on charges of bribing the former chief executive of CalPERS. Villalobos' trial is set to begin Feb. 23 in U.S. District Court in San Francisco. In a court filing Monday, attorney Bruce Funk said Villalobos has had "numerous stays in the emergency room" in the past few months. "Mr. Villalobos is not physically or mentally able to participate in his defense, or to even sit through a trial," Funk wrote. The San Jose attorney said he wants Villalobos' trial postponed, although he didn't say for how long. Funk plans to present his argument Wednesday before U.S. District Judge Charles Breyer. Villalobos won't attend the hearing, Funk said in an interview Monday. Officials with the U.S. attorney's office, in charge of prosecuting Villalobos, couldn't be reached for comment. In the court filing, Funk said his client was "incoherent" the last time they spoke on the phone, last Wednesday. Funk wouldn't go into details, but Villalobos, 71, has clearly been in declining health. His trial, originally set for last March, was postponed after lawyers said he was suffering from various heart ailments and neurological problems. When he appeared in court last July, the Reno businessman's breathing was labored and he walked with two metal canes. Villalobos is accused of paying $250,000 in bribes to Fred Buenrostro, the former CEO of CalPERS, in an effort to steer pension fund investment dollars to Villalobos' private equity clients. A former California Public Employees' Retirement System board member, Villalobos earned $50 million in commissions representing clients seeking CalPERS investments.


Sacramento Bee


California's secret government


Consumer group wants to know: Who are Bob Hertzberg's clients?
Sen. Bob Hertzberg took an unusual step shortly after being elected to the California Senate in November, announcing he would moonlight as an attorney at a Los Angeles law firm while serving as a full-time legislator. Now a consumer group is demanding that Hertzberg disclose the clients he represents at the Glaser Weil law firm, saying the information is necessary to assure the public he is avoiding potential conflicts of interest. Hertzberg, a Los Angeles Democrat, recently introduced legislation to overhaul California's tax system, a proposal that could impact numerous industries in the state. "Particularly in light of his new job as chair of the governance and finance committee and his tax reform proposal, we think it's imperative that he disclose who his clients are," said Carmen Balber, executive director of Consumer Watchdog, which sent Hertzberg a letter Monday calling on him to report his client list. "He has said time and again he won't come close to the line but I think in order for the public to know that's true we need to know who his clients are." Hertzberg's most recent disclosure report states that he earned more than $100,000 as a partner in the Mayer Brown law firm in 2013, but does not list specific clients.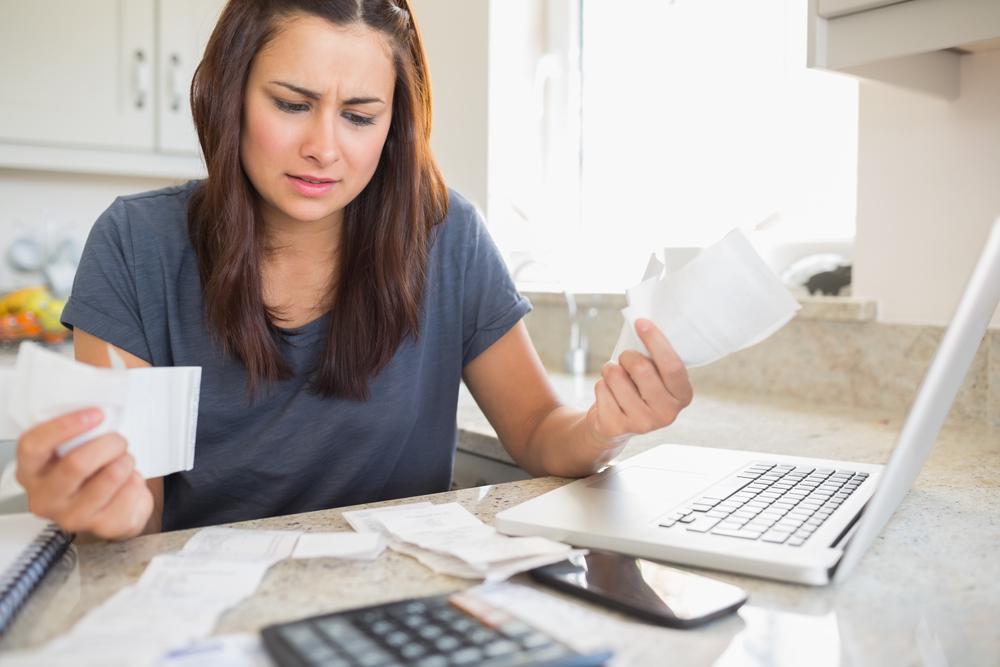 San Francisco Chronicle


Insurance industry continues to prey on Californians


Mercury Insurance ordered to pay nearly $27.6 million fine
State regulators on Monday ordered Mercury Insurance to pay a nearly $27.6 million fine for improperly collecting unapproved broker fees from its auto customers. The fine, issued by the Department of Insurance, was the culmination of years of litigation that involved more than 180,000 transactions conducted from 1999 through 2004. "Justice has finally been done. Companies need to be punished and realize they can't just engage in these practices," said Pamela Pressley, litigation director for Consumer Watchdog, an advocacy group. "A penalty in this range sends a strong message to companies ... that you can't get away with violating the law year after year." Consumer Watchdog was behind Proposition 103, the 1988 voter-approved initiative that prevents auto, home and business insurers from charging excessive rates and requires the insurance commissioner to approve them. The complaint against Mercury accused the insurer of failing to obtain the commissioner's approval. The fees themselves were also against the law, state investigators found. Independent brokers are allowed to charge fees, but Mercury's "brokers" were agents of the company, which made those fees improper. The fees ranged from $100 to $150 per customer. The fine was among the largest the Department of Insurance has issued against an auto or home insurer. "While the $27.5 million fine against Mercury is significant, it is commensurate with the amount of money that was unlawfully collected from Mercury policyholders," Insurance Commissioner Dave Jones said in a statement.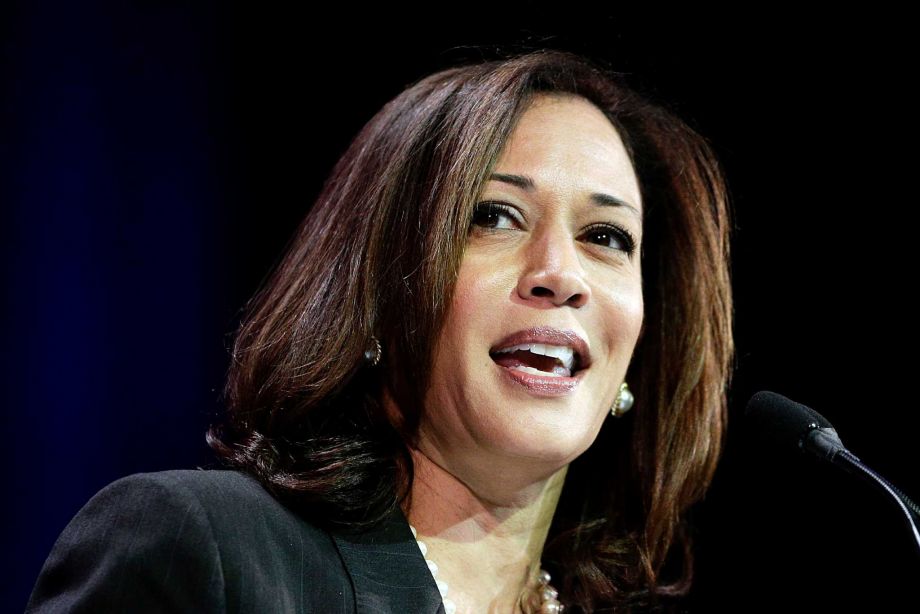 Sacramento Bee
Kamala Harris expected to announce run for U.S. Senate
Attorney General Kamala Harris is expected to enter the 2016 race for U.S. Senate on Tuesday, following an apparent decision by Lt. Gov. Gavin Newsom to instead seek the governor's office in 2018. Sen. Barbara Boxer's announcement Thursday that she would not seek a fifth term provoked many of the state's top Democrats to consider the rare opportunity. Harris aides said they expected her to be the first candidate to declare an intention to run. Harris, 50, a former district attorney of San Francisco, has long been considered one of the state's rising political stars. She campaigned for President Barack Obama in 2008 and 2012, when she appeared as a speaker at the Democratic National Convention. Harris' run could be a galvanizing factor for many in an election year expected to feature former Secretary of State Hillary Clinton in the presidential race. And in a large and diverse state, where it takes considerable resources for candidates to communicate their messages to voters, the district attorney's office also will help keep her visible.
Dan Walters


Brown aims for reform of colleges
As he began his first governorship 40 years ago, Jerry Brown told an interviewer that one of his goals was educational reform. Four decades later, Brown has launched what he hopes will be a successful reform of elementary and high school finances, aimed at improving the achievement of poor children. And now he's pivoting to the state's tripartite system of higher education.



Dan Walters


Road tax diversions and reality
Desperate to cover the state's spending commitments, then-Gov. Arnold Schwarzenegger and the Legislature borrowed heavily from various special funds, including those devoted to transportation. Those loans became part of what Schwarzenegger's successor, Jerry Brown, dubbed a "wall of debt" of more than $30 billion that he's been taking down. Were Brown and the Legislature ever to agree on a financing plan for the much-needed highway work, an important corollary will be deciding whether Caltrans should be entrusted with designing and overseeing it.



Steven Greenhut


Can bureaucracy be made more efficient?
Sure, Californians might be more trusting of their state government if the media didn't report on corruption scandals, unfunded pension and health-care liabilities, decade-long delays (and falsified test data) on the Bay Bridge and other infrastructure, the impossibility of firing misbehaving public employees, and the like. Having trust in government isn't a good thing, however, if that trust isn't deserved.



Dan Walters


U.S. Senate race sees a big pullout
For two weeks, ever since Sen. Barbara Boxer declared she would not run for a fifth term in 2016, hedge fund billionaire/environmental activist Tom Steyer had conducted a Hamlet-like soliloquy. "To be a senator or not to be a senator?" Steyer figuratively asked the question in public utterances and trial balloons floated by his political advisers. On Thursday, he deigned to tell us that it's not to be.



Daily News


If 'top 2' hurts California Senate candidates, it serves them right
Democrats worry that California's open or "top-two" primary system could work against them if, as expected, the race draws a lot of Democratic candidates but only one or two Republicans. All of those Democrats could split the primary votes from the state's majority party, allowing a Republican who commands his party's support to finish first and waltz into the general election. Then the Dems would be scrapping for the second spot and, well, a deserving contender could get squeezed out. Would it be a great injustice if that happened? No.



Sacramento Bee


Give dying people a compassionate way out
Dying people deserve the right to control the manner of their departure from this world. Legislators ought to approve the bill, so caring spouses such as Bill Bentinck don't have to fear jail, and sick people like Brittany Maynard need not leave their homes and travel to Oregon to end their pain.



Dan Walters


Big changes buffeting our schools
These are yeasty times for California's public education system and its 6 million youngsters. Gov. Jerry Brown and the Legislature overhauled how state school aid is distributed, removing limitations on billions of dollars, sharply increasing overall aid and directing that it be concentrated on poor and "English-learner" students. The state also adopted a new Common Core curriculum and ordered big revisions in its "accountability" regime that change academic testing and downplay test scores by adding additional measures, including high school graduation rates and "career preparedness." All are works in progress aimed, it's said, at improving outcomes in a system that's been deservedly criticized for its shortcomings. Even more school money is coming.



Los Angeles Times


Californians deserve the right to die with dignity
Although 70% of Californians support physician-assisted suicide, it remains illegal in this state. Despite a remarkably successful 20-year-old law in Oregon that set up a process for what that state calls "death with dignity," the Legislature in California has not introduced a bill on the subject since 2007. Before that, lawmakers tried for three years in a row with virtually identical bills and all failed.



Los Angeles Times


Transparency is also a Sheriff's Department duty
The Sheriff's Department does a poor job of informing the public about shootings and discipline. Almost everybody does better at making data on the use of force, complaints and discipline easily accessible to the public, either directly or through independent review boards. Sheriff Jim McDonnell has vowed to share more information with the public. His goal should be to move the department from releasing the bare minimum it can get away with to presenting the maximum data the law allows.



Daily News


Don't anoint Kamala Harris — demand a real fight for Boxer seat
Rarely is it necessary to editorialize about an election in which the first votes will not be cast for another 16 months. But something must be said about California's next U.S. Senate contest. Let's have one. A contest, that is. A hard-fought campaign would be a good thing. Harris may yet impress us and voters, but she must do so before she is anointed.



Dan Morain


Why Glendale matters in race to replace Boxer
In statewide elections, Southern California should have the advantage. But though there are far more registered voters in Los Angeles County than in the Bay Area, Northern California candidates most often win. Too many Angelenos don't vote. Based on data provided to The Sacramento Bee by the consulting firm Political Data Inc., one reason why they don't vote is that Los Angeles County is dead last in its use of vote-by-mail. Bay Area voters embrace mail-in ballots. The percentage of L.A. County permanent absentee voters is last among the 58 counties.



Dan Walters


Budget OK now, but how long?
As California's economy continues its slow but steady recovery it will make balancing the state budget relatively easy, at least for another couple of years. The longer-term picture – the final two years of Brown's governorship – is much cloudier. Given the global economic lethargy and California's tendency toward boom-and-bust economic cycles – one of each about once a decade – it would be a minor miracle if Brown completes his governorship without at least a mild downturn.

Dan Walters
Boxer's decision dissipates California's political fog
Barbara Boxer's decision to retire from the U.S. Senate dissipates some of the fog that has been obscuring California's political landscape. We are learning not only which ambitious politicians will seek her seat in 2016, but also who may be waiting for another Senate seat, or the governorship, to open up. We may even learn whom Gov. Jerry Brown wants to succeed him four years hence.

Steven Greenhut
State spends more to halt reform lawsuit
It's not every day the state's GOP caucus is championing a legal case brought by the ACLU, but education reform looks like a Republican priority this year.



Mark Barabak


Why Jerry Brown will probably never make a fourth try at White House
Jerry Brown will almost certainly never be president of the United States, a fact that disappoints no one so much as Jerry Brown himself. It's not for lack of trying. California's governor has made three attempts at the White House, the first in 1976, scarcely more than a year after taking office. Those who know Brown and have discussed the matter with him say the Democrat's presidential ambitions may have dimmed over the last two decades, a reluctant bow to reality, but they have never entirely gone away. But, alas, from Brown's perspective, the four-term governor who delivered a combined inaugural and State of the State address last week in Sacramento is no longer considered presidential material, notwithstanding November's landslide reelection and his stewardship of the nation's most populous and important state.



Dan Morain


Many will dream of Senate, but money and geography matter
Suddenly, politicians up and down the state are studying their reflections in the mirror and seeing a U.S. senator, and no doubt more. Barbara Boxer's announcement that she will step down in 2016 after 24 years in the Senate has created a once-in-a-generation opportunity. Politicians with statewide ambitions — something nearly all have — are conferring with consultants, studying polls, contacting their donors. For some, the chance, no matter how slim, will be too good to pass up.



Steven Greenhut


Big budget comes with lots of caution
So the budget doesn't dramatically expand the safety net. But it is no conservative's dream. And while Brown called on pre-funding health-care liabilities, the specific reforms require negotiations with public-sector unions as contracts come up. That means a tough and iffy fight ahead before there's any real solution. Against that sobering backdrop, it is understandable Brown isn't about to embrace large new anti-poverty programs. We'll soon see if legislators get the message.



Tammerlin Drummond


New Oakland Mayor Libby Schaaf will face challenge with protests
Jean Quan's mayoral term was book-ended by social protests. Occupy blew up nine months after she was sworn in. Protests against police brutality consumed her final weeks in office. Public discontent over the Quan administration's handling of Occupy helped cost her a second term. If there is one lesson in these events for new Mayor Libby Schaaf, it is that social protests can be a political minefield in a city as polarized as Oakland. Schaaf will face the same challenges that gave the previous mayoral administration fits. She will have to act early and decisively to prevent future protests from undermining public confidence in her leadership. There have been demonstrations off and on in Oakland for the last six years -- ever since a BART police officer shot and killed Oscar Grant. Most have been peaceful. Yet destructive individuals time and again have used legitimate protests as an excuse to tear up the city. Faces hidden in black scarves, they have attacked police officers, vandalized and looted local businesses and attacked protesters who tried to stop them. "We spent the last few years chasing the same 200 people all over Oakland," Quan said recently. Social protests will continue to be a part of the city's landscape. Schaaf's challenge is to balance the need to foster an atmosphere that allows for peaceful protest with the need for public safety, which requires tough action to prevent recurring violence. Schaaf alluded briefly to vandalism in her inaugural speech with a reference to "smashed windows." She has stated that she supports peaceful protests but won't tolerate violence. Yet it won't be easy to change a toxic situation that has been allowed to fester for so long.



Steven Greenhut


Climate approach drives up housing costs
When Jerry Brown was running for state attorney general in 2006, he defended some of the controversial ideas he discussed on his mid-1990s "We the People" radio show as the natural result of being a talk-show host. He wanted to explore ideas, a constant throughout his political career. As Brown heads into his fourth and final term as California governor, it's clear he still likes to toss around world-changing concepts.



Dan Walters


Bullet train pep rally and reality
It was billed as a "groundbreaking," but no ground was broken, even metaphorically. Rather, what happened on a dusty lot in downtown Fresno on Tuesday was more of a pep rally during which Gov. Jerry Brown and other advocates of building a north-south bullet train system extolled its supposed virtues to a handpicked audience.



Steven Greenhut


Brown's legacy will depend on his focus
As he entered the Assembly chambers to give his final inaugural address on Monday, Gov. Jerry Brown — elected to an unprecedented fourth term in November — was greeted by boisterous applause from legislators and audience members. There's little question Brown heads into his final term with a storehouse of goodwill and political capital.



Los Angeles Times


Tough budget choices await Brown and Legislature
Jerry Brown takes his fourth and final oath of office as California governor on Monday, and members of the Assembly and state Senate, having been sworn in last month, are gearing up for Brown's 13th state budget proposal. That spending plan will come at a time of fiscal and economic recovery brought on in part by the last four years of relatively disciplined budgeting — and in large part by voters' decision in 2012 to adopt Proposition 30, Brown's temporary sales and income tax increases. Let's hope they resist that temptation.



Sacramento Bee


Ambition is fine, but Newsom, Harris and others should focus on task at hand
As statewide officials not named Jerry Brown take their oaths of office today, each will be thinking about their next step up, if only in passing. Knowing that Brown cannot run for a fifth term, some of them will cast their eye at the Governor's Office. Seeing that Barbara Boxer and Dianne Feinstein are closer to retirement, they will contemplate U.S. Senate runs in two or four years. Gavin Newsom, Kamala Harris, Alex Padilla and the rest are smart, capable and ambitious. Like all ambitious people, they hope to rise. There is nothing wrong with that. Here's our advice: Focus on the job you've got. While you're at it, take stands, even if it means rubbing your campaign donors wrong.



Dan Walters


California often follows social activism at local level
A bottoms-up approach to policy making, however, has its drawbacks. It may spark corporate backlash like the Ellis Act, and cities that raise business operating costs beyond the point of acceptance may drive job-creating investment elsewhere.



Sacramento Bee


Mental illness shouldn't be a death sentence
Make no mistake, what happened in Lodi was a sickening failure. It took months to get the department to make the facts of the case public. It's still unclear why it took 14 bullets to stop a lone man who, depending on the testimony, may or may not have been a real danger to the two policemen. Maybe the inevitable civil case will shed more light. But one indisputable fact is that, despite the many lives lost and the millions of taxpayer dollars that get paid out each year for these kinds of shootings, we have chosen, so far, to turn a blind eye to this constant problem. We have said it before, but the California Commission on Peace Officer Standards and Training, which sets minimum requirements for police training, needs to raise the requirements for handling mentally ill civilians. If they won't do it, state lawmakers should step in.

Dan Walters
California Democrats may clash on spending
It's a new year and the Capitol's Democrats should be singing Franklin Roosevelt's old campaign song, "Happy Days Are Here Again." Democrats can – if they can agree among themselves – enact just about anything they desire. A recovering economy is giving them the extra revenue to do what most like to do most, which is to spend money. That said, the year will not be free of political friction because, in fact, the Capitol's Democrats are not of one mind. That's especially true when it comes to fiscal issues, which always loom the largest because, fundamentally, government exists to extract money from some of the governed and give it to others. Even with the economy generating billions of extra dollars, there are more supposed needs, or at least demands, than revenue.

Steven Greenhut
Proposing new rules is easier than fixing state's looming fiscal crises
In recent months, watchdogs have detailed a number of looming fiscal problems, ranging from soaring liabilities for the state's retiree health-care system to shortfalls for the state's pension plans. Gov. Jerry Brown has promised to deal with some of these matters in his budget, which will be released by January 10. But the initial flurry of proposals is lacking on the government-reform front. It's easier to create new programs than fix old ones. Could that be why the latest Gallup Poll found the public's top concern of last year to be "poor government leadership."?



Steven Greenhut


Public employees accused of lying and theft face few penalties
State Auditor Elaine Howle's latest investigative report detailing whistleblower-prompted "allegations of improper governmental activities" could be easy to shrug off given the reality of the human condition. Some people behave badly, whether they work for state government or anywhere else. But the report's "substantiated" allegations – involving the "theft of state funds, waste of public resources, improper … travel expenses" and the like – provide a window into the way California agencies deal with, or don't deal with, problem employees.

Dan Walters
Logic loses in California carbon war
Truth, it's been said, is the first casualty of any war. Logic appears to be the first casualty of California's somewhat lonely war on climate-changing emissions of carbon dioxide, as two current skirmishes indicate.



Los Angeles Times


Citizenship 101: Too many Americans are ignorant of the basics of democracy
In 1954, when the Supreme Court ruled that segregated public schools were unconstitutional, Chief Justice Earl Warren emphasized the importance of public education as a crucible for good citizenship. But a growing number of critics charge that education in good citizenship is being shortchanged by an American educational system that is focused on other "core competencies." The result is that too many products of that system are ignorant of the basics of how American democracy functions, and lack the knowledge to participate fully in the society it sustains.



Daily News


Licenses for undocumented immigrants create learning opportunity
The new law making undocumented immigrants eligible for California driver's licenses is expected to lead many to formally learn driving skills and rules, leaving the state's roads safer for all of us. But undocumented immigrants won't be alone in learning something as a result of the new policy, which takes effect Jan. 8. The rollout of the most extensive program of its kind in the United States will be revealing to everybody in several ways.



Shawn Hubler


Fifty years after the Watts riots, we do learn, history does matter
Fifty years ago this coming August, a white California Highway Patrol officer at a Los Angeles crossroads pulled over a black man named Marquette Frye. The confrontation that ensued would echo for generations: The Watts riots lasted for nearly a week, killing 34 people. Two of the casualties were law enforcement officers. Hundreds of bystanders were injured. Yet in its aftermath, the bitter dynamic between police and people of color held on as stubbornly as ever, and not just in Los Angeles. Five decades since Marquette Frye and what do we have to show for it? Michael Brown. Eric Garner. Tamir Rice.



Dan Walters


California's 'top-two' primary has major impact
Outside analysts of top-two's impacts miss the point. They've focused on its effects on congressional seats, which have been minimal, rather than on the Legislature, where effects, accelerated by term limits, are quite noticeable, especially on bills that business interests deem unacceptable. It's noteworthy that even though the Legislature has a very liberal ambiance, the California Chamber of Commerce and other business groups have been remarkably successful in killing, sidetracking or changing bills that they dislike the most, which the chamber terms "job killers." The top-two system is not a panacea for political dysfunction. But it's dead wrong to say it isn't working as truly intended.



Dan Walters


California's population slows, ages
California's population has always grown, but its pattern has been that of an adolescent – shooting up dramatically some times, slowing to a crawl in others. We're now in another slow-growth period – perhaps permanently.



Dan Morain


Telegrams, typewriters, vitriol and politics in the Internet age
With no discernible drama, the Federal Election Commission last week voted to make Ann Ravel its new chairwoman. It was quite a change from the invective flung Ravel's way in the two months since she floated the notion that the Federal Election Commission might want to revisit how it oversees campaigning on the newfangled thing called the Internet. Ravel is the former California Fair Political Practices Commission chairwoman who came from the Silicon Valley, where she had been Santa Clara County counsel. President Barack Obama placed her on the FEC last year. Her Obama connection was enough to make her suspect in the view of conservative partisans. But then she told commissioners that in the coming year, it'd make sense to gather politicos and technology wonks together to discuss the commission's role overseeing e-politics. FEC regulations don't refer to horses or buggy whips. But they do mention microfilm, typewriters, carbon copies and telegrams, which campaigns have not used in years.



Dan Walters


Community colleges' good move
Occasionally – albeit, too rarely – common sense seeps into the state Capitol, defying the strenuous efforts of self-serving interests to banish it. One of those occasions was last August, when both legislative houses, without a single dissenting vote, passed Senate Bill 850, which – on a limited, pilot basis – grants some community college districts the authority to offer four-year bachelor's degree programs.

Steven Greenhut
Affidavit shows cop union targeting foes
Is this ugly story a case of two rogue investigators or does it say more about the nature of unions? I believe the latter. New information — an affidavit filed by the Orange County district attorney in Superior Court last week — bolsters my argument. It details the degree to which the Costa Mesa Police Officers Association was involved in political "games."



Los Angeles Times


Can L.A. County jails end the culture of violence against inmates?
After three years of turmoil arising from abuse of jail inmates, the Los Angeles County Board of Supervisors on Tuesday agreed to outside monitoring of nearly all aspects of its jail operation. That should serve as a sobering reminder that it is not necessarily enough to identify problems and promise to fix them. Such promises have been in place for 40 years, and they resulted from events that have a distressing ring of familiarity today.



Daily News


California Senate leader errs in scrapping oversight office
Kevin de León's commitment to ethics and public confidence has been in question literally since the moment he ascended to his new position as the state Senate's president pro tempore. Clearly, state government needs oversight. The California Senate should be wary of any further hints it is lazy about governmental transparency and ethics. Unfortunately, the early going under de León's leadership is showing just that.



Steven Greenhut


Growth data should spark housing debate
Expect the new state data to spark myriad debates. A lot of the arguments will depend on the particular year one chooses as a starting point for a comparison and the specific county data one focuses on. I'd prefer a focus on the clearest number: California continues to gain new residents. Shouldn't state policies make it easier to accommodate them? I'd like to see the data spark some feisty debates about housing policy.



Dan Walters


Los Angeles seeks increase in voter turnout
In the six weeks since the Nov. 4 election, much has been said about its extraordinarily low, record-shattering voter turnout. It also continued a decades-long slide in California's voter turnout, which is one of the nation's lowest, and generated some political palaver about what might be done to raise it to more respectable levels. Polling and other studies have shown that Latinos, who are a majority of Los Angeles' population, have particularly low participation levels in local elections.

Dan Walters
Pension cost avoidance creates gaps
California's perpetual political debate over public employee pensions usually focuses on the benefits themselves – whether they are fair compensation for those doing the public's work or, conversely, too generous. Pension benefits obviously played a big role, but by themselves did not create multibillion-dollar gaps in the California Public Employees' Retirement System or other big state and local pension trust funds. The more egregious error was the cowardly failure of politicians to pay for the benefits they were so eager to provide, pretending that high-flying investment earnings would cover them with no cost to taxpayers. The classic example was Senate Bill 400, the 1999 measure that sharply expanded pensions for state workers – retroactively.



Dan Walters




Another opportunity for the Cali GOP to fail


Boxer's seat sparks lists of wannabes
Santa Claus isn't the only one making lists of who's been naughty and nice this month. Political junkies and pundits in California and Washington are drawing up lists of who might be nice – or at least voter-attractive – enough to become the state's next U.S. senator two years hence. The natterers at Politico, Daily Kos – even Time and Newsweek – are tossing out guesses from 3,000 miles away while the in-state commentariat is eagerly joining the speculation game that perks up an otherwise slow political month. It's all driven by an assumption, probably accurate, that Barbara Boxer will retire after four terms now that the Senate is in Republican hands.



Dan Walters


Big changes are needed in California's State Bar
The state licenses and regulates dozens of professions and occupations – doctors, nurses, accountants, engineers, architects, dentists, contractors, barbers, cosmetologists, just to name some. Lawyers are conspicuously absent from that list.

San Diego Union-Tribune
Speeches alone won't fix race-police problem
We believe a large majority of law enforcement officials are ethical and honest. We acknowledge they have enormously difficult jobs. But there are bad officers who do bad things and who shouldn't benefit from code-of-silence cultures that persist in too many departments. Nor should they benefit from prosecutors who have a see-no-evil approach when evaluating evidence of police misconduct. What must also be acknowledged are the anecdotes from African-Americans of all walks of life that show why they view police more as a hostile occupying army than defenders of the peace.



Dan Walters


Early class times hurt California children
If one watches California's educational politics – those practiced in the Legislature, in local school boards and in bureaucracies – long enough, an inescapable conclusion is that students' welfare is often a secondary consideration. Of course the adults who engage in those politics claim that they're doing what they do "for the kids," but the policies that they adopt only occasionally and tangentially reflect it. Many examples could be cited, such as the erosion of vocational education or teacher work rules that hurt kids in poor neighborhoods. However, none is more obvious, or more corrosive, than beginning school days very early in the morning, often well before 8 a.m., and ending them in the early afternoon. Some parents, particularly those with two working parents, like to get their kids out of the house early so they can get to their jobs, even if it means that some students may be standing on cold and dark streets at 7 a.m. waiting for buses. Some teachers, one assumes, also like an early start because they can have afternoons to grade papers, prepare lesson plans or get home to their own families. However, in starting school so early, we defy a growing body of research that we're depriving kids of badly needed sleep by ignoring their natural circadian rhythms. State law governs the length of the school year, and perhaps it's time for the Legislature to get involved in the sleep crisis as well.

Dan Walter
California's tax battle looms in '16
When Democrats lost their legislative supermajorities last month, it doomed even the very faint chance that legislators would enact the hefty tax increases liberal groups yearn to impose. That, however, doesn't end the perpetual debate over whether Californians should pay more taxes; it merely shifts it to the ballot, most likely in 2016.



Mercury News


Alameda County should ground its drones
The Alameda County Board of Supervisors and Sheriff Greg Ahern could use a lesson on transparency. And a refresher course on public accountability. Ahern announced last week that he had bought two drones for $97,000 for use by his department. Without public discussion. Sigh. This is the same sheriff and board whose 2013 attempt to buy a drone was shot down by privacy advocates -- for good reason. Despite that experience, they remain clueless about people's extreme sensitivity to the possibility of drone misuse by law enforcement agencies. And their cluelessness reinforces the suspicion.



Steven Greenhut


Legislators ready to pay UC its ransom
After University of California regents voted to boost tuition by as much as 5 percent a year unless they receive more state funding, a few observers described the plan as political "blackmail." Yet California's legislative leaders this week expressed their willingness to pay the ransom. They didn't even ask for much in return for the extra cash — prompting a favorable response from the architect of the "pay up or else" strategy. University of California President Janet Napolitano called the Senate's proposal "a promising first step." Specifically, Senate Democrats on Tuesday unveiled SB 15, which would provide $150 million to University of California and California State University in the first year of the plan. UC and CSU would each receive $50 million "to increase availability of student support services" and $25 million each "to increase course offerings," according to the proposal. The plan funds additional slots and academic advisers, who will counsel students on how to get out of college more quickly. It provides grants for students who take 30 units a year to give them added incentive. But UC and Cal State students complain the problem isn't a lack of incentive, rather a lack of sufficient classes. It's questionable whether this plan will fix that capacity problem. By keeping prices low and offering additional student aid, the Senate proposal could provide even more demand for classes in an already overloaded system.


Aubry Stone


Don't shut out black residents from clean energy revolution
I'm very troubled by the obvious slight the renewable energy industry – in particular solar – is giving African Americans in Southern California and around the state. Like everyone else, the African American community needs to be involved in the clean energy revolution. Sadly, we are not. Current public policies serve as a barrier to entry for African Americans to take advantage of these green energy sources.