Instant updates as the news happens!!!


See CalNews.com's updates and our archives on Facebook 24/7

You can also follow us on Twitter!

Tweet us your news scoops today!!!

Los Angeles Times


Special interest groups look to shape 2014 California ballot


Propositions on malpractice lawsuits and tobacco taxes, among other issues, could lead to multimillion-dollar campaigns


While much of the country is gearing up for the holidays, political forces in Sacramento are girding for battle. Already, special interests are lined up with plans that could shape next year's general election ballot. They are considering propositions to increase medical malpractice awards, hike tobacco taxes and give local governments the right to scale back public employee pensions,
among other ideas. Each of the proposals could spawn campaigns costing tens of millions of dollars. Decisions about whether to proceed will be made in the next couple of weeks as de facto deadlines loom. Some propositions have already qualified for the November ballot. One would allow the state insurance commissioner to veto proposed increases in healthcare premiums, as he now can with auto policies. Another is a referendum on a new Central Valley casino project approved by Gov. Jerry Brown this year. Votes are also scheduled on a multibillion-dollar water bond and a limit on state spending. But those measures were placed on the ballot by the Legislature and could change, because lawmakers are not bound by the same rules or deadlines as initiative sponsors. The interest groups behind the proposed initiatives have submitted their plans and a $200 check to the state attorney general, who reviews and titles them. Then proponents have 180 days to gather more than 500,000 valid signatures in favor of placing the measure on the fall ballot. Getting the petitions signed requires a large investment — typically $1 million or more to pay signature collectors. The petitions must be validated by the secretary of state by mid-June. That usually means starting the signature-gathering by mid-December and finishing in early spring.


Mercury News


The Police State continues to grow
California's DNA collection law in key legal test
Armed with a recent U.S. Supreme Court ruling, a federal appeals court on Monday will revisit a controversial legal challenge to California's law allowing collection of DNA samples from anyone arrested for a felony. Whether the Supreme Court's ruling on Maryland's similar -- though narrower -- DNA collection law shoots down an ongoing legal attack on California's four-year-old
statute will be the question before a special 11-judge 9th U.S. Circuit Court of Appeals panel. In a 5-4 ruling, the Supreme Court upheld the constitutionality of Maryland's law, likening collection of DNA samples to fingerprinting suspects booked into police custody. Civil liberties advocates argue that California's law is a much greater threat to privacy rights because it permits DNA sample collection and preservation from arrested suspects even if they are never charged with a crime. Maryland's law permits DNA collection only from those charged with a serious felony, and after a judge finds probable cause they've committed the crime. California Attorney General Kamala Harris says the differences between the California and Maryland laws are "not constitutionally significant" and has urged the 9th Circuit to uphold the law. The Obama administration has backed California's defense of the law in the appeal, stressing the national importance of DNA collection laws that 28 states have enacted. Before the Supreme Court ruling, the 9th Circuit last year appeared inclined to invalidate California's law, expressing concerns about DNA being collected from individuals who may never be charged in court with a crime. But legal experts say the Supreme Court's ruling in the Maryland case could make it tough for the 9th Circuit to overturn the California law. Civil liberties advocates say the law comes with a high price and needs to be scaled back to bar DNA collection without a warrant. "Personal privacy interests outweigh California's interests in DNA collection," the Electronic Frontier Foundation wrote in its brief.

Los Angeles Times
Healthcare union abusing initiative process, critics say
Duane Dauner, president of the California Hospital Assn., emailed the group's board in September with a warning: The leader of the state's largest healthcare workers' union had told him that if hospitals did not pave the way for the organizing of 20,000 workers, the union would launch ballot measures taking aim at hospital pricing and executive pay. But negotiations on organizing agreements between the two sides stalled. In November, the union, SEIU-United Healthcare Workers West, filed two initiatives for the 2014 ballot that would limit hospital prices and cap executive compensation at nonprofit hospitals. The union disputes Dauner's characterization that the initiatives were filed to force cooperation with its organizing efforts. But the standoff underscores how the initiative process, often used as leverage for legislative action, can also be used as a weapon beyond the Capitol. Jamie Court, president of Consumer Watchdog, said he supports the aims of the ballot measures but disagrees with the tactic of "using the ballot initiative process and SEIU's money to basically shake down the hospitals."


Sacramento Bee


Delta water tunnel project needs $1.2 billion more for planning
The giant Delta water-diversion tunnels proposed by Gov. Jerry Brown need $1.2 billion more spent on planning and design before construction starts or is even assured. The additional planning costs, which come on top of $240 million already spent, first came to light at a board meeting of the Westlands Water District late last month. The state expects to release the draft environmental impact study – seven years in the making – for the project on Monday. Known as the Bay Delta Conservation Plan, the proposal calls for two huge tunnels, 40 feet in diameter and 35 miles long, that would divert freshwater out of the Sacramento-San Joaquin Delta and deliver it directly to existing state and federal water export pumps near Tracy. Existing canals would disperse the water to agencies that deliver Delta water to 25 million Californians and 3 million acres of farmland from San Jose to San Diego. Three pumping plants are proposed on the Sacramento River between Freeport and Courtland, together capable of diverting water at 9,000 cubic feet per second. The plan also includes about 100,000 acres of habitat restoration and other environmental projects.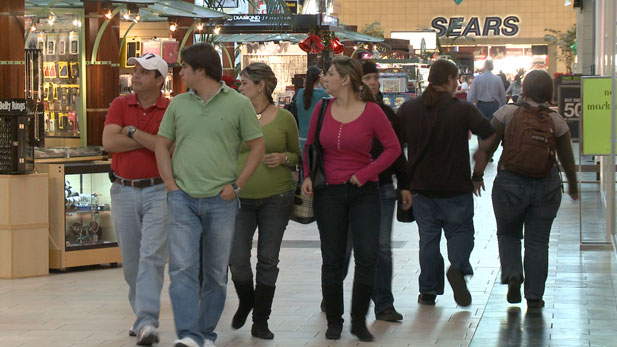 Raoul Lowery Contreras
The Mexicans Are Coming! The Mexicans Are coming!
In border cities from San Diego, the largest on the west, to Nogales, to El Paso and Brownsville on the Gulf of Mexico, Mexicans are flooding across the border in record numbers today. They come not surreptitiously or for illegal work or criminal mischief; they are coming with fistfuls of dollars to sweep our store shelves clean of flat screen televisions, Blue Ray players, digital cameras, computers and Nieman Marcus fashions. While here, they buy food and drink, visit doctors, stay in hotels, take side trips to the San Diego Zoo and Sea World or up the coast to Disneyland, Lego Land and other tourist attractions. They spend real money earned from national oil sales to the United States, from cars built by Ford, General Motors, Nissan and Volkswagen plants. Thousands of flat screen televisions are assembled in Tijuana and Rosarito Beach just minutes south of San Diego. Aerospace subcontractors of the largest U.S. companies hum with activity in massive industrial parks of Tijuana, Mexico. That is, companies that survived the great exodus to China ten, twenty years ago. Other Latin American countries are mired in perpetual poverty, little or no economic growth, lack of free enterprise and in some cases, are failed states run by communists, criminals and/or drug cartels. Economists generally agree that Mexico is rising fast; they are right. We in San Diego see it every day in our shopping malls.


Jim Miller


Love for sale...


Cha-ching!!! Realtors give $500k to California Dems and short-sale dispute ends
The California Association of Realtors' political action committee gave $500,000 to the state Democratic Party the day before the Democrat-dominated Franchise Tax Board effectively resolved a months-long legislative fight over the state's tax treatment of short sales. Tuesday's donation, reported Wednesday evening, matches the $500,000 the Realtors gave state Democrats in May. The group also gave the party $168,000 earlier in the year and more than $1 million in 2012. The 2013 contributions, by far the largest to the party in the current election cycle, will help Democratic attempts to keep their two-thirds legislative supermajorities in 2014.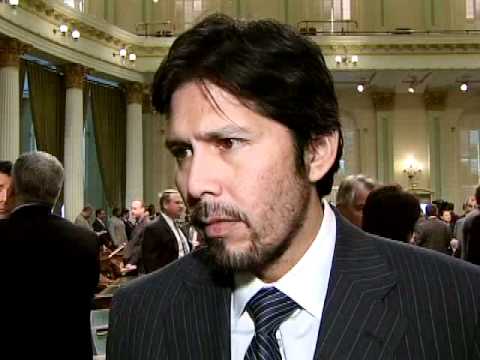 Sacramento Bee


State investigators trying to beat the Feds to Kevin de León ?


FPPC seeks answers from Kevin de León about $25K donation from Latino Caucus
California's political watchdog agency is asking state Sen. Kevin de León for more information about a $25,000 contribution the Legislature's Latino Caucus made to a nonprofit group run by former Assemblyman Tom Calderon. A political action committee run by the caucus, called Yes We Can, made the contribution early this year after a fight over leadership of the Latino caucus. Calderon's brother, state Sen. Ron Calderon, D-Montebello, was in line to become chairman of the influential caucus, but state Sen. Ricardo Lara, D-Bell Gardens, did not want to give up the post. A few weeks after the caucus voted to keep Lara as chairman, the PAC gave $25,000 to Californians for Diversity, the nonprofit run by Tom Calderon. An FBI affidavit published in October alleges that de León, D-Los Angeles, brokered a deal between Calderon and Lara to settle the leadership dispute with the $25,000 payment. The state's Fair Political Practices Commission today sent de León a letter saying it may initiate an investigation into the contribution. The FPPC is exploring whether it constituted a payment made at the behest of a government official, which has to be reported under California law. De León's chief of staff said the senator helped mediate the chairmanship fight but was not involved in any financial transactions. The FBI affidavit quotes a conversation between Ron Calderon and an undercover FBI agent, in which the senator says he and his brother planned to draw money from the nonprofit group.



Mercury News
San Jose (Racist) State launches dorm hate crime probe
Reacting to widespread outrage over an alleged hate crime against a black student, San Jose State on Thursday appointed a retired African-American judge who is the city's police watchdog to oversee a new task force investigating the notorious incident. The university also announced it hired a prominent black San Francisco lawyer with experience handling sensitive issues to conduct an independent review and produce a report for the task force. The move comes a week after student protesters demanded action from school leaders who were also under fire for tabling a study that found racial and ethnic groups on campus felt they were experiencing prejudice.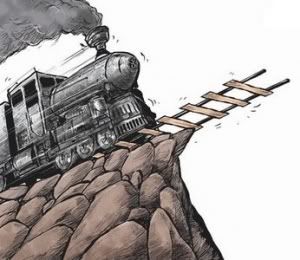 Mercury News


They don't come much dumber than the chairman of the Cali High Speed Rail Authority apparently


Bullet train: Rail authority says it's full-speed ahead for project
Critics and many political observers might see California's bullet train project as nearly dead, but state officials made clear Thursday that the train is still heading down the rails at full speed. Under siege following court rulings, Dan Richard, the chairman of the state's High-Speed Rail Authority, said the state still plans to break ground as early as next month on the largest public works project in California history. Sacramento Superior Court Judge Michael Kenny decided last week that nearly $8.6 billion in bond money California needs to construct the first section of the rail line are off limits until the state proves it can pay for the $68.4 billion project. The only other cash the state has to finance the project is $3.3 billion in federal funds that are also at risk because of the rulings. But Richards insisted to reporters Thursday that "nothing in those rulings changes our ability to move forward. We're ready to build this project."



Sacramento Bee


California Legislature rises in estimation of voters


Bad news for Republicans...voters think Dems are doing OK


Californians can be counted on to disapprove of their Legislature's performance. But the level of skepticism toward state legislators appears to be ebbing as the state's fiscal footing firms. A new Field Poll gauging how Californian voters view their state lawmakers preserves the negative perception that has underpinned such polls for years, with 44 percent disapproving and 40 percent approving. That still marks a striking improvement from the last few years, when polls regularly showed Californians disdaining the Legislature by 40-point majorities. The gap was 15 percentage points as recently as February. The explanation for the rising optimism is twofold, Field Poll director Mark DiCamillo said: an improving fiscal situation and the restraint of Democrats who have solidified their grip on the levers of power.


Steven Greenhut


Salton Sea may become financial sinkhole
Auditor questions lack of progress on restoration plan
The Legislature's efforts to "save" the Salton Sea, California's largest lake and one of the nation's eeriest places, have gone virtually nowhere in the last decade, unless one counts the millions of dollars that have been spent on personnel and consultants. That's the conclusion of a recent report by State Auditor Elaine Howle. Not that anyone needs an official audit to spot this lack of progress. The area remains desolate, its banks home to rusty trailers and empty motels and vacant lots. Extreme heat, combined with a foul smell that often emanates from the water, adds to its post-apocalyptic feel. Nevertheless, many find the area oddly beautiful. Developers have eyed the potential of the lakefront land, and environmentalists have sought ways to halt environmental degradation caused as the polluted lake evaporates. The dusty seabed, exposed as the shoreline recedes, poses an air-quality problem. The sea also serves as a flyway for waterfowl. "If the sea is lost, Southern California loses its most important inland wetland habitat," according to the Salton Sea Authority, a state agency created in 1993 to promote its restoration. Given all these spending issues and priorities, restoring the Salton Sea to a pristine state that it has never known has not been, and is unlikely to become, a top mission. But is that such a bad thing, given that few people even know what approach to take toward a sea that only is threatening to revert to its natural state?


Los Angeles Times




Thomas Murder: Police continue to stick together and spin wacky story in court


Cop said Kelly Thomas gave him 'fight of his life,' witness says
A crime scene investigator testified Wednesday that two Fullerton police officers seemed exhausted and shaken after a violent encounter with a mentally ill homeless man who died days after being beaten by the policemen. Dawn Scruggs, a veteran forensic specialist, said one of the officers involved in the clash, Manuel Ramos, told her immediately after the incident that it had been "the fight of his life." The former officers, Ramos and Jay Cicinelli, are now standing trial in the death of Kelly Thomas. Ramos is charged with second-degree murder; Cincinelli is charged with involuntary manslaughter. Scruggs, testifying in the third day of the trial, said that when she arrived on the scene of the 2011 beating, Ramos was slumped over the front of a police cruiser holding the right side of his ribcage. Scruggs said she also approached Cicinelli, who also appeared to be tired and shaken after the fight. Scruggs said she took photos of the scene, including scrapes, bumps and bruises the officers had sustained in the struggle. Ramos had an injury to his left elbow and right knee, Scruggs said, and Cicinelli said he had injured his right thumb.


Sacramento Bee


Poll: Jerry Brown Brown leads his closest Republican challengers by more than 40 percentage points


Brown's polling numbers surge as hapless Republicans continue to flounder


Governor Jerry Brown's public approval rating has surged to a new high, and he is the overwhelming early favorite to win re-election next year, according to a new Field Poll. Nearly six in 10 registered voters – 58 percent – approve of the job Brown is doing, up seven percentage points from July, according to the poll. Brown leads his closest Republican challengers, former Lt. Gov. Abel Maldonado and Twin Peaks Assemblyman Tim Donnelly, by more than 40 percentage points. Brown leads the field by wide margins among both Democrats and independent voters, as well as across regions, genders, and age and ethnic groups.


Oakland Tribune
California's economic recovery uneven, with coastal areas leading rebound


Bay Area's wealthy elite are doing great - everyone else's life pretty much sucks


California's economy has evolved into a tale of two recoveries, with large urban centers along the coast adding jobs at a much faster pace than inland areas, according to a closely watched economic report released Thursday. The east-west divide is apparent both in the Bay Area and throughout California, the quarterly report from the UCLA Anderson Forecast shows. Santa Clara County and the San Francisco-San Mateo-Marin region are gaining jobs at a much faster pace than the East Bay, the Central Valley and other interior regions, such as the Inland Empire. Both Santa Clara County and the San Francisco-San Mateo-Marin area now boast job totals nearing the peaks of the tail end of the dot-com boom in 2001, while the East Bay's job levels are only as high as 2009, which means the Alameda County-Contra Costa County area has yet to recover the jobs it lost in the Great Recession.


Daily News


Like the Bay Area to the North, SoCal elite doing great - life for the growing number of poor just sucks


New report says poverty on the rise throughout Southern California
A new report, compiled by Inland Empire economist John Husing, shows poverty on the rise in Southern California. Poverty is ramping up in Southern California and has risen significantly over the last two decades, according to a report from the Southern California Association of Governments. The agency notes that between 1990 and 2012, the share of residents in the region that were living below the federal poverty level rose from 13 percent to 18 percent. More disturbing is the fact that more than a quarter of all children in SCAG's area are now living in poverty. The federal poverty level is described as annual income of less than $23,550 for a family of four. Today the region has 3.2 million residents in poverty. That's a 69 percent increase over the 1.9 million who were living in poverty in 1990. Broken out by region, Imperial County is faring the worst, according to the SCAG report, with 23.2 percent of its residents living in poverty last year. San Bernardino County was next (20.4 percent), followed by Los Angeles County (19.1 percent), Riverside County (17.8 percent), Orange County (12.9 percent) and Ventura County (11.5 percent). And as grim as those numbers are, they don't take into account the Southland's high cost of living and its high-priced homes. The rise in poverty is particularly alarming in light of the fact that California has seen economic recovery in other areas.
Sacramento Bee
California Democrats up pressure on Republican health care site


GOP amateurish political stunt does nothing to help health care consumers


Adding his voice to a rising chorus of criticism, a Democratic lawmaker called on Wednesday for an investigation of a health care website created by Assembly Republicans. Assemblyman Jimmy Gomez, D-Los Angeles, became the latest California Democrat to assail a website he says Assembly Republicans created to amplify critiques of the law, rather than help Californians enroll in insurance via Covered California, the state's newly operational exchange. Gomez has sent the Assembly Rules Committee a letter asking them to investigate. In a statement released earlier Wednesday, California Democratic Party Chairman John Burton said the website demonstrated "Republicans in California have no qualms about following their national party's lead when it comes to spreading misinformation about the Affordable Care Act." A click on the site's "I don't have insurance" tab – much larger than a small box linking to the Covered California site that was not initially on the main page – leads to information about IRS penalties for consumers who don't obtain coverage. The main page displays links to articles about people losing their health insurance or their doctors.


San Francisco Chronicle
Poll: 66% of uninsured plan to get health coverage (like they'll be able to afford it LOL!)
Most Californians have at least heard about the state's new health insurance marketplace, and the majority of the uninsured who participated in a survey released Wednesday said they plan to get covered next year as required by the federal health law. About 68 percent of the 1,701 Californians surveyed Nov. 12-19 - more than a month after the national launch on Oct. 1 - said they were aware a health care exchange is available to people in the state to buy medical insurance. But the survey, conducted by the Public Policy Institute of California, doesn't make clear whether Californians understand the difference between the state-run marketplace, called Covered California, and the glitch-plagued federal website. California's site has run much more smoothly than the federal portal, which serves 36 states that don't have their own sites. Of Californians who said they did not have health coverage, 66 percent said they would get insurance as the law requires. Twenty-four percent said they would remain uninsured and 11 percent said they were unsure. The survey's margin of error was 3.6 percentage points.


Dan Walters


Brown's overhaul of California school finances sparks infighting over details
Gov. Jerry Brown's landmark overhaul of public schools' finances was aimed at their most vexing issue – chronically low academic achievements among poor or "English-learner" students. Not only would more money be spent – billions more, in fact, thanks to a tax increase – but state aid would be "weighted" toward districts with large numbers of targeted kids. Spending more and weighting the spending both drew broad support within the often fractious education community, even though there's no consensus in academic circles about the efficacy of increased school spending.



Steven Greenhut


Ruling gives unions reason to negotiate
Detroit's bankruptcy may change pension debates in California
This was a landmark decision not because of any surprise about the fate of Detroit, with its $18 billion in debt. The big news is the judge ruled that pension rights, which have protections in the Michigan constitution, can be "impaired" under federal bankruptcy law. This could have nationwide impact if it becomes precedent.



Sacramento Bee


Assembly GOP leader defends the indefensible...


Nothing here about helping people get access to affordable healthcare


The Sacramento Bee editorial board took issue with Assembly Republicans' website, www.coveringhealthcareca.com, ("Assembly GOP sows health care confusion," Editorials, Dec. 5). However, I take issue with the board's criticism.



Dan Walters


Jerry Brown is the only one who can upend his re-election
Two statewide polls told us this week that there's probably just one person who could thwart Gov. Jerry Brown's bid for a historic fourth term next year. And that's Jerry Brown. An improving economy and, therefore, Californians' improving optimism generally about their state buoys Brown's standing.



Daily News


To rein in rogue L.A. County Sheriff's Department, inspector general is good first step
The bad news has been piling up at the Los Angeles County Sheriff's Department over the past couple of years, beginning with reports of widespread inmate abuse in the jails and continuing right up until a few days ago. More than 100 deputies had been hired in recent years despite having committed misconduct of a sort that most law enforcement agencies would consider a firing offense. This latest revelation may very well not be the last. Connecting the ongoing problems plaguing the Sheriff's Department is a similar thread: a lack of oversight by top LASD officials.



Sacramento Bee


Assembly GOP sows health care confusion
At the national level, congressional Republicans have gone out of their way to sabotage the Affordable Care Act. House Republicans have voted 46 times to repeal the law. But in California, it appeared that Republican lawmakers were bucking the national Republican trend and doing the responsible thing. Assembly Republicans, led by Assembly Minority Leader Connie Conway of Tulare, sent out a press release in August saying that though they had opposed the law, "it is our responsibility as elected officials to help educate Californians about the new federal health care law as we must all comply with it." At The Bee's editorial board, we took them at their word. It turns out, however, that the "help" they are offering can be described only as a subversion of California's efforts to encourage uninsured people to get insurance through the state's online exchange, Covered California.



Daily News


Paying California pols who might be better part-time
In May, the editorial board noted that state revenue was up, and that, naturally, elected officials would like some of it to be used to make life easier for ... elected officials. Here in December, that's exactly what has happened, with a $5,000 pay raise for members of the California Senate and Assembly going into effect this week, a hike of 5.3 percent, to $95,291 a year. The whole conversation about the relative pay of California's legislators compared with other states' lawmakers begs another question entirely: Whether they should really be employed full-time. California doesn't really need a full-time Legislature, doesn't need the massive staffs each legislator — or, rather, each taxpayer — hires and pays.



Dan Walters


Detroit bankruptcy ruling puts public employee pensions on the table in California
A bankruptcy judge in Detroit ruled Tuesday that the city's truly massive bankruptcy can include a pension reduction, saying, "it has long been understood that bankruptcy law entails the impairment of contracts." That's almost word-for-word what the Stockton bankruptcy judge, Christopher Klein, had said during one proceeding. The uncanny similarity of the Detroit case to those in California extends to the almost identical provisions in the California and Michigan state constitutions that prohibit "impairment of contracts." The potential fallout is immense. If pensions can be reduced in bankruptcy, California cities, struggling with ever-increasing demands for pension fund payments, will use it as leverage to demand concessions from their unions. Moreover, the unsettled situation could affect the outcome of a proposed 2014 or 2016 ballot measure, sponsored by San Jose Mayor Chuck Reed, that would allow local officials to modify future pension benefits. If Reed gets his measure on the ballot, he could – and would – contend that doing something about mounting pension payments through that process would be better than leaving it to the complexities of bankruptcy.



Dan Walters


Democrats have legislative supermajorities, but will they use them or lose them?
Democrats won a 55-seat supermajority in the state Assembly last year, thanks to a couple of surprise wins in what seemed to be safe Republican districts. They kept it by eking out wins in two surprisingly close special elections this year. Democrats also won a 29-seat supermajority in the state Senate last year, then dropped a seat in a special election. Despite wide speculation about what supermajorities would bring, they meant virtually nothing this year, due to the unusually heavy spate of resignations and special elections and Democratic leaders' go-slow attitude on using their theoretical power to raise taxes or pass constitutional amendments by two-thirds votes. The most likely uses of supermajorities next year, if any, would be to place constitutional amendments on the 2014 ballot, such as one to lower the vote requirement for local parcel taxes, a relatively minor change to Proposition 13.



Daily News


Affordable Care Act still doesn't address illegal immigrants


California taxpayers pick up the tab for immigration and Obamacare failures...and the bill is huge!


No matter how successfully President Obama remedies the Affordable Care Act, more than a million California residents will be unable to purchase insurance. That's because undocumented immigrants, who make up roughly one-seventh of the 7 million people in the state without insurance, are explicitly excluded from participating in the insurance exchanges created by the Affordable Care Act. The restriction leaves some of the state's poorest residents without access to enhanced health care. And it complicates enrollment for thousands of mixed families with U.S. born children and undocumented parents. The exclusion eliminates a sizable group of young and healthy members from the insurance pools and leaves taxpayers with an annual $1 billion tab to treat uninsured immigrants in emergency rooms.



Steven Greenhut


Fixing California: State needs freer markets, fewer contraptions
Watching state legislators construct fixes to the state's problems reminds me of those bizarre contraptions that the late cartoonist Rube Goldberg would devise, as he "invented" complicated, funny methods to achieve simple tasks. Most problems — such as the state's unfunded pension liabilities, nation's-highest poverty rate, education failures and others detailed in the U-T's Fixing California series — are off the table given the power of status-quo-defending interest groups to derail actual solutions. So the reform blueprints get more complicated and far-fetched.



Dan Walters


FBI's Calderon investigation threatens a political dynasty
When the FBI's undercover investigation of state Sen. Ron Calderon was revealed a few weeks ago, it not only put him in legal jeopardy, it altered the political dynamics of the Southern California region he and his political family have dominated for decades.



San Francisco Chronicle


Special elections not best for lawmaker vacancies


Lib-tards looking for another way to steal your vote


Under California law, the governor is allowed to choose a replacement for a statewide-elected official who vacates her post midterm. He chooses a replacement for county supervisor when one of those positions is unexpectedly vacated as well. It's an easy and painless process that doesn't attract much controversy or concern from voters. So why can't the governor do the same thing with state legislators? This isn't an idle question - in fact, it's an expensive one. There have been 10 legislative desertions in the past year alone. In accordance with state law, each of these vacancies requires a special election at an average cost of $1 million. Can't California always use a spare $10 million? There are other reasons to get rid of these kinds of special elections, too.

Oakland Tribune
Must tighten the rules for politicians using nonprofits
Allegations of political corruption in Southern California bring into sharp relief the need for the Legislature to clamp down on practices that allow its members to use nonprofit organizations as personal piggy banks.