Instant updates as the news happens!!!


See CalNews.com's updates and our archives on Facebook 24/7

You can also follow us on Twitter!

Tweet us your news scoops today!!!
Don Quijones
Mexican judge says no to Monsanto and GMOs
Mexico's Federal Court voted to uphold Judge Marroquín Zaleta's 2013 ruling to suspend the granting of licenses for GMO field trials sought by Monsanto, Syngenta, Dow, Pionner-Dupont and Mexico's SEMARNAT (Environment and Natural Resources Ministry). Zaleta's ruling was in response to a suit brought by a collective of 53 scientists and 22 civil rights organizations and NGOs. In defending his ruling, Zaleta cited the potential risks to the environment posed by GMO corn. If the biotech industry got its way, he argued, more than 7000 years of indigenous maize cultivation in Mexico would be endangered, with the country's 60 varieties of corn directly threatened by cross-pollination from transgenic strands. Monsanto's response was as swift as it was brutal: not only did it – and its lackeys in the Mexican government – appeal Zaleta's ruling, it also demanded his removal from the bench on the grounds that he had already stated his opinion on the case before sentencing.


San Francisco Chronicle
San Francisco property owners to get tax break from creating urban farms
A new law taking effect next week will mark another innovation for San Francisco: The city will be the first in the country to offer a financial incentive for urban farming. Starting Sept. 8, owners of empty lots could save thousands of dollars a year in property taxes in exchange for allowing their land to be used for agriculture for five years or more. It's part of the Urban Agriculture Incentive Zones Act, a state law spearheaded by local sustainable land-use advocates and state Assemblyman Phil Ting, D-San Francisco. The law encourages would-be urban farmers to turn trash-covered empty parcels into gardens with the assurance they won't be forced out after putting in a lot of time and money. San Francisco will be the first to enact it because the Board of Supervisors has already passed the necessary local ordinance.


Los Angeles Times
Los Angeles is largest manufacturing center in U.S., government says
The largest manufacturing workforce in the country is based in the Los Angeles, Long Beach and Santa Ana metropolitan area, according to government figures. As of July, the region had 510,900 manufacturing workers, according to the Bureau of Labor Statistics. Producers in Chicago and the surrounding cities employ 408,100 workers; in New York, northern New Jersey and Long Island, there are 356,100 manufacturing workers. Probably because of the Southland's massive size and long history as a manufacturing base, companies there have far more workers on their payrolls than do similar businesses to the north. At the heart of Silicon Valley, San Jose has 160,900 manufacturing workers while San Francisco, Oakland and Fremont have 118,400 workers. In Los Angeles, major manufacturing sectors include transportation equipment, apparel, fabricated metal products, computers and electronics, according to data from the Los Angeles County Economic Development Corp. Manufacturing now makes up just 9.1% of total non-farm jobs in the area, compared with 16.3% in San Jose, 16.7% in Merced and 18.2% in Napa.


Daily News
Los Angeles Mayor Eric Garcetti announces plan for minimum wage hike
Mayor Eric Garcetti used Labor Day to call for a hike in the city's minimum wage, unveiling a plan to boost wages to $13.25 an hour by 2017. Joined by more than half a dozen City Council members and labor leader Maria Elena Durazo at a park in South L.A., Garcetti likened the city's current minimum wage of $9 to a "poverty wage." Raising the minimum wage will help the city recover from the recent recession, said Garcetti, who campaigned during last year's mayoral election on a jobs platform. "This is fair, this is common sense," Garcetti said. "This is good for business, this is good for the community." Garcetti's proposal comes amid a national debate over the minimum wage and follows efforts by Seattle and San Francisco to hike the minimum wage in those cities. At least 14 counties and cities have pushed to raise their minimum wages, according to researchers. Under the mayor's proposal, the minimum wage would rise to $10.25 in 2015, $11.75 in 2016, and $13.25 in 2017. After 2017, the wage would be tied to inflation. Los Angeles' $9 minimum wage follows the state-set minimum wage. A study conducted by UC Berkeley's Institute for Research on Labor and Employment at the request of the mayor's office found that about 567,000 workers would receive a pay raise by 2017. The average worker would receive about $3,200 more a year, the study states. "Adults, workers of color, and working poor families would see significant benefits from the proposed policy," the study found. The projected negative effects on businesses are also outlined in the report, with researchers concluding that restaurants could see some of the biggest impacts. "A boost in the minimum wage ... could increase restaurant prices by about 4.1 percent, which in turn might have a a small effect on restaurant industry growth," the report found. Low-wage manufacturing could also be negatively affected if manufacturers leave the city, the report found.


Los Angeles Times Garcetti calls for $13.25 minimum wage by 2017

Mayor Eric Garcetti on Monday launched an ambitious campaign to impose a $13.25-an-hour minimum wage requirement for all workers in Los Angeles by 2017, calling it the "largest anti-poverty program in the city's history." The most far-reaching initiative of the 14-month-old Garcetti administration would increase incomes for an estimated 567,000 workers by an average of $3,200, or 21%, a year, according to an analysis commissioned by the mayor's office and conducted by researchers from UC Berkeley. The proposal, presented at a Labor Day celebration at a South Los Angeles park, immediately drew criticism from some business leaders, who said it would lead to layoffs, cutbacks in workers' hours and price increases to maintain profits. Stuart Waldman, president of the Valley Industry and Commerce Assn., said the mayor's proposal caused "extreme concern." "This a huge increase on labor costs, especially for small businesses and nonprofits, who have no ability to just raise their prices or absorb increased costs," he said. Garcetti's plan, or something close to it, is expected to win approval from the generally pro-labor City Council members, seven of whom sat behind the mayor Monday during his announcement. Also supporting Garcetti were several Los Angeles labor and civic leaders, including billionaire businessman-philanthropist Eli Broad and Maria Elena Durazo, the head of the county Federation of Labor. The Raise the Wage L.A. initiative arrives at the end of a summer in which multiple California cities moved to increase workers' minimum pay, and as President Obama and Democrats in Congress tried without success to raise base wages nationally. An administration-backed bill to increase the minimum wage from $7.25 to $10.10 an hour has been stopped by Republicans, who control the House of Representatives.




San Francisco Chronicle


Bay Area elite continue their assault on the homeless
Crackdown on homeless in BART stations heating up
When BART police last month began enforcing a ban on sleeping, lying or sitting with legs extended in the Powell Street Station, there was one element missing: hue and cry from homeless advocates. But just like a BART train, the anger has arrived. It was just running a little late. BART police said the crackdown, which has since expanded to the Civic Center Station, is simply a safety measure to ensure that if there's an emergency, everybody can evacuate quickly without being blocked by people sprawled on the floor. The action doesn't involve any new laws, just enforcement of existing ones, which seems to be why there wasn't much of a fight over it - at first. But boy, has that changed. The Coalition on Homelessness late last week released a video in which homeless people who sleep in BART stations are interviewed and talk about being roughed up and treated poorly just because they have nowhere else to go.


Sacramento Bee


California lawmakers post mixed record on political reform
In a year marked by scandal in the state Capitol – including two senators indicted on bribery charges and dozens of politicians warned by the state's campaign finance watchdog for raising money at the home of a prominent lobbyist – California lawmakers pledged to clean up some of their political practices. By the time their legislative session ended for the year early Saturday morning, the record of change was mixed.


Daily News
Recovery Spin: California regains jobs from recession, but not wages
For the first time in seven years the nation's annual celebration of labor has a silver lining as statistics from the state's Economic Development Department show an expanding job market. In a fact, according to the Economic Development Department, California has regained the 1.3 million jobs it lost during the recession and employers are adding more to that total every month. But every silver lining has a dark cloud. And in the case of California, its hidden in the job descriptions. These days employers are hiring more workers on minimum wage, a part-time or contract basis. "Part of that is undoubtedly due to the recovery from the recession," said Robert Kleinhenz, chief economist with the Los Angeles County Economic Development Corp., "Employers are still cautious in their approach to hiring." That's reflected in recent figures from the Bureau of Labor Statistics.



Sacramento Bee


Controversial bills test Jerry Brown in election year
As the Legislature closed down in the predawn hours Saturday, it left on Gov. Jerry Brown's desk a thicket of bills – including a sweeping ban on plastic bags and measures concerning gun control and bilingual education – with potential election-year effects for the governor and fellow Democrats. The legislation reflects the interests of labor unions, environmentalists and liberal politicians in California's Democratic-controlled Legislature, and with lawmakers finished for the year, lobbying pressure now shifts to the Governor's Office. Brown, who will sign or veto hundreds of bills amid heightened focus on his re-election campaign, is a champion of environmental and immigrant causes. But he is also a relatively moderate Democrat. The proposals he must address before Election Day touch on issues ranging from required sick-leave benefits for workers to the cost of buying groceries.


Union-Tribune


You continue to pick up the tab for rich people's cars...


Hydrogen highway inches closer as taxpayers pump in $110 million
California is inching tantalizingly closer to the birth of a new automotive industry based on hydrogen. Fuel cell vehicles — electric cars that run on hydrogen — will be popping up this year and next near new clusters of fueling stations in and around San Francisco, Los Angeles and Orange County. San Diego will get one hydrogen station next year as a lifeline to visitors from Orange County and beyond, part of a scaled back expansion strategy. Under Gov. Jerry Brown, California is striving to get 1.5 million zero emission vehicles on the road by 2025 to reduce health threatening air pollution and greenhouse gases. Regulators and major automakers see a supporting if not starring role for fuel cell vehicles, the only alternative to battery-electric vehicles that also has no tailpipe pollution. The state has committed $110 million so far to underwrite new hydrogen fueling stations, and set aside $20 million a year going forward. An effort to reduce the cost and length of time for construction is being led by Sandia National Laboratories and the National Renewable Energy Laboratory.



Burbank Leader




Madman with gun was a cop...


Federal agent threatened man with gun in downtown Burbank
A 27-year-old federal officer was arrested early Wednesday morning after he allegedly, while drunk, approached a man in downtown Burbank while brandishing a handgun, police said. Andrew LeConte, who police identified as an agent for the United States Marshals Service, approached the victim on the 300 block of E. Santa Anita Ave. while allegedly holding a gun, and asked the victim to follow him, said Burbank Police Lt. Eddie Ruiz. The victim, who was working on his SUV, reportedly followed LeConte for a short distance, and then ran away, Ruiz said.


Oakland Tribune
California marijuana market poised to explode
Looking around last week at the exhibitor showroom of CannaCon, the huge marijuana-business expo held outside Seattle, Greg James had something of an epiphany: The pot industry in America is growing like, you guessed it, a weed. "There was everybody from soil companies to grow-light companies to lawyers and security and insurance firms to a TV network doing shows just on marijuana," said James, whose Seattle-based Marijuana Venture newsletter has exploded from eight to 84 glossy pages since it launched in March and is already turning a profit. "I'm not sure how many of them will survive, but it's amazing how fast this thing is moving." The legal pot business in the United States, including both the newly legalized retail operations in Washington and Colorado and the medical-marijuana use now allowed in California and 22 other states, is expected to grow this year to $2.6 billion from $1.5 billion in 2013, according to the ArcView Group, a San Francisco-based marijuana research and investment firm. In five years, that number could swell to more than $10 billion. And if backers are successful in getting a legalization measure on the 2016 ballot in California, the Golden State, with its already outsize medical-pot market, could soon be entering a Golden Era of commercialized cannabis. Although the state in 1996 became the first in the nation to legalize pot for medicinal reasons, California has yet to approve it for the overall adult population, or so-called "adult-use." Despite that, it has the largest pot market in the nation, according to a widely referenced report last year by ArcView. Even though California's current medical-marijuana industry is riddled with conflicting laws and policies that can differ city by city, with some pot clubs paying taxes and others not, the business is booming with no sign of letting up. Nate Bradley, an ex-cop and executive director of the California Cannabis Industry Association, says an estimated 100,000 Californians already are employed in the industry, either growing pot or servicing suppliers and their customers, a number that would soar with legalization.


Steven Greenhut


They diss CEOs, but OK big tax credits
Legislators send mixed signal on helping California businesses
Shortly after Senate Democrats on Thursday met with one of the nation's wealthiest men, San Francisco hedge-fund manager and political donor Tom Steyer, they went back to the Senate floor and decried the evils of high-earning corporate executives. "If we become an oligarchy like the oligarchies we used to decry in Central American countries and South American countries, what hope is there for the rest of the world?", asked Sen. Lori Hancock, D-Oakland, as she supported SB 1372, which would have significantly increased state income taxes on companies that pay their executives "too much." The bill came well short (18-17) of the two-thirds vote needed for passage, but it sparked a lively discussion that included debates not just about oligarchs, but about Marxism and wealth creation. Deemed a job killer by the California Chamber of Commerce, the bill would have boosted one of the highest tax rates in the nation to promote income equality. (It was, however, amended to minimize the impact on corporations by allowing them to deduct the higher rates on their federal taxes and to use the new money to fund job-creation programs.) The bill would have created a sliding scale of taxes that is tied to corporate compensation. The higher the pay of the corporate executive (as measured by the ratio of CEO pay compared to other employees), the higher the tax rate. It's a punitive formula, which sparked Sen. Jim Nielsen, R-Gerber, to complain about the Senate's simultaneous efforts to "help California's economy" even as his fellow senators "bash CEOS, these greedy wealthy CEOs." "SB 1372 will encourage publicly traded companies and financial institutions to leave California, and discourage publicly traded companies or financial institutions from locating to California, which will ultimately cost California jobs and reduce much needed private sector investment in this state," argued the Chamber of Commerce. The bill failed — but critics fear the rhetoric could give corporate executives pause.


Dan Walters
That Darn Constitution...Legislature's anti-gun crusade runs afoul of Bill of Rights
As the California Legislature churned toward adjournment this week, it was considering – as usual – new laws to inhibit gun ownership, adding to what are already, for better or worse, the nation's most restrictive gun controls. The centerpiece of this year's array of gun control bills is one that would allow police or family members to seek court orders to confiscate guns from people they believe to be prone to violent acts. It was introduced in response to a shooting and stabbing spree earlier this year by a mentally disturbed young man in Isla Vista, home to a University of California campus, that left the killer and six others dead. Californians already have upward of 20 million firearms, but ownership is regarded as a secular sin by those on the political left – hence a steady stream of measures, on any pretext, to make buying and owning guns more difficult and more expensive. Advocates say strict gun laws prevent violent or criminal acts, but there is no empirical evidence that they do. And at some point restrictions on law-abiding gun owners run afoul of the constitutional right to bear arms that the U.S. Supreme Court has reinforced in recent rulings. Earlier this year, a federal appellate court ruled that California's sheriffs and police chiefs cannot arbitrarily deny concealed weapons permits without violating constitutional rights and declared, in effect, that an upright citizen who meets reasonable standards of competency has a right to a permit. Just a few days ago, federal Judge Anthony Ishii, who sits in Fresno, declared that the 10-day waiting period that California imposes on gun buyers is unconstitutional if the buyers already have acquired firearms legally or possess concealed weapon permits. It's apparent from Judge Ishii's lengthy ruling that the state offered a very weak defense of universally applying the 10-day rule, since he repeatedly used the phrase "there is no evidence" to characterize rationales offered for the law by state attorneys.


San Francisco Chronicle


California Legislature passes 'yes means yes' bill
State lawmakers on Thursday passed a bill that would make California the first state to define when "yes means yes" while investigating sexual assaults on college campuses. The Senate unanimously passed SB967 as states and universities across the U.S. are under pressure to change how they handle rape allegations. The bill now goes to Gov. Jerry Brown, who has not indicated his stance on the bill. Sen. Kevin de Leon, D-Los Angeles, said his bill would begin a paradigm shift in how California campuses prevent and investigate sexual assault. Rather than using the refrain "no means no," the definition of consent under the bill requires "an affirmative, conscious and voluntary agreement to engage in sexual activity." Earlier versions of the bill had similar language. "With this measure, we will lead the nation in bringing standards and protocols across the board so we can create an environment that's healthy, that's conducive for all students, not just for women, but for young men as well too, so young men can develop healthy patterns and boundaries as they age with the opposite sex," de Leon said before the vote. Silence or lack of resistance does not constitute consent. The legislation says it's also not consent if the person is drunk, drugged, unconscious or asleep.


Los Angeles Times
Appeals court revives suit against Anaheim police in fatal shooting
A lawsuit filed by the family of a man Anaheim police shot and killed during a traffic stop should proceed to trial, a federal appeals court decided Thursday. A three-judge panel of the U.S. 9th Circuit Court of Appeals, overturning a lower court's ruling, said jurors might reasonably conclude that the police lied when they said they saw Caesar Cruz reaching for his waistband when they shot him in December 2009. "Nobody likes a game of 'he said, she said,' Chief Judge Alex Kozinski, a Ronald Reagan appointee, wrote for the panel. "But far worse is the game of 'we said, he's dead.' Sadly, this is too often what we face in police shooting cases like this one." Police tried to stop Cruz for having a broken tail light. Cruz pulled into a parking lot, and several police vehicles surrounded him. The officers got out of their cars with their weapons drawn. They shouted at Cruz to get to the ground as he was emerging from his car, the court said. But no gun was found on his body. The 9th Circuit faulted U.S. District Judge Margaret M. Morrow, a Clinton appointee, for dismissing the suit based on the testimony of the police officers. Why would Cruz have reached for his waist if he had no gun there, the panel asked.|


Oakland Tribune
California plastic bag ban passes Assembly; Senate approval expected


Grocers cash-in, now they can make you pay for grocery bags - profits in the millions


California appears headed to becoming the first state in the nation to ban single-use plastic grocery bags after the controversial legislation won approval from the state Assembly, just days after lawmakers rejected the measure. Eight Assembly Democrats who initially opposed or abstained on the bill voted for it the second time around after environmentalists met with them one-on-one to explain the impact it would have on their constituents. The measure, which passed 44-29, is expected to pass the Senate on Friday. The fight over Senate Bill 270 was reminiscent of the epic, tortuous battle over California's "bottle bill" -- requiring a deposit on beverage containers -- in the 1980s. Environmentalists and legislators in the Golden State are hoping the "ban the bag" movement will now spread to other states. "We have a real opportunity to signal to the rest of the country that a cleaner environment and an expansion of jobs are not incompatible," said Sen. Kevin de Leon, D-Los Angeles, one of the bill's sponsors and the next leader of the Senate. With the Legislature approaching the end of its 2014 session, a second bill sought by environmentalists that would regulate groundwater pumping for the first time in the state's history will be taken up in the Assembly on Friday, after passing the Senate late Wednesday. The proposal will be considered with a companion bill that extends the deadline for some groundwater basins to comply with the new rules The bag ban, touted by environmentalists as a way to reduce a particularly noxious form of litter because it kills marine life, faced intense opposition from plastic and paper bag manufacturers. Capitol observers believe the legislative fight is over and that Gov. Jerry Brown will sign the groundbreaking legislation.


San Francisco Chronicle


California court rules anyone convicted of domestic violence can draw permanent gun ban
Anyone convicted of domestic violence in California will be permanently barred from possessing a gun even if no physical injury was inflicted, a state appeals court has ruled. The decision Tuesday by the Fifth District Court of Appeal in Fresno is the first in California since the U.S. Supreme Court in May clarified a 1996 law that extended the federal ban on firearms possession to those convicted of misdemeanor domestic violence. The federal law previous to 1996 had limited the ban to felonies, but many spousal battery cases are prosecuted as misdemeanors, with lesser sentences. Rejecting arguments that the ban should apply only to those who injure their spouses, the high court said the federal law must be applied state-by-state, depending on each state's definition of the misdemeanor crime. The Supreme Court ruling opened the door for an expansion of the gun ban in states like California that define domestic violence broadly. Lynn Rosenthal, President Obama's adviser on violence against women, said the ruling would "save women's lives." California's misdemeanor domestic violence law covers "any willful and unlawful use of force or violence" against one's partner. The "force" includes any deliberate contact that causes physical or mental harm. This week's case involved Scott James of Tulare County, who pleaded no contest in 1996 to a misdemeanor charge of battery against his wife. James applied to be a reserve deputy sheriff in 2008, and when he tried to buy a gun in 2011, he was turned down on the grounds that he had been convicted of domestic violence. James sued, saying the crime he admitted did not necessarily involve violence or physical injury. State courts had reached different conclusions on whether the gun ban applies only to violent attacks, but the appeals court, citing the recent Supreme Court ruling, said Tuesday that it covers all spousal battery cases.


Sacramento Bee




Special interests and big money dominate Legislature's final days


Deals emerge on California film tax credit, ridesharing regulations
Gov. Jerry Brown and lawmakers on Wednesday touted deals on tax credits for films produced in California and new restrictions on ride-sharing companies, compromising on two prominent remaining issues as the legislative session hurtled to a close. While both bills attracted debate about California's economic competitiveness and spurred lobbying from powerful interests, they also centered on two markedly different industries: one old, one new. Assembly Bill 1839 seeks to protect California's film industry, dangling tax breaks to stanch the slow exodus of films to states that offer their own incentives. Assembly Bill 2293 would impose new controls on an ascendant business model that has displaced taxis by allowing people to transport people in their own cars, with the help of a Web app, for a fee. The film tax credit bill was shaped by intense lobbying from the state's TV and movie industries, with Los Angeles lawmakers in particular declaring the measure a priority. The agreement announced on Wednesday would expand to $330 million annually the state's existing $100 million tax credit. The version working its way through the Legislature aimed higher, seeking to expand the tax credit to $400 million. "This law will make key improvements in our Film and Television Tax Credit Program and put thousands of Californians to work," Brown said in a statement. Recently launched businesses like Uber and Lyft had mounted a strenuous opposition campaign against legislation upping insurance requirements for the ride-sharing companies, warning that Sacramento was stifling innovation. Backed by insurance companies, Assembly Bill 2293 would have the transportation firms carry more comprehensive – and more expensive – insurance.


Oakland Tribune


Hilex Poly trying to buy its way out of trouble...


Debate over plastic bag ban takes a weird but familiar turn
Several days before this weekend's deadline to complete their work, legislators received a letter from what appeared to be a Latino advocacy group urging them to vote against one of the year's most contentious bills. Familias Latinas de California denounced Senate Bill 270, which seeks to ban single-use plastic grocery bags and encourage reusable bags, calling it "a proposal for wealthy communities that can afford fancy bags" that would put hardworking Latinos at "a disadvantage." Turns out the letter was distributed by an industry lobbyist and that the advocacy group is fictitious. But nonetheless, several lawmakers got the message and repeated the letter's talking points during speeches delivered on the Assembly floor moments before the measure fell three votes short of passage Monday. What began several months ago as a relatively principled debate about the environment versus jobs has devolved into hot buttons and flash points that have little to do with the substance of the bag ban. It's a classic example of the ugly and sometimes disingenuous battles that Sacramento lobbyists wage -- and lawmakers assent to -- each year over high-profile bills in the final days of the legislative session.


Los Angeles Times
L.A. Unified can't account for $2 million in computers, audit says
More than $2 million worth of Los Angeles Unified computers, mostly iPads, could not be accounted for during a recent audit by the school system's inspector general. The review also found that the school district lacked an effective tracking system — and that losses could be higher as a result. "The District did not have a complete, adequate and centralized inventory record of all of its computers," the report said. "There was an increased potential for fraud, misuse and abuse of District resources." L.A. Unified spent about $67 million from July 2011 through June 2013 to purchase 70,000 computers and mobile devices from Apple and Arey Jones, a vendor. The totals in the audit are estimates because, the report said, "we were unable to determine the exact number of computers and mobile devices purchased through the master contracts for the period under review because the information needed was incomplete, inaccurate, or unavailable." The audit found campuses that had a surplus of devices and schools with no effective system to track who had a computer or who was responsible for it. Where records did exist, they were often incorrect, showing computers assigned to employees who had resigned, retired or transferred, the audit found.


Los Angeles Times


State helps rich people get richer...


Nearly half of those getting state clean-vehicle rebates for Tesla's premium electric sedan earned at least $300,000 annually
A bill that would phase out rebates for the wealthy who buy plug-in hybrid and electric vehicles passed the Assembly and could join two related bills Thursday on their way to Gov. Jerry Brown's desk. One of the other bills would increase the number of carpool-lane permits for solo drivers using plug-in hybrid cars. The third bill would prohibit landlords from stopping renters from installing electric car chargers as long as the tenant pays for installation. Brown has until the end of September to sign the bills. All are meant to advance the California Air Resources Board's goal of getting 1.5 million zero-emission vehicles onto the state's roads by 2025 — more than 15 times the number now. The board also has a target that 15% of all new vehicle sales within the state will be zero-emission vehicles by 2025. More than 72,000 Californians already have received electric car rebates amounting to more than $151 million, according to the Center for Sustainable Energy, which administers the program for the Air Resources Board. Nearly four-fifths of the state's clean-vehicle rebates have gone to households earning $100,000 or more annually, according to a state survey of buyers. Nearly half of those getting rebates for Tesla's premium electric sedan earned at least $300,000.


Los Angeles Times
Glendale hospital buys its way out of trouble...pays $700,000 in skid row patient-dumping suit


Glendale Adventist is the third suburban hospital to reach a six-figure settlement over patient-dumping claims


A Glendale hospital has agreed to pay $700,000 in civil penalties to settle a lawsuit accusing it of dumping a homeless patient on skid row in June, Los Angeles City Atty. Mike Feuer announced Wednesday. Glendale Adventist Medical Center also agreed to adopt new discharge policies in response to the city attorney's suit, which alleged the hospital improperly transported homeless patients without their consent over four years. "Every discharged patient, homeless or housed, should be able to recuperate with dignity," Feuer said in a written statement. Glendale Adventist admits no wrongdoing and cooperated in the probe, the statement said. The lawsuit, filed last week, is the third Feuer has brought since January alleging patient-dumping on skid row by suburban hospitals. Earlier this year, he reached six-figure settlements with Pacifica Hospital of the Valley in Sun Valley and Montebello-based Beverly Hospital. But the Glendale Adventist case is by far the most significant. The 515-bed, acute-care hospital is the flagship of Adventist Health, which runs 19 hospitals and clinics centers in California, Oregon, Washington and Hawaii, and a county-designated site for psychiatric patients brought in on involuntary detention holds. "This is a bigger problem than just skid row," said Ryan L. Navales, government and public affairs manager at the Midnight Mission, which operates a skid row shelter. Glendale Adventist will donate $100,000 of the penalty money to L.A. Family Housing, a homeless service provider in North Hollywood, authorities said.


Sacramento Bee
Every Citizen the Enemy...
After getting caught, Davis City Council seeks alternatives to military armored vehicle
After hours of discussion, the Davis City Council on Tuesday night voted to ask staff to return within 60 days with options for the military surplus armored rescue vehicle the police department recently added to their fleet. They also agreed to meet with the police department to try and determine what type of protective vehicle they would need, and hold a community forum to discuss public safety issues related to active-shooter type incidents. The council also agreed to review the guidelines for acquisitions of such items. Council member Robb Davis made the motion. He said he sees no way the rescue vehicle would be acceptable for the city. The council voted 4-1, with council member Brett Lee dissenting. Lee argued that the council should take more time to gather information, saying quick decisions have gotten them into difficulties in the past. Davis police say the armored rescue vehicle is intended not for offensive use, but rather to protect occupants from gunfire and hazards. But at the council meeting, nearly all of the speakers opposed the acquisition. Russell Neches, a graduate student at UC Davis and a member of the city's commission on safety and parking, said he doesn't think the vehicle is appropriate for any police department to have. Neches said he set up an online website and had collected more than 250 signatures opposing the vehicle.


Sacramento Bee


Mexican president praises California for treatment of undocumented immigrants


Meanwhile, GOP uses presidential visit to continue its hate campaign


Mexican President Enrique Peña Nieto lauded California on Tuesday for its relatively favorable treatment of undocumented
immigrants, telling a joint session of the Legislature that the state has taken the "ethically correct" position in a national debate over immigration. "You've sent a clear message to the United States and the world that cultural diversity enriches and benefits society," said Peña Nieto, speaking in Spanish. "That is the ethically correct position." The speech was the first to a joint session of the Legislature by a Mexican president since Felipe Calderón visited in 2008 – and the first since Brown signed a series of controversial laws cheered by immigration advocates. Since taking office in 2011, the Democratic governor has signed bills making undocumented immigrants eligible for driver's licenses and college financial aid, among other measures. Before the Democratic-controlled Legislature – and in an increasingly diverse and liberal state – Peña Nieto told the lawmakers he planned to speak in Spanish since "most of you" know the language. "Mexico celebrates the initiatives you've passed ... that contribute to the prosperity of the migrants that live here," Peña Nieto said. "Opportunities like access to education, labor protection and the possibility of having a driver's license." He called major changes to federal immigration laws "simply a matter of justice."


Jim Miller
Swearengin touts outside status while 'still evaluating' candidates for governor
Fresno Mayor Ashley Swearengin, the Republican candidate for California controller, said Tuesday she would bring an independent voice to the state's top fiscal office, and later backed that up by refusing to commit to her party's candidate for governor, Neel Kashkari. Swearengin's lunchtime address to the Sacramento Press Club marked the capital debut of the Republican statewide candidate some see as most likely to overcome the California GOP's sub-29 percent voter registration. Swearengin easily finished first in the June primary, but her November opponent was unknown for weeks as vote counting dragged on between Democrats John A. Pérez. and the eventual second-place finisher, Board of Equalization member Betty Yee. Swearengin repeatedly pointed to her record as Fresno mayor, highlighting what she said has been its steady turnaround from a near-collapse of its finances shortly after her election in 2008. If elected controller, she said, she would fashion the office as an independent watchdog of state government. While never mentioning Yee by name, Swearengin said the controller's job "requires independence, free from one political party, the major political party here in Sacramento." While taking veiled shots at Yee, Swearengin took a more direct jab at Kashkari, a fellow Republican making his first run for elective office. Kashkari annoyed many Fresno leaders last month when he released a video showing him living on the city's streets looking for a job. Kashkari also has been a vocal critic of what he calls the state's "crazy train" high-speed rail project, which Swearengin supports. "Am I going to vote for him? You know, I'm still evaluating the candidates," she said.


Mercury News


San Jose cops gun down mentally ill young woman


Parents speak out about life, death of woman shot and killed by police
For their daughter's entire life, Jim and Victoria Showman labored tirelessly to help with her severe bipolar disorder. The work went right up until the final minutes. Jim Showman's last words to 19-year-old Diana came Aug. 14 in an early-morning phone call: He reminded her to take her psychiatric medication. The same morning, Victoria Showman was talking with the intake director at San Andreas Regional Center in hopes of enrolling her daughter for services aimed at helping developmentally disabled people live independently. She needed a document from her husband, and he took a break from his job as a systems engineer to go back to the Blossom Hill Road duplex where his daughter lived with him. His path was blocked by police cars. What he didn't know until hours later was that Diana was mortally wounded by a police officer during a confrontation on busy Blossom Hill Road. As the Showmans struggle with her death, they are also questioning whether the shooting was necessary, and why police wouldn't let them be by her side in her final moments. Jim Showman was whisked away to San Jose police headquarters and led to an interview room. Victoria soon followed. Police refused to tell them what happened to Diana. "I told them, 'What you're doing is cruel. We don't know if our daughter's alive,' " Jim Showman said in an interview with this newspaper. He got to the shooting scene at 10:30 a.m. Diana Showman was pronounced dead about 12:30 p.m. Her parents would not find out for another hour. "This was wrong, not (being) able to see our daughter in her dying minutes," Victoria Showman said.


Los Angeles Times


Racist cops caught in the act...won't admit the truth


Beverly Hills police express regret for holding black producer before Emmys
Beverly Hills police officials said Tuesday that it was "extremely unfortunate" that officers handcuffed and detained an African American film producer who was in the city to attend a pre-Emmy party. Producer Charles Belk "matched the clothing and physical characteristics" of a suspected bank robber when he was pulled over by officers on Friday evening after he left a restaurant on Wilshire Boulevard, according to the Beverly Hills Police Department. Belk said on Facebook that he was walking to his car when he was confronted by police, handcuffed and forced to sit on the sidewalk. He said he was detained for six hours. "I get that the Beverly Hills Police Department didn't know that I was a well educated American citizen that had received a B.S. in electrical engineering from the University of Southern California, an MBA from Indiana University … and an executive leadership certificate from Harvard Business School," Belk said. "Hey, I was 'tall,' 'bald,' a 'male' and 'black,' so I fit the description."


Los Angeles Times


Every Citizen the Enemy...


Police State Update: NAACP decries policy to arm Compton school police with AR-15 rifles
A growing chorus of community members has denounced a new policy that will allow Compton Unified School Police officers to carry semiautomatic AR-15 rifles while on patrol. The policy, approved by the Compton Unified Board of Education in July, allows officers who are specially trained to buy and carry the rifles while on duty. The measure sparked criticism from some within the school's community, who are weary of such high-powered weaponry on school grounds. The latest rebuke comes from the Compton chapter of the NAACP, which demanded that the policy be rescinded. "Compton schools are not located in Beirut, Gaza, or Kabul. They are located in the heart of a hard- working, proud community in Los Angeles County," said President Paulette Simpson-Gipson. "We won't be satisfied until this decision is abrogated." The district, which refused to grant interviews with either Supt. Darin Brawley or School Police Chief William Wu, instead released a statement attributed to Wu.


San Francisco Examiner


Was crooked cop part of Shrimp Boy's empire?


Sheriff's deputy linked to 'Shrimp Boy' gang under investigation
Among all the items seized by FBI agents during a raid of Chinatown offices was a bulletproof vest that a sheriff's deputy left with a confidante of Raymond "Shrimp Boy" Chow. When FBI raids across the Bay Area arrested more than 20 people in March, including state Sen. Leland Yee and Chinatown alleged reformed crime boss Raymond "Shrimp Boy" Chow, the charges mentioned a laundry list of contraband sold, bought or handed over to FBI agents in the course of a long undercover investigation. The trove included pistols, rifles, drugs, cash and at least one bulletproof, or ballistic, vest. At the time, court documents also noted that the vest had been given to an undercover FBI agent by one of the case's defendants and Chow confidante, Andy Li. Li, who once described to an FBI agent ways to kill people, was allegedly the enforcer for Chow's Chinatown Ghee Kung Tong -- which the FBI has called a criminal gang -- and had an ongoing friendship with Sheriff's Department Sgt. Michael Kim, according to new filings in the federal case, as first reported in the San Francisco Appeal. A ballistic vest that was the property of the Sheriff's Department had been left in Li's possession by Kim, according to the filing. "A member of the San Francisco County Sheriff's Office decided that he wanted to leave a ballistic vest belonging to the Sheriff's Office at the work place of Ms. Li -- Li's wife -- because he didn't want it in his car," noted the filing in reference to declarations made by Li, his wife and Kim. It is unclear if the vest left is the same vest given to the FBI agent.


Steven Greenhut


Rebuked Again: A judge blocks a pension-reform measure in Ventura County
Last year, a group of dogged California pension reformers gathered in a hotel in downtown Sacramento. There, they plotted the next step for a reform movement that seemed poised to tap into voters' growing interest and concern. Unfunded pension liabilities weren't just weighing down the state's balance sheets. Golden State cities—on the hook for six-figure pensions for their police and firefighters—were being pushed to the brink as the economy struggled to recover from the Great Recession. Some cities, such as Stockton and San Bernardino, went into bankruptcy. Media reports were filled with stories of the greed of government employees. Reform's time had come—or so it seemed. But by last year's meeting the most hopeful opportunities were gone. The economy had rebounded and the state's voters, in approving a large tax increase backed by Governor Jerry Brown, essentially put an end to the short-term budget crisis. Not that short-term budget deficits had much to do with the Golden State's long-term debts, but the financial doom and gloom faded from the headlines, replaced by a new narrative touting California's "comeback."


Sacramento Bee


California launches controversial effort to add more names to Vietnam Veterans Memorial
The national memorial, dedicated in 1982, includes combat-related deaths culled from Department of Defense casualty lists – and specifically excludes the names of people who died from Agent Orange exposure or PTSD-related suicides. Names are added by the military when the remains of those previously listed as missing in action are identified or when a veteran dies of complications of combat injuries, according to www.thewall-usa.com. The California memorial, which opened in 1988, also drew its names directly from Department of Defense lists of those killed in action.



Mercury News




Silicon Valley's underclass continues its downward spiral


Wage gap grows between support staff at tech campuses and high-tech employees
Amid the affluence of Silicon Valley's highly paid technology employees, an "invisible workforce" of low-paid support staff at the region's tech companies has emerged, making one-fifth the wages of the digital workers, according to a report released Tuesday. Janitors, landscapers, grounds keepers, facilities cleaners and security guards working under contracts to provide support services to technology sites make about one-fifth the wages of software developers, systems software employees and network engineers, the study by a San Jose-based labor group, Working Partnerships USA, determined. "Although the support staff goes to work each day on the same campus as the engineers and coders, their wages are worlds apart," the group's report says. The low-paid contract employees make an average of $13 an hour -- well below the $62 an hour for software and networking employees, the report found. "This is a real problem," said Russell Hancock, president of Joint Venture Silicon Valley, which tracks economic and employment issues in the Bay Area. "The high-skill tech jobs are becoming very high skill. That is really driving the wage gap. There are bidding wars for tech employees." For every tech job created in Santa Clara County, four other jobs are needed to support that technology employee. The wage gap comes at a time when prices for homes and apartments have soared in Silicon Valley and numerous other parts of the Bay Area.


George Skelton


Charging for paper bags isn't justified
There's logic missing in the battle of bags now raging in the California Legislature. Flimsy plastic bags are evil, we're told. They don't biodegrade. They hang around forever, fouling the environment and gagging fish. They must be banned. Paper bags are biodegradable. They eventually disintegrate and return to nature. Yet their use must be discouraged by charging shoppers for them. The preferred bags? Thicker plastic bags peddled by stores. They're reusable for awhile but also eventually pile up in landfills. Or maybe a store-purchased cloth bag, a combo of petroleum-based substance and water-guzzling cotton. Let's not even get into that environmental impact. It all just seems like another nanny-state harassment of stressed citizens. Now we're being forced to keep our vehicles stocked with bacteria-collecting, reusable grocery bags in case we decide to stop at the market while fighting our way home in traffic. Ban plastic? OK. Might as well outlaw plastic garbage bags too. And plastic cups. But why shouldn't shoppers continue to receive paper bags free, as they historically have? But some people must be making money off this. Such as the grocers. Such as their unionized workers, who stand to share in the bag money at contract time. "Follow the money," as Deep Throat advised in Watergate. That's always good guidance for watching a legislature. The California Legislature must adjourn for the year by Sunday midnight. The bag battle is fierce. But grocers really like the idea of collecting the bag money. And it's a good bet the price will soon rise above 10 cents.



Sacramento Bee


Time running out for California water bill
Secret negotiations over a California water bill are nearing a make-or-break moment, after a long, dry summer that's tested some political alliances. The state's Democratic senators are struggling to balance sympathy for Central Valley farmers with concern for environmental protection. The Obama administration has sometimes moved slowly. Some regional conflicts remain unreconciled. And time is short. "We're going back and forth," Democratic Sen. Dianne Feinstein said in Lake Tahoe recently. "It's difficult, obviously, because the situation continues to worsen, not get better. And hopefully we will have something in the next couple weeks." Once it surfaces, the California water bill would be the most explicit congressional response to the drought that has dominated the state and decimated some farms. It could redirect water deliveries, authorize new dams and ease environmental rules. Or, it might be more modest. Either way, the legislation would be the compromise between a 68-page version passed by the Republican-controlled House in February and a 16-page version passed by the Senate in May. "The House and Senate continue to negotiate throughout the August recess," noted Rep. David Valadao, R-Calif., adding that "it is critical that the Senate and House put in place both immediate and long-term solutions to this water crisis." Diligently enforced secrecy shields the talks so far. House Democrats who represent the 1,100 square-mile Sacramento-San Joaquin Delta say they aren't privy to the negotiations. Participants have effectively imposed a gag order on themselves. Normally friendly staffers zip their lips. Normally clued-in lobbyists are cut out. "If there are negotiations underway in secret, we would be concerned and troubled," said Rep. John Garamendi, D-Calif. Underscoring the political calculations, Republicans say the Delta-area Democrats like Garamendi aren't going to vote for the California water bill anyway, so it makes no sense to engage them. One California Democrat who is participating in the talks, Rep. Jim Costa, said Friday that "there is a possibility" that the final bill includes a specific project like raising the earthen dam at San Luis Reservoir west of Los Banos, as part of a larger repair job. "I think the discussions have been positive," Costa said, adding that "we're working hard, and we understand there is a critical timeline." The clock certainly adds challenges.


Los Angeles Times




Bloodthirsty cops costing taxpayers millions, destroying families


$5-million LAPD payout: 'They shot my son in cold blood,' dad says
A proposed $5-million payout to the family of an unarmed National Guard veteran killed on live TV is the largest settlement the city has made in a fatal police shooting case in at least a decade. The settlement approved Wednesday by the Los Angeles City Council comes after Los Angeles Police Chief Charlie Beck raised concerns about the officers' tactics. Brian Beaird was shot after he crashed into another vehicle in downtown L.A. and staggered out of the sports car. Beaird's father said he watched the chase live on television, including the moment when his son was killed. The officers who opened fire have been on paid leave since shortly after the shooting. Councilman Bernard Parks, a former LAPD chief, said the case was serious enough to warrant such a large payout and that a jury could have awarded far more had the case gone to trial. "This is a case that clearly had significant potential liability far beyond what the settlement offer was," Parks said. "It was a good business decision when you have a loss of life and you have evidence that could be viewed as overwhelming against the city of L.A." The settlement was approved by a 12-2 vote. Two council members who have served with the LAPD voted against the payout, saying the shooting appeared justified. Police fired about 21 shots at Beaird. "They do not make enough money in L.A. to make me happy. They shot my son in cold blood," the 81-year-old said, choking back tears. "I would not trade my son's life for every nickel in L.A. He means that much to me. I could not believe what I saw." Beaird had served in the National Guard for several years, according to his father. He was discharged in 1988 after undergoing surgery for a brain tumor, his father said. The elder Beaird told reporters last year that his son was a disabled veteran who needed regular medical care.


Mercury News
Children in California's foster care system are prescribed unproven, risky medications at alarming rates


Hundreds of foster children 5 and younger have been prescribed psychotropics


They are wrenched from abusive homes, uprooted again and again, often with their life's belongings stuffed into a trash bag. Abandoned and alone, they are among California's most powerless children. But instead of providing a stable home and caring family, the state's foster care system gives them a pill. With alarming frequency, foster and health care providers are turning to a risky but convenient remedy to control the behavior of thousands of troubled kids: numbing them with psychiatric drugs that are untested on and often not approved for children. An investigation by this newspaper found that nearly 1 out of every 4 adolescents in California's foster care system is receiving these drugs — 3 times the rate for all adolescents nationwide. Over the last decade, almost 15 percent of the state's foster children of all ages were prescribed the medications, known as psychotropics, part of a national treatment trend that is only beginning to receive broad scrutiny. "We're experimenting on our children," said Los Angeles County Judge Michael Nash, who presides over the nation's largest juvenile court. A year of interviews with foster youth, caregivers, doctors, researchers and legal advocates uncovered how the largest foster care system in the U.S. has grown dependent on quick-fix, taxpayer-funded, big-profit pharmaceuticals — and how the state has done little to stop it. "To be prescribing these medications so extensively and so, I think, thoughtlessly, with so little evidence supporting their use, it's just malpractice," said George Stewart, a Berkeley child psychiatrist who has treated the neediest foster children in the Bay Area for the past four decades. "It really is drugging them." The state official who oversees foster care, Department of Social Services Director Will Lightbourne, concedes drugs are overused. No one doubts that foster children generally have greater mental health needs because of the trauma they have suffered, and the temptation for caregivers to fulfill those needs with drugs can be strong. In the short term, psychotropics can calm volatile moods and make aggressive children more docile. But there is substantial evidence of many of the drugs' dramatic side effects: rapid-onset obesity, diabetes and a lethargy so profound that foster kids describe dozing through school and much of their young lives. Long-term effects, particularly on children, have received little study, but for some psychotropics there is evidence of persistent tics, increased risk of suicide, even brain shrinkage. Despite the concerns, state officials have been slow to even reveal foster care prescribing patterns in California. This newspaper and its lawyers spent nine months negotiating with the Department of Health Care Services for data that is public under state and federal law, as long as individuals cannot be identified.


Sacramento Bee


Kern County mounts defense of oil train shipments
In Sacramento and the Bay Area, recent plans to run trains laden with crude oil through downtowns to coastal refineries have prompted fears and protests this summer. But, here in the southern San Joaquin Valley, where oil has served as economic lifeblood for more than a century, similar plans are getting mainly cheers. Projects planned for both locales involve bringing milelong trains daily into the state through high-hazard mountain passes, over rivers that feed farms and through the hearts of cities. Both likely will carry the now-infamous Bakken crude oil from North Dakota, which has been involved in several spectacular rail explosions. But while many in California view oil as unsustainable and undesirable, in Kern, oil is still king. South Valley leaders and oil industry representatives are quick to point out that almost all of California's 33 million cars and trucks still need gasoline, refined from oil, every day, much of it from Kern. The Kern County Board of Supervisors is expected to approve what should be the state's largest crude oil rail terminal in September. Another large crude-by-rail terminal is already under construction west of here, and will begin operating this fall. Together, the Alon USA refinery rail terminal in Bakersfield and the nearby Plains All American facility could receive three 100-car crude oil trains a day. That's considerably more oil than Valero Refining Co. proposes to ship by rail to its Benicia refinery in the Bay Area, a plan that would bring two 50-car oil trains through Sacramento every day starting next year. The environmental report for that project has generated more than a hundred written and oral comments from the public, many in support, but many against. In contrast, the environmental review for the Alon refinery project in Bakersfield prompted just 22 comments. Only two of them were from local residents challenging the project. Crude shipments by rail have dramatically increased through cities across the country in the last few years, prompted by new hydraulic fracking of cheaper oil in North Dakota and other states, where there are few pipelines to refineries. This increase has been accompanied by a call for greater safety measures. Responding to several recent high-profile derailments and explosions, including one that killed 47 residents of a Canadian town last year, federal officials are considering requiring stronger train tanker cars to carry crude oil, more sophisticated guidance technology on trains to reduce the chance of human error, and better training and equipment for emergency responders in case of an accident. California so far has hosted only a few all-oil trains. But state officials say California may be receiving up to 23 percent of its oil from other states by rail in the next few years, and they too are concerned about derailment, spill and fire risks.


Dan Morain
Despite environmental efforts, billionaire faces Martin's Beach access fight


Billionaires do like coastal property, and some of them don't much like to share...California's Constitution makes clear that no one owns beaches


As billionaires go, Vinod Khosla would seem to be an unlikely villain for environmentalists. He donated more than $1 million to help re-elect President Barack Obama; $2 million for a 2006 initiative that sought to tax oil; and $1 million to kill an oil industry proposition that tried to roll back Assembly Bill 32, the law that is forcing the state to reduce greenhouse gas emissions. Khosla Ventures' website describes its leader as "driven by the desire to make a positive impact through scaling new energy sources, achieving petroleum independence and promoting a pragmatic approach to the environment." The Sand Hill Road venture capital firm's portfolio includes EcoMotors, which is "redefining how the world is powered"; Climate Corp., which "aims to help farmers around the world protect and improve their farming operations"; and LanzaTech, which "uses a novel biological approach to transform industrial carbon rich waste gases and residues into fuels and chemicals." Yes, the language is parody-worthy. Perhaps it inspired "Silicon Valley" sitcom writers whose fictional entrepreneurs scratch and claw to make fortunes, and earnestly promise to make the world a better place. Still, if Khosla thought his past work might have given him a pass, he definitely was mistaken. He finds himself being vilified by environmentalists who accuse him of locking them out of a stretch of San Mateo County coastline.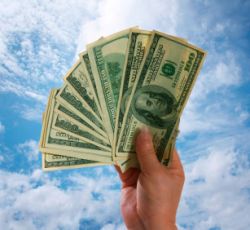 Los Angeles Times
Assembly bill could lower cost of residential solar in California
Californians who want to put solar panels on their roofs could benefit from a state bill headed to the governor's desk. The Legislature on Thursday passed the Solar Permitting Efficiency Act, which promises to streamline the solar permitting process throughout California. Industry officials say that could save each customer $1,000 or more on the cost of installing solar panels. Assemblyman Al Muratsuchi (D-Torrance) is the author of the bill, which requires cities and counties to adopt ordinances that will speed up the permitting and inspection process for residential rooftop solar energy systems. Muratsuchi was prompted to create the bill after a visit to Verengo Solar in Torrance last year, where company officials told him permitting processes in some cities and counties add delays to solar installation work. "They told me that it often takes 65 days to install solar panels on a person's home, of which 64 of those days are spent wading through the local bureaucracy to get the necessary permits and approvals," Muratsuchi said at a solar industry lobbying event this month at the state Capitol. Muratsuchi and solar industry officials say streamlining the processes throughout the state will reduce those delays, which can be costly. The bill also prohibits homeowner associations from passing restrictions that increase the cost of solar panel systems by more than $1,000. The California Solar Energy Industries Assn. said that while the price of solar has dropped since 2006 largely because efficiencies in manufacturing are bringing down the cost of hardware, expenses such as the costs related to permitting have remained stubborn. "Your typical home solar energy system has become practically cookie-cutter," Bernadette Del Chiaro, the association's executive director, said in a statement. "We're talking about the exact same product, design and installation, yet many building departments require Byzantine permits." Will Craven, a spokesman for SolarCity Corp. of San Mateo, said that while the solar panels being installed on rooftops throughout the state follow uniform standards, the codes that regulate them do not. He said more than 500 jurisdictions of California have their own processes and code interpretations. Craven said some cities, such as San Diego, have expedited processes that work well. A new online permitting process rolled out by the Los Angeles Department of Building and Safety recently is promising, he said. Ryan Wiser, a researcher at the Lawrence Berkeley National Laboratory, looked at the effect of local permitting procedures on residential rooftop solar installations. That research showed efficiency in permitting could reduce costs for consumers.



Jim Miller


GOP, Dems team up to help their rich corporate pals...
Tax perk bills abound in Legislature's final week
With California's finances firmly on the mend, the state's film industry, historic structure preservationists and others are pushing for hundreds of millions of dollars in new and extended tax breaks during the final days of the legislative session. The proposals would join a pair of potentially pricey tax breaks already approved by Gov. Jerry Brown in recent weeks to attract a strategic bomber production line to California. More big-ticket items could yet emerge before the Aug. 31 adjournment, including a package of incentives to woo electric carmaker Tesla to put a giant battery plant, and 6,500 jobs, in the Golden State. "We're struggling to create jobs in certain parts of the state," said state Sen. Ted Gaines, R-Roseville, the co-author of a possible Tesla incentive bill with Senate President Pro Tem Darrell Steinberg, D-Sacramento. "I'm not opposed to providing tax credits if we can see an investment being made by business." More than $50 billion in tax breaks are already on California's books, from $2.2 billion in income and corporate tax breaks for companies' research and development expenses to $48 million in sales-tax exemptions on farm equipment. But after tailing off during the recession, dozens of tax credit proposals have been introduced this session. Members of both parties carry the bills. The legislation is easier to pass, requiring only a majority vote instead of the two-thirds vote required of direct spending on a specific program. And unlike the zero-sum nature of the state budget process, when spending on one program is often seen as coming at the expense of another, revenue losses are spread across state government.


Los Angeles Times




Brutal LAPD officers left sick man to die


Police failed to heed pleas as man died
From the moment Los Angeles police handcuffed him, Jorge Azucena told officers he needed help. "I can't breathe, I can't breathe," he pleaded. "I have asthma, I have asthma." In the half-hour or so after his arrest late one night last September, Azucena said over and over that he was struggling for breath. Numerous LAPD officers and sergeants heard his pleas for medical attention but ignored them even as his condition visibly worsened. "You can breathe just fine," one sergeant told him. "You can talk, so you can breathe." Azucena could not walk or stand by the time officers brought him to a South Los Angeles police station for booking. So they carried him into a cell, leaving him lying face-down on the floor. He was soon unconscious. When paramedics arrived shortly after, Azucena's heart had stopped. The chilling account of how Azucena died is told in two reports made public this week. After a Times article last year on the circumstances surrounding Azucena's death, the reports offer new details into the man's desperate and futile attempts to convince officers his lungs were succumbing to what coroner's officials determined was most likely an asthma attack. Nearly a year after Azucena's death, LAPD officials have not yet determined whether any of the officers involved that night should be disciplined for failing to summon help and, in the case of some officers, for lying to investigators.


Orange County Register
Son of mayor called 'unsafe' as firefighter


Rookie Jeremy Broadwater has a criminal record and supervised cite problems on the job


The son of Garden Grove Mayor Bruce Broadwater was hired as a city firefighter despite a criminal record, and his work there subsequent to his October hiring has drawn severe reprimands from his superiors, documents show. Rookie firefighter Jeremy Broadwater's job performance has included potentially life-threatening mistakes on medical calls, according to internal department records obtained by the Register. Doubts about his abilities have resulted in him being removed from at least one fire call and have led a captain to call him "unsafe" and recommend his termination. The department's handling of Broadwater was
part of the reason the union firefighters cast a 51-0 vote of no confidence in Fire Chief David Barlag in June, and is one of the issues being examined in an ongoing independent audit of the department. Fire Chief David Barlag did not return repeated calls from the Register. Jeremy and Bruce Broadwater also did not respond to requests for comment. Multiple calls to City Manager Matthew Fertal resulted in two email responses that did not address the Broadwater hiring. He questioned whether Broadwater's colleagues are prejudiced against Broadwater, but did not elaborate. Jeremy Broadwater, 37, was one of 10 new hires in October, from a field of 500 applicants. Fellow firefighters and a citizen watchdog have complained about what they perceive as preferential treatment in hiring the mayor's son. Between 1996 and 2000, Jeremy Broadwater was arrested by Garden Grove police on 10 occasions and was convicted of misdemeanor assault, resisting arrest, public drunkenness and shoplifting, court and police record show. While misdemeanors don't automatically disqualify a candidate for firefighter, some familiar with typical fire department hiring practices say the highly competitive firefighter job field makes it unlikely an applicant with such a record would be hired.



Jim Miller


California tribal deal sailing toward ratification
A revamped casino compact between the Brown administration and a prominent San Diego County tribe seems headed for quick ratification after brief informational hearings this week and Assembly approval Friday morning. The renegotiated compact between the state and the Viejas Band of Kumeyaay Indians would replace a decade-old agreement between the tribe and then-Gov. Arnold Schwarzenegger. That pact, celebrated during a packed Memorial Auditorium signing ceremony in June 2004, allowed the tribe and four others to operate an unlimited number of slot machines in return for making revenue-sharing payments to the state. The renegotiated pact, announced last week, makes the revenue-sharing payment a percentage of casino earnings instead of a flat fee. "What you're doing is really creating a scenario here where the state of California will share with you in the good times and in the more difficult times we will share with you as well," state Sen. Lou Correa, D-Santa Ana, the chairman of the Senate Governmental Organization Committee, said Thursday during an informational hearing on the pact. The Viejas tribe's casino is among the largest in California. Tribal leaders approached the state about renegotiating the pact earlier this year, prompting a state audit that confirmed the tribe's financial difficulties, Brown's senior adviser for tribal negotiations Joginder Dhillon told the Senate committee. Tribal chairman Anthony Pico said casino revenue has helped improve the lives of tribal members. "Now we just want the government to let free enterprise roll," he told the panel.


Los Angeles Times


Who benefits most from Obamacare/Covered California? Insurance companies, certainly not you


Covered California officials, insurance chief clash over Prop. 45
California's Obamacare exchange and the state insurance commissioner are on a collision course over Proposition 45, a popular ballot measure aimed at reining in health insurance rates. Covered California officials lashed out at the statewide ballot initiative this week and warned that it could be disastrous to the state's implementation of the federal healthcare law. In November, voters will decide whether to give Insurance Commissioner Dave Jones veto power over rate increases for about 6 million Californians who have individual and small-business policies. Without this authority, Jones says, consumers will keep being subjected to excessive rate hikes and Obamacare won't be affordable. Until now, the state-run exchange had largely avoided a public clash over Proposition 45 with Jones, a Democrat who supports the health law. That restraint disappeared at an exchange board meeting Thursday, and officials there will take up a vote next month to formally oppose it. These moves thrust Covered California into the middle of what's expected to be a highly contentious and costly campaign. Anthem Blue Cross, Kaiser Permanente and other companies have already contributed more than $37 million to defeat the measure. Insurers argue that the initiative is unnecessary because the Affordable Care Act already imposes new rules to protect consumers. The ballot fight starts with broad support for Proposition 45. A Field Poll released this week found 69% of California voters favored the proposition. That support may wane once ads attacking the measure ramp up.


Los Angeles Times
Top L.A. Unified officials worked with Apple/Pearson before iPad deal...but apparently that's not a problem
Senior Los Angeles school district officials, including Supt. John Deasy, had a close working relationship with Apple and Pearson executives before these companies won the key contract for a $1-billion effort to provide computers to every student in the nation's second-largest school system, records released by the L.A. school district show. The first deal, approved in June 2013 by the Board of Education, was intended as the initial step in a speedy districtwide expansion. Under it, all students, teachers and principals were to receive iPads from Apple that would be loaded with curriculum developed by Pearson. A year later, after pressure from critics and problems with the roll out, the timetable for the project was extended; other curricula and other devices also are being tried out at schools. Deasy recused himself from the initial bidding process because he owned Apple stock, but the records indicate that he and other district officials had developed ties with the potential to benefit the firms. The Los Angeles County district attorney's office has reviewed a report by the district's inspector general and found that there was no criminal wrongdoing in the bidding process. No evidence has emerged from the records that Deasy tried to steer the results once the process began. But in the period leading up to the bidding, the district and corporate executives collaborated closely.


Sacramento Bee




"Loving my Latino Caucus boys"


Drunk driving arrest reveals danger of Tweeting while elected
A photo of lawmakers partying on a Capitol balcony Thursday night took on added significance Friday as news broke that one of them was arrested hours later on suspicion of drunken driving. The California Highway Patrol arrested Sen. Ben Hueso, D-San Diego, shortly after 2:30 a.m. after officers said they saw him drive a state-issued car the wrong way down a one-way street near the Capitol. Around 11 p.m., Assemblywoman Lorena Gonzalez, also a Democrat from San Diego, had posted a picture on Twitter of Hueso, his shirt partially untucked, and four other Democratic lawmakers. Framed by the white columns of the Capitol, they all had drinks in hand. "Loving my Latino Caucus boys," Gonzalez wrote in a post accompanying the picture. It wasn't the first time legislators knocked back a few drinks on the Assembly balcony that faces L Street. It probably won't be the last. But the picture illustrating the party atmosphere that can occur at the Capitol pointed to political perils in an age of social media. For as the legislators reveled, the world watched. And screen-grabbed.
Sacramento Bee
Bee wins legal battle for names of UC Davis officers in pepper spray incident
After more than two years of legal battles, The Sacramento Bee has prevailed in a court fight to force the release of the names of police officers involved in the November 2011 pepper spray incident on the University of California, Davis, campus. The Bee and the Los Angeles Times sued in May 2012 to have the names released, and the case came to a close late Wednesday, when the California Supreme Court dismissed an appeal by the police officers' union seeking to stop release of the names. UC officials released the officers' names late Thursday after giving the Federated University Police Officers Association time to notify the officers. The issue stems from the fallout of the pepper-spraying of students during a peaceful protest on campus that raised international outrage. To deal with the outcry, UC officials asked for a full, independent report on the incident to be compiled by a task force headed by former state Supreme Court Justice Cruz Reynoso.



Orange County Register


Orange County cops arming against citizens


Missouri protests bring attention to military equipment used by local authorities


Two Orange County members of Congress want to revisit a program providing free surplus military gear to local law-enforcement – a program attracting scrutiny after police used military-type tactics and equipment in Ferguson, Mo. Orange County agencies have received 359 assault rifles, 257 pieces of body armor, two armored vehicles and one helicopter through the free Department of Defense program, according to a database analysis by The New York Times. This database doesn't tell the entire story, as law enforcement agencies in the county have received at least five BearCat armored vehicles through $1.75 million in federal grants, including money from the Department of Homeland Security. Concerns persist nonetheless, and have flared with renewed vigor after the Ferguson incidents in the wake of a police killing of an unarmed man. Rep. Loretta Sanchez, D-Santa Ana, has said she would support better oversight of the free program. Sen. Carl Levin, D-Mich., is chairman of the Senate Armed Services Committee and has said his committee will review whether the surplus equipment is being used as intended.


Daily News


'Drone-Free LAPD' demanded by activists


"LAPD has a long history of lies, brutality and violence against communities"


"Drone-Free LAPD" and "No Drones in L.A.," a group of about two dozen community activists Thursday called on Mayor Eric Garcetti and the Los Angeles Police Department to reject the donation of two drones to the city. "The LAPD was given these as a gift from Seattle some months ago, and we want to voice our opposition to them," said Hamid Khan, organizer of Stop LAPD Spying, one of several groups that demonstrated on the steps of City Hall. Khan released a letter he sent to the mayor asking him to reject the offer of the drones because of what he called the department's history of spying on individuals. "LAPD has a long history of lies, brutality and violence against communities," Khan said. "We should not be further militarizing the Police Department." The two hovercrafts — called Draganflyer X6s — are currently at a secure location in the custody of the federal government until the LAPD develops a policy on how they would be used and if it even wants the drones. The Seattle Police Department, which purchased the crafts in 2012 through an $82,000 grant, decided to hand off the drones after residents there rallied against the infringement of their privacy rights. Khan said his group and others remain concerned with "mission creep," where the drones would start out being used for one purpose and then expand into unapproved use. "Adding drone surveillance technology to the arsenal of surveillance equipment already in operation by the LAPD will exacerbate the flagrant violation of privacy rights of Angelenos," Khan said.


San Francisco Chronicle


State to appeal ruling on constitutionality of death penalty
California will appeal a federal judge's ruling that declared the state's death penalty unconstitutional, Attorney General Kamala Harris said Thursday, arguing that the ruling would actually reduce the rights of capital defendants in order to speed up executions. In his decision July 16, U.S. District Judge Cormac Carney said delays of 25 years or more in deciding appeals and carrying out occasional executions in California have created a capricious and irrational system that serves no legitimate purpose. He said the "dysfunctional administration of California's death penalty system" - with delays of many years in appointing lawyers and awaiting court rulings - "has resulted in the arbitrary selection of a small handful of individuals for execution." For most of the 748 condemned prisoners, a death sentence actually means "life in prison, with the remote possibility of death," said Carney, an appointee of President George W. Bush. California, with the nation's largest Death Row, has not held an execution since 2006, when a federal judge found multiple flaws in the state's lethal-injection procedures.



Los Angeles Times


Tempers flare in state Senate over flurry of hostile amendments
Tempers flared in the state Senate on Thursday over a series of hostile amendments proposed by Republicans, including one on the hot-button issue of immigration. The Senate approved a bill that would expand the number of immigrants in the country illegally who would get in-state tuition at state universities. The action took place after some Senate Republicans tried unsuccessfully to pass a hostile amendment that would also have extended in-state tuition to U.S. military personnel who were stationed in California for more than a year before their discharge and who are using "G.I. Bill" education benefits to attend college. Sen. Joel Anderson (R-San Diego) said the tabling of his amendments sent a bad message. The state will provide benefits to people in the country illegally, he said, "But if they volunteer to serve in our military we're not going to allow them to have in-state tuition. That's wrong." Senate President Pro Tem Darrell Steinberg (D-Sacramento) said Anderson's issue is a "compelling" one to put through the normal legislative process. But he objected to multiple Republican attempts to put hostile amendments on bills that have gone through the normal process, saying it is "disruptive of the work of the house." Republicans had also tried a hostile amendment Thursday on the state's cap-and-trade program. "We don't entertain hostile amendments on the floor," Steinberg warned.



Mercury News


Martins Beach access bill headed to governor
Legislation that could mean greater public access to Martins Beach in San Mateo County cleared its final legislative hurdle on Thursday and now awaits Gov. Jerry Brown's signature. The state Senate approved Senate Bill 968 over protests from Vinod Khosla, a Silicon Valley billionaire venture capitalist who co-founded Sun Microsystems. He owns the property around the beach and has fought, in the Capitol and in court, to block public access to Martins. Sen. Jerry Hill, D-San Mateo, initially sought legislation that would require the State Lands Commission to use eminent domain to seize a private road that connects to the beach, a favorite spot for surfers located a few miles south of Half Moon Bay. But after legislators were pressured by a lobbyist hired by Khosla, Hill amended the bill, which now instructs the commission to consider purchasing Martins Beach Road if it cannot reach an agreement with Khosla to voluntarily open access to the coastline adjacent to his sprawling property. "The purpose of this bill is to have a conversation about beach access," Hill said. "I'm pleased that the Legislature agrees that California's beaches should be open to the public." Last week, the bill won approval from the Assembly Appropriations Committee, and earlier this week the full Assembly gave the measure its blessing.


Tammerlin Drummond
Ferguson deja-vu for Oakland
We need to keep the focus on Michael Brown -- not the sideshow
A white police officer shoots and kills a young unarmed African-American man. Angry protesters fill the streets. By day, the crowds demanding justice are peaceful. Once the skies darken, violence breaks out. People whose anger has nothing to do with the killing use the occasion as an opportunity to unleash their own pent-up rage. They throw rocks, bottles of urine and feces at the police. Opportunists bust store windows and loot. An already tense situation escalates -- endangering more lives. The media coverage focuses on the rioting, which pulls focus from the victim and the ongoing larger issue of police brutality against African-Americans. Watching the disturbing images coming out of Ferguson, Missouri, I had a sense of déjà vu. Five years ago, it was Oakland in the national spotlight after the killing of an unarmed black man by a white police officer. BART police responding to a fight on a train detained Oscar Grant, 22, and a group of his friends on the Fruitvale station platform. While the officers were attempting to restrain Grant, BART officer Johannes Mehserle shot Grant in the back. Several passengers recorded the act on their cell phones. The videos were broadcast and rebroadcast on television and the Internet created outrage not just in Oakland but around the world. Hundreds of people took to the streets to demand that Mehserle be charged in the killing. Those peaceful demonstrations deteriorated into a free-for-all of looting, burning and vandalizing of downtown businesses. Police in riot gear were deployed. For two weeks after Grant's killing Oakland was sitting atop a powder keg. The tension and sometimes-violent protests continued after Mehserle was charged with murder and through the pretrial hearings. In July 2010 Mehserle was sentenced to two years in state prison for involuntary manslaughter -- a lenient sentence that angered many people. After the verdict, there were protests in Oakland that started out peacefully. But again, at night violence erupted. The challenge in Ferguson as it was in Oakland is: How do you prevent one group from wreaking havoc, while preserving the right of every citizen to practice nonviolent civil disobedience?


Daily News




"We'd like to see attempted murder"


CHP forwards videotaped freeway beating case to district attorney
A California Highway patrolman seen on videotape pummeling a homeless woman along a Los Angeles freeway may face serious criminal charges, the CHP announced Wednesday. Officer Daniel Andrew, who had worked desk duty since the beating of Marlene Pinnock on July 1 went viral, has now been sent home on paid administrative leave. "The California Highway Patrol has forwarded the results of a criminal investigation to the Los Angeles County District Attorney's Office outlining potentially serious charges for the officer involved," said the CHP Southern Division, based in Glendale, in a statement. The CHP didn't specify what it may have recommended to prosecutors, or any possible charges. "I can confirm the CHP has turned over its investigation in the Marlene Pinnock case," said Jane Robison, a spokeswoman for the DA. "It's under review. It's our only comment." The July 1 video ignited a firestorm of protest, as well as a civil rights lawsuit. The cellphone video shot by a passing driver on Interstate 10 near La Brea Avenue shows Officer Andrew straddling 51-year-old Marlene Pinnock, throwing punch after punch to her head. Her attorney, Caree Harper, said Wednesday said the suspension of the CHP officer and possible charges by District Attorney Jackie Lacey were long overdue.


Washington Post


School cops in L.A. side with NRA - But are they really arming themselves against us?


In Compton, school police can use semiautomatic weapons
It's a place that's been associated with gunfire at least since the release of N.W.A.'s "Straight Outta Compton" in 1988: Compton, Calif., a city of 100,000 south of downtown Los Angeles, and a site of 1992 riots following the Rodney King verdict. Now, California public radio station KPCC reports some school police in Compton will be permitted to carry semiautomatic AR-15 rifles — the same kind of rifle used in a recent Oregon school shooting – in schools. The reason? School shootings, the school board said. According to a new school board policy, the weapons are to be used "in response to situations that clearly evidence a need or potential need for superior firepower to be used against armed suspects." And: "Only those situations where the circumstances at hand are beyond the capabilities of the standard patrol sidearms (e.g., Long distances, suspects utilizing body armor, and/ or high powered, high capacity weapons) should be considered." Police said the heavy firepower was necessary. "This is our objective — save lives, bottom line," said Compton Unified School District Police Chief William Wu. Though the National Rifle Association called for "a good guy with a gun" in every school after the Sandy Hook school shooting in 2012, Wu said not just any gun would do. Some in the community weren't enthusiastic. "The school police has been very notorious in the community and in reality has never had to shoot anyone before," said Francisco Orozco, a recent graduate and founder of the Compton Democratic Club, told KPCC. "So this escalation of weapons we feel is very unnecessary."


Sacramento Bee


Brown blasts CalPERS board for authorizing pay enhancement for pension purposes
A divided CalPERS board approved a regulation Wednesday that will allow nearly 100 different types of supplemental pay to count toward pension calculations for state and local government employees. The 7-5 vote drew a swift rebuke from Gov. Jerry Brown, who signed pension overhaul legislation in 2012 that, in part, attempted to crack down on pension spiking. Specifically, Brown objected to CalPERS' allowing pension calculations to include "temporary upgrade pay" for workers who briefly fill a higher-paying position to count toward retirement. "Today CalPERS got it wrong," Brown said in a statement released shortly after the board's action. "This vote undermines the pension reforms enacted just two years ago. I've asked my staff to determine what actions can be taken to protect the integrity of the Public Employees' Pension Reform Act." That law required pension calculations based on "the normal monthly rate of pay or base pay" of employees who become retirement system members on Jan. 1, 2013, and later. It also disallowed "ad hoc" payments included in retirement benefit calculations, a key provision intended to thwart pension spiking. Employees already in the system weren't affected by the law and, if their employers agree, can count everything from streetlight-changing duty premiums to reimbursements paid for maintaining job-required licenses. The board's Wednesday action interprets the law as recognizing temporary upgrade pay and 98 other supplemental pays for pension purposes for those hired since the beginning of 2013.


Mercury News
Plastic bag ban opponents up the ante in Sacramento
Lobbyists have launched a frenzied eleventh-hour effort to kill a bill that would make California the first state to outlaw flimsy plastic grocery bags, delaying a key vote and setting up one of the fiercest legislative battles of the year. Last week, the bill seemed in the bag after it cleared a tough committee vote. But in recent days, industry lobbyists who have squashed more than a dozen other proposed bag bans over the past few years have renewed their effort by targeting moderate Democrats. "We're going to do everything in our power to educate legislators on the facts," said Mark Daniels, a senior vice president at Hilex Poly, an East Coast company that is the largest producer of single-use plastic grocery bags in North America. Opponents led by the company have spent more than half a million dollars in lobbying fees and campaign donations, painting the proposal as a job killer. Supporters say a statewide bag ban is needed to wipe out a particularly noxious form of litter that kills marine life in the Pacific Ocean and costs Californians $25 million a year to collect and bury. The latest lobbying push helped stall an Assembly floor vote on the bill that had been scheduled for Wednesday. Three of the Assembly members being courted by the industry to vote no on the bill -- Henry Perea, D-Fresno; Susan Talamantes Eggman, D-Stockton; and Adam Gray, D-Merced -- received campaign contributions from Hilex Poly in 2013.


Sacramento Bee


Voters not inclined to continue letting insurers jam them on rates
Strong support for California health insurance rate-regulation measure
A California initiative on the fall ballot requiring that health insurance rate changes be approved by the elected insurance commissioner is receiving strong support from voters statewide. Nearly 70 percent of registered voters back Proposition 45, while 16 percent say they would oppose it and 15 percent remain undecided ahead of the Nov. 4 election. Support came from 75 percent of Democrats, 73 percent of independents and 58 percent of Republicans. Meanwhile, a separate initiative mandating random drug testing of doctors and quadrupling the state's $250,000 limit on medical malpractice awards was out ahead by a smaller majority. Proposition 46, which also would compel doctors to consult a state drug history database before issuing certain prescriptions, is supported by 58 percent, opposed by 30 percent and has 12 percent undecided. The survey comes ahead of what are expected to be two of the most expensive and hard-fought statewide campaigns of the election cycle. Proponents of the measures include the politically influential trial attorneys and consumer groups who argue more must be done to prevent steep health insurance rate increases and to deter negligence by making doctors accountable for their medical errors.


Los Angeles Times




Cops gun down mentally ill man, then stonewall family, public


LAPD chief faces tense crowd over shooting of mentally ill man
The atmosphere in a South Los Angeles church was at times tense Tuesday night as residents and activists peppered Los Angeles police officials with questions about two officers' fatal shooting of a mentally ill man. Pictures of Ezell Ford dotted the Paradise Baptist Church, where a crowd of more than 200 people often shouted and interrupted Police Chief Charlie Beck as he tried to address concerns surrounding the investigation into Ford's death. Conflicting accounts about Ford's death have emerged. An LAPD statement, citing a preliminary investigation, said Ford tackled one of two gang officers who approached him on West 65th Street and reached for the officer's gun, prompting both officers to open fire. But a friend of Ford's family told The Times that she witnessed part of the incident and saw no struggle between the officers and Ford. Earl Ofari Hutchinson, a civil rights advocate who met with top LAPD officials last week to discuss the shooting, said that releasing the officers' names is an essential part of being transparent. "We want to know if there's a prior history of complaints or misconduct, if this officer has been written up, if this officer has been disciplined," said Hutchinson, president of the Los Angeles Urban Policy Roundtable. "You then determine if this is truly an isolated event, unfortunate and tragic, or if there may be a history for one or more of the officers involved." The California Supreme Court recently ruled that police departments must generally provide the names of officers involved in shootings, unless they can demonstrate there are credible threats to their safety. Police have also placed a security hold on Ford's autopsy so that coroner's officials will not publicly release information about the procedure. Beck defended that decision Tuesday, saying that details of Ford's wounds could "taint" potential witness statements. Beck told reporters that the investigation would be completed "in an accelerated manner," but he acknowledged that investigators were still trying to find witnesses to the shooting. "We certainly don't have as many as we would like," he said. An attorney for Ford's family said police have told them only that the investigation is ongoing. Steven A. Lerman said his clients are arranging for an independent autopsy, citing concerns that the LAPD will not conduct an open investigation.


Los Angeles Times
Anthem Blue Cross sued again over narrow-network health plans
Health insurance giant Anthem Blue Cross faces another lawsuit over switching consumers to narrow-network health plans — with limited selections of doctors — during the rollout of Obamacare. These types of complaints have already sparked an ongoing investigation by California regulators and other lawsuits seeking class-action status against Anthem and rival Blue Shield of California. A group of 33 Anthem customers filed suit Tuesday in Los Angeles County Superior Court against the health insurer, which is a unit of WellPoint Inc. Anthem is California's largest for-profit health insurer and had the biggest enrollment this year in individual policies in the Covered California exchange. In the latest suit, Anthem members accuse the company of misrepresenting the size of its physician networks and the insurance benefits provided in new plans offered under the Affordable Care Act. Compounding the problem, the plaintiffs say, the company gave misleading or incorrect information, both last fall and this year, about the medical providers participating in these new plans.


Los Angeles Times


Students learn about police brutality first hand...in school


L.A. Unified school police to stop citing students for minor offenses
Michael Davis experienced firsthand the negative effects of campus discipline when he received a police citation for tardiness in middle school and later was removed from class for failing to wear the school uniform at Manual Arts High in South Los Angeles. After years of fighting for change, Michael and others Tuesday celebrated the unveiling of a groundbreaking move by Los Angeles Unified school police to stop giving citations for fighting, petty theft and other minor offenses. Students instead will be referred to counseling and other programs. "So often students are just thrown to the cops and put in handcuffs without getting to the root of their problems," said Michael, a 17-year-old senior. "This new policy is such an accomplishment and will definitely make a difference." The decisive step back from punitive law enforcement actions reflects growing research that handling minor offenses with police actions does not necessarily make campuses safer, but often push struggling students to drop out and get in more serious trouble with the law. The sweeping changes in the nation's second-largest school system come after years of pressure from community groups and intensified monitoring by the federal government over discriminatory school discipline practices.


Los Angeles Times
The Secret Police: Inspector general calls security cameras at LAPD stations 'inadequate'
Security cameras at Los Angeles police stations are inadequate, with many offering only partial or no view of holding cells or other key areas -- shortcomings illustrated by the cameras' failure to completely capture a gunman's April rampage inside the West Traffic Bureau, according to an inspector general's report released Monday. Inspector Gen. Alex Bustamante will present the report to the Police Commission on Tuesday. In it, he paints a picture of a department whose security cameras inside its 21 stations are poorly maintained, with many not working at all. The report on the station cameras comes as questions are being raised about the slow pace of getting dashboard cameras into LAPD cruisers. Cars in only one of the LAPD's four bureaus have the technology. There are no cameras in police cars used to patrol the neighborhood where Ezell Ford was shot and killed by police Aug. 11, a shooting that has prompted protests and calls for an outside investigation. But Bustamante wrote that even a shooting inside a station was not properly captured on camera. He wrote that the lack of video of a shooting inside the West Traffic Division lobby that left a gunman dead and an officer injured April 10 hampered an investigation into the incident. That incident and a failure to capture an inmate's medical emergency inside a Southwest station cell prompted Bustamante to audit the department's cameras. The inmate later died. Station cameras are not routinely inspected to ensure they are working, Bustamante's report states, and officers often discover that the cameras are down only when video footage is requested. Bustamante noted that not only are the station cameras inadequately placed and maintained, but no clear policies govern their operation. The camera systems have little security, and many stations fail to restrict access to operator workstations and video archives, the report states. Log-in and password information are easily accessible. The inspector general is calling for cameras to be placed in any area where detainees are processed, such as booking stalls and holding cells.


Steven Greenhut


Your silence may be admission of guilt
Those "Miranda" warnings that police read to suspects following an arrest are, as a California Supreme Court justice recently acknowledged in a dissenting opinion, a ubiquitous part of American culture thanks to TV crime dramas and cop shows. "You have the right to remain silent. Anything you say can and will be used against you in a court of law." But following the California high court's 4-3 ruling in a vehicular manslaughter case last Thursday, perhaps the Miranda wording ought to change given that anything you previously "didn't say" could be used against you, as well. In People v. Tom, California's Supreme Court justices upheld the prosecution of a man based on the district attorney's argument that the defendant's silence was evidence of guilt. The cop shows make these matters seem simple. A person is arrested. The officer reads the suspect the Miranda wording. Suspects can then clam up and wait for an attorney. In real life, though, these matters can become more complicated and legalistic. Last week's decision stems from a horrific 2007 car accident in Redwood City, south of San Francisco. Richard Tom broadsided Loraine Wong's car at a high speed, killing her 8-year old-daughter and seriously injuring her 10-year-old daughter. Tom was convicted of gross vehicular manslaughter. The jury acquitted him on charges that he was driving while intoxicated. A key element of the gross-negligence charges — the allegation that Tom behaved without regard for the well-being of others — was that he never asked police officers about the condition of Wong and her children. "Do you know how many officers that he had contact with that evening?" asked the district attorney. "Not a single one said that, hey, the defendant asked me how those people were doing. Why is that? Because he knew he had done a very, very, very bad thing, and he was scared. He was scared or — either too drunk to care."



Los Angeles Times


California lawmakers approve ethics bills in response to scandals


Eyewash reforms to little to improve ethics


The state Assembly on Monday approved a measure that would lower the gift limit to elected officials from $440 to $200 and prohibit them from accepting free entry to professional sports and entertainment events, golf tournaments, spa treatments and amusement parks. The measure by Sen. Kevin de Leon (D-Los Angeles) is in response to a series of scandals that tarnished the Legislature's image, including criminal charges filed against three Democratic state senators. The bill "seeks to bolster the public's confidence in California elected officials," Assemblywoman Cristina Garcia (D-Bell Gardens) told her colleagues before they voted 66 to 0 to approve SB 1443. It now goes back to the Senate for approval of minor amendments. Two other measures addressing government misconduct were given final legislative approval Monday and sent to the governor. One targets situations in which politicians and law enforcement officials have issued honorary badges to supporters only to have the holder flash them in a way that implies they are a law enforcement official. Sen. Joel Anderson (R-San Diego) introduced SB 702, which increases the fine for impersonating a law enforcement officer from $1,000 to $2,000 and requires agencies to seize badges from those who abuse them. "They wouldn't be able to parade it around and misuse it," Anderson told his colleagues. The Assembly approved a measure banning school district administrators from raising campaign funds for school board members who oversee them. The bill, AB 1431, by Assemblywoman Lorena Gonzalez (D-San Diego) passed 56 to 17 and now heads to the governor's desk.
Sacramento Bee


Legislators take a walk rather then expand campaign disclosure
In the legislative session just ended, state lawmakers gave speeches and cast votes intended to show they are on the side of good and open government. They did, in fact, approve some noteworthy restrictions on how they do business. But they took a collective walk on one of the most far-reaching measures of the year, Senate Bill 52. SB 52 by Sen. Mark Leno, D-San Francisco, sought to help voters understand who is behind campaigns for and against ballot measures by requiring that the identities of the donors be listed clearly on radio and television commercials. The bill, sponsored by the California Clean Money Campaign, sought to require disclosure of the first few donors to a measure. It would apply to the left and right, corporate and labor. Tobacco giant Philip Morris, oil magnates Charles and David Koch, San Francisco billionaire-environmentalist Tom Steyer, Service Employees International Union and California Teachers Association all would be identified. Many opponents had unsheathed their knives ready to kill the bill. Corporate donors disliked the disclosure requirement, perhaps not surprisingly. But union lobbyists and attorneys contended the bill would have imposed untenable burdens on labor donors, and drove the final spike into the bill. Politicians and donors will find ways around the rules, if they are so inclined. But they made some gestures by approving the legislation. For that, they deserve credit. In 2015, however, they need to return to the issue of disclosure, the one reform that actually serves its function by informing the public.



Dan Walters


'California Comeback' hasn't helped everyone
As Gov. Jerry Brown runs for re-election, he has adopted "California Comeback" – voiced during his State of the State address in January – as his informal slogan. Not surprisingly, therefore, Brown's Employment Development Department issued a report last week, keyed to Labor Day, crowing that California has recovered – numerically – all of the 1.3 million jobs it lost during the recession. "California is helping lead the nation in solid job growth, which has enabled us to put the recession behind us," said EDD Director Patrick W. Henning Jr. A day later, the left-leaning California Budget Project released its annual Labor Day report and didn't buy into the everything-is-rosy scenario painted by the governor and his minions.



Dan Morain


A McDavid and Goliath story
Senate Bill 610 would not have gotten out of the Assembly without support from Assemblyman Scott Wilk, a Santa Clarita Republican, the only Republican who voted for it. "It is big business, it's big labor, and it's big government around here," Wilk told me. "No one represents the little guy. We don't take into account the guy who makes the economy run." Wilk took a position contrary to franchise corporations even though he had taken $3,500 in campaign donations from McDonald's earlier this year. He told me he "heard whispers" that he was "in trouble" as a result of the vote. "Whatever," he said. "I'm not here to represent K Street. I'm here to represent my constituents."


Aubry Stone


Don't shut out black residents from clean energy revolution
I'm very troubled by the obvious slight the renewable energy industry – in particular solar – is giving African Americans in Southern California and around the state. Like everyone else, the African American community needs to be involved in the clean energy revolution. Sadly, we are not. Current public policies serve as a barrier to entry for African Americans to take advantage of these green energy sources.


Steven Greenhut
Dreyfuss asks, What about civics classes?
In the 1991 comedy "What About Bob?," Dr. Leo Marvin – an egotistical psychotherapist played by Richard Dreyfuss – scans his bookshelves for just the right book to recommend to a patient. He plucks a copy of his own work, called "Baby Steps," which is no surprise given that his shelves are filled with copies of the same book. After I published my first book, I tried the same thing ("Hmm, here's a must-read book …") but no one ever got the movie-based joke. Nevertheless, I always found the title of Marvin's fictional book appropriate for all things political. At best, we can change the world one tiny step at a time. Last week, Dreyfuss, an Encinitas resident, was honored on the California Senate floor for his work promoting civics education in public schools. He pins many of the country's ills on the public's lack of understanding about the founding principles of our nation. His effort to revive such training is his small step to improve things. Dreyfuss, whose politics tilt left, was presented a resolution from Sen. Mark Wyland, a Solana Beach Republican, whose politics tilt right. Resolutions are symbolic, but both men are onto something of substance here.



Dan Walters


Hueso's arrest continues long history of Legislature and booze
The arrest of Ben Hueso, a Democratic state senator from San Diego, on suspicion of drunken driving very early one morning was not a particularly unusual event. Every year or two, one of the Legislature's 120 members is nailed for tipsy driving, usually in the vicinity of the Capitol. That's roughly in line with California's overall rate of about 172,000 drunken driving arrests among the state's 24.6 million licensed drivers each year. And in a way, it's surprising that the number isn't higher. The Legislature's history has always been intertwined with liquor.



Dan Walters


Legislature turns to special interest battles in final week
As the 2012-14 biennial legislative session entered its final week Monday, it was evident – with very few exceptions – that big public policy issues have given way to conflicts among moneyed interests. California will not rise or fall on whether some milk prices are deregulated or Uber and other ride-sharing companies are regulated; whether plastic grocery bags are banned; whether employers must offer paid sick leave to workers; or whether the movie industry gets a $400 million tax subsidy to film in California. However, the fate of those measures, as well as many others, have multimillion-dollar – and perhaps multibillion-dollar – consequences for their "stakeholders," which is why they are spending lots of money in hopes of influencing the final votes this week. Not surprisingly, therefore, legislators and legislative candidates have scheduled numerous fundraising events this week – although senators are banned by a new rule from raising funds during the final month of the session. Campaign contributions, though, are only one aspect of the elaborate steps stakeholders in pending bills are taking to maximize their chances of winning.



Dan Walters


Drought leads California to rethink water management
On average, rain and snow storms drop about 200 million acre-feet of water on California each year – 65 trillion gallons of the life-giving liquid. Nearly two-thirds of it either evaporates, sinks into the ground or is absorbed by trees and other plants while the remainder, 70-plus million acre-feet, finds its way into rivers flowing either to the Pacific Ocean or several inland "sinks." Californians divert more than half of that runoff to drink, irrigate farms, water lawns, brush teeth, remove bodily dirt and myriad other uses. Agriculture accounts for about three-quarters of the human diversions. When you include millions of acre-feet of water pumped from underground aquifers each year, you have California's water supply, and were we able to count on that 65 trillion gallons of precipitation each year, we wouldn't have a water problem. However, we can't, and as we deal with the third year of severe drought and consider the potential effects of climate change, we are beginning to rethink how we manage water in terms of both supply and reliability.



Mercury News


California over-drugs --and fails -- foster youth
Will Lightbourne, head of California's Department of Social Services, says there's no simple way to end the pattern of thousands of foster children spending much of their youth drugged into malleability -- the horror eloquently revealed by reporter Karen de Sá on Sunday's Page One. He says it has to be part of the holistic rethinking of the entire foster care system that's under way, giving doctors better options than prescribing psychotropic drug upon psychotropic drug to control children who act out. Really? Really? If this isn't a crisis, then what is? The abusive use of powerful medications on kids with formative brains cries out for action. Each child who grows up scarred by this is a human tragedy and, in many cases, a lifetime burden on society. Massive drugging of California's foster children is not a problem that can wait. The state needs to act now.



Steven Greenhut




Cha-ching! Pay and perks flowing like cheap beer in Sacramento


CalPERS sparks pension-spiking bonanza
After reading new state rules that detail 99 categories of "special pay" that can be used to spike a public employee's pension, I was tempted to ask my editor for "special deadline pay" for filing columns on time. Maybe that boost could also lead to a higher pension calculation. Then again, like most private-sector workers, I don't receive a pension. So never mind. Pardon my facetiousness, but the decision by the California Public Employees' Retirement System to engage this week in a pension-spiking extravaganza is infuriatingly brazen, even for Sacramento. It undermines the governor's pension-reform law, although Jerry Brown's objections to the CalPERS action seem lukewarm.



Sacramento Bee


CalPERS sweeps away Brown's 'sweeping reform'
By a 7-5 vote, the CalPERS board Wednesday watered down the Public Employee Pension Reform Act of 2012, a law that Brown had called a "sweeping bipartisan pension reform." Much of the law remains intact. But CalPERS' action also could lead to more pension spiking. The vote also made clear a truism about legislation: Entities that interpret the laws have final say about how sweeping any reform might be.



Dan Walters


Pension fatteners reveal some strange public work rules
Two years ago, Gov. Jerry Brown and the Legislature agreed to a mild reform of public employee pensions aimed, they said, at reducing manipulation of the system and reducing long-term costs. Among other things, the reform legislation sought to reduce "spiking" of pensions by restricting their calculation to regular pay. This week, the California Public Employees' Retirement System, whose board is dominated by union representatives and union-friendly politicians, revealed a very generous interpretation of that provision.



Sacramento Bee


Davis Police Department's armored truck drives a wedge between community and policing
Don't call the military surplus armored vehicle that the Davis Police Department brought home earlier this month a tank. Sure, it has a gun turret, but it is a Mine-Resistant, Ambush-Protected vehicle. That distinction means little to people alarmed that a mammoth sand-colored battle machine that appears to have come straight from Fallujah recently arrived in the leafy liberal town of Davis. What on earth could police need with an armored vehicle here?



Steven Greenhut


Are superintendents closing loophole or stopping competition?
When the Legislature isn't trying to solve outside problems — e.g., reversing climate change or calling for the Washington Redskins to change names — it often meddles in local affairs by passing bills that target specific situations in a legislator's district.



Dan Walters


Prison population drops, but local jails become overcrowded
Under heavy pressure from federal courts to relieve prison overcrowding, but unwilling – for political reasons – to directly release inmates, Gov. Jerry Brown and the Legislature devised realignment. From Brown's standpoint, it's worked brilliantly. Capitol politicians must acknowledge realignment's real-world impact and address chaos in local jails that forces jailers to decide who goes and who stays.



Dan Walters


Sneakiness abounds in final days of legislative session
When schoolchildren visit the Capitol, they often receive sheets of paper purporting to describe how a legislative bill becomes law. The final days of any biennial session are a case study in what really happens, or doesn't happen, and bear little relationship to that sheet of paper. Apologists for the system say that it's the only way important work can be done, that if bills must go through hearings, waiting periods and other procedures it will give opponents too much time to react. Well, yes. That's called representative democracy.



Los Angeles Times


Ferguson, Mo., and L.A.: Two police shootings, one common thread
Even if it turns out that policy and procedure were scrupulously followed in the Ford shooting, it is hard to believe that police cannot refine their encounters with unarmed citizens to avoid the use of deadly force — and to avoid reopening wounds that have barely begun to heal here and remain raw elsewhere.



Dan Walters


State Supreme Court got it right in knocking advisory measure off ballot
The state Supreme Court – or at least five of its members – got it right by declaring that an advisory measure on campaign finance placed on the Nov. 4 ballot by the Legislature is legally suspect and should be removed.



Steven Greenhut


Last-moment bond won't fix water issue
"You know why there are so many whitefish in the Yellowstone River?" asked Montana-based landscape artist Russell Chatham, in his 1978 book. "Because the Fish and Game people have never done anything to help them." I keep that quotation in mind whenever the government promises to solve a problem, especially a big one that promises to tame nature.



Tammerlin Drummond


Time to fix California's whack crack laws
In California, if you are convicted of possessing 14.25 grams of crack cocaine for sale, you are not eligible for probation. Yet if you get busted with the exact same amount of powder cocaine, you are.



Dan Walters


New water bond may be close, but it's not fully cooked yet
Chances are that sometime Wednesday the Legislature will place a new water bond issue on the Nov. 4 ballot. But it's not certain, because as of late Tuesday, not all Democratic legislators had signed onto a $7.2 billion plan and it still lacked votes it needs from Republicans even if all Democrats were aboard.



Charles Lester


Martins Beach reflects Californians' choice to protect coastal access
Martins Beach owner Vinod Khosla has made a series of wild charges against the California Coastal Commission, including coercion and unfair treatment. Khosla purchased a property near Half Moon Bay that has had a long and obvious use by the public. He then closed the road historically used by the public to access the beach. But under the Coastal Act of 1976, closing the road requires a development permit, and Khosla's failure to apply for one is a violation of the law.



Los Angeles Times


Think requiring porn actors to use condoms has made their lives safer? Think again
Nearly two years ago, Los Angeles County voters passed Measure B, a controversial ballot proposal requiring adult film actors to use condoms when performing sex scenes. The law was presented to voters as a public health measure designed to prevent workers in the so-called porn capital of the world from contracting and spreading HIV and other sexually-transmitted diseases. But there's no evidence that the law has had its intended effect. Instead, many adult film production companies have moved their shoots outside of the county — and in some cases, out of the state or country. Others have stopped filing for county film permits and have reportedly continued to shoot without complying with the condom mandate. In all, the number of permits issued to adult films in L.A. County dropped 90% in 2013 after Measure B went into effect, and there is no indication that porn stars are any safer today than they were two years ago.



Los Angeles Times


California should catch up with the feds on cocaine prison sentencing
California, like the rest of the nation, is slowly rousing itself after a generation-long binge of harsh and unthinking criminal sentences, especially for nonviolent crimes such as drug possession and sale. There is also an emerging understanding of the interplay between the war on drugs, the tough-on-crime movement and race.



Dan Morain


Kamala Harris stays on message, which means she bobs and weaves
Attorney General Kamala Harris will not lose re-election in November, and shouldn't. She is an engaging speaker and an agile thinker. An ascending star and a Friend of Barack, she has ready access to all the big Democratic money people in Hollywood, Silicon Valley and nationally. Harris also can bob and weave with the very best.



Dan Walters


As clock ticks, chances for water bond fade
With just three weeks remaining in this year's legislative session and the official deadline for placing issues on the Nov. 4 ballot long since passed, one might think that the Capitol's politicians would be working night and day to write a new water bond. But if they are, it sure isn't noticeable.



Dan Walters


Legislature ducking debate on big fuel price hike
When the Legislature adjourns this month, it will likely leave Assembly Bill 69 still sitting in the Senate Rules Committee, thereby avoiding an election-year debate on whether California motorists should cough up billions of extra dollars when they buy gas. If the Air Resources Board has its way, that will occur in January. The money that refiners will be paying the state for automotive emissions will translate into higher costs for motorists already paying some of the nation's highest fuel prices.



CalNews.com


California's solar energy subsidy program has gone awry and needs to be completely overhauled
It's no secret to anyone that California wants to lead the world in renewable energy. It is an admirable goal. However like most things Sacramento legislators concoct, the unintended consequences often outweigh the merits of the original idea. California Solar Tax Credit program has become a shameful display of crony capitalism that has in all too many cases become the hallmark of Sacramento. (Editor's note: Been ripped-off by a solar installer? We want to hear your story! E-mail: editor@calnews.com.)



Steven Greenhut


Ventura ruling halts pension-reform plan


Statewide movement must regroup


Rhode Island's state treasurer has famously said that efforts to reform pensions for public employees is not about politics, but about math. Yet in California — despite well-publicized debt and municipal insolvency problems caused by pensions' "math" problems – reformers can't find a course around political and legal obstacles.



Sacramento Bee


Democrats choose tobacco money over public health
Democrats took tobacco industry money as lawmakers killed numerous anti-tobacco bills, including one to ban smoking in apartments. Lawmakers also have failed to seriously regulate e-cigarettes and vaping. It might be too much to ask that lawmakers consider additional tobacco regulation, and an increased tax in the final four weeks of the legislative session.



Steven Greenhut


Bridge report depicts Caltrans secrecy


The bulk of the report's recommendations involve matters of transparency


Doesn't the public have a reason to be concerned when a project ends up costing more than four times the initial estimate? Or when a government agency's lack of transparency keeps potential problems from receiving proper scrutiny? Or when a contractor was essentially rewarded for its failures by being given extra money to speed things up — even though its own mistakes may have led to the slowdowns? Or when the project is completed so late?



Dan Walters


Drought ramps up pressure on Legislature to write water bond
The water squeeze is on. A few sprinkles fell on the Capitol Monday as the Legislature reconvened, but they didn't relieve either a severe drought or pressure on members to respond. Having procrastinated for years, politicians now may have no more than a week to fashion a new water bond for the Nov. 4 ballot to replace one that many fear is doomed because of its size – $11.1 billion – and obviously gratuitous pork.



Steven Greenhut


Homeless stunt illuminates serious issue
Critics of GOP gubernatorial candidate Neel Kashkari chided him for his latest campaign effort — a week-long stint as a homeless man. The wealthy financier took a bus from Los Angeles to Fresno, where he looked for work and survived with only 40 bucks in his pocket and no place to sleep other than parks and underpasses. Anyone critical of Kashkari ought to think about what other politicians were doing and saying recently. Gov. Jerry Brown was in Mexico, where he issued dire warnings: "We can see how some are fearful of children walking across the border. What will they think when millions of people are driven north from the parched landscapes of a world degraded by intensifying climate change?" With Brown away, and Lt. Gov. Gavin Newsom and Sen. Darrell Steinberg out of state, Assembly Speaker Toni Atkins was "acting governor." Atkins issued a statement about her pride in ascending to that spot while supporters tweeted about her being the state's first openly gay governor. Meanwhile, GOP lieutenant governor candidate Ron Nehring was in an Israeli bomb shelter as part of a "solidarity" trip. Governors and lieutenant governors don't make foreign policy and acting governors don't do much of anything. So Kashkari, who used the stunt to produce a 10-minute campaign video, was, arguably, the only one who illuminated a legitimate California policy matter. Sure, Kashkari's pretend-homeless effort probably won't jump-start a needed statewide debate about economic issues. But good for him for trying. And it's hard to argue that this was the oddest political gimmick of the summer.



Jim Newton


Why porn and condoms don't mix
Los Angeles voters committed some bad public policy in 2012 when they approved Measure B, which mandated the use of condoms in any adult film shot in the county. Now, state lawmakers are prepared to double down on that misadventure and spread the mandate to all of California. At first blush, the requirement seems sensible. Who could oppose safe sex? But the effort to require condom use in adult films is misdirected — the porn business isn't the hub of AIDS or sexually transmitted diseases. Moreover, asking people to wear condoms is one thing; having the government order it and enforce it is another. And, most important, it doesn't work. Measure B is taking a fairly safe business and pushing it underground, outside Los Angeles and quite possibly into places that don't honor protocols put into place to protect adult film actors, which require that every performer be tested every two weeks for sexually transmitted diseases and cleared for work only if the test is negative.



Los Angeles Times


Time for oversight of the Sheriff's Department
The Los Angeles County Sheriff's Department is in much the same place as the LAPD was a decade and a half ago. Suspects suffer unwarranted beatings and abuse under the watch of approving, or at least uncaring, top brass. Mutual antagonism colors the relationship between deputies and many of the communities they serve. Taxpayer money that could be spent on more amenities for the county's 10 million residents goes instead to settle civil-rights and use-of-force lawsuits. City voters began the process of reforming the Police Department in 1992 when they did away with the chief's virtual lifetime lock on his job and, importantly, gave stronger and more meaningful oversight to the civilian Police Commission. They also created the Office of Inspector General, to ferret out problems in the department and bring them to the attention of the commission, not merely the chief or the mayor. Still, there remained a certain sluggishness in the move toward reform until the Rampart scandal brought a consent decree and federal court oversight, a new police chief embraced reform and, over time, much of the old guard of officers was replaced by recruits whose training and leadership were geared toward professional, community-based and constitutional policing. The missing ingredient so far is a commission to serve as the eyes and ears of the public, including voters, who retain the final say over the sheriff.



Mercury News


Peevey the crook: PUC president's unethical behavior laid bare
We knew Michael Peevey was PG&E's biggest ally in fending off accountability for the deadly San Bruno explosion. We knew the president of the California Public Utility Commission placed his cozy relationship with the utility above any responsibility to the public. We've been calling for his head for three years. But now, thanks to the Public Records Act, there's proof of where Peevey's loyalty lies.



Los Angeles Times


Gov. Brown knows better than to let lobbyists pay for his Mexico trip


Having the trip financed by business interests seeking to curry favor is a bad idea


Gov. Jerry Brown is on a four-day trip to Mexico City to talk to government officials there about trade and immigration issues. That's a reasonable thing for a California governor to do. Brown is not traveling alone: Nine administration officials and 15 legislators (some using campaign funds) are with him. That's probably reasonable too. But then there are also 88 business executives and lobbyists on the trip, each of whom has paid $5,000 to cover his or her costs, as well as those of the governor and his administrators. That's not so reasonable.



Matt Coker


Neel Kashkari Lets His Rainbow Flag Fly
Arnold Schwarzenegger, Pete Wilson and perhaps even George Deukmejian didn't really care if same-sex couples won the right to marry, not that they'd let their Republican base in on that before their first elections as California governors. So give Irvine's Neel Kashkari, the GOP nominee squaring off against Jerry Brown in November, credit for freely flying his rainbow flag. Yes, Gipper lovers, that wasn't Mr. Clean waving to the crowd while walking in San Diego's 40th LGBT Pride Parade on July 19. It was Kashkari who--correct me if I'm wrong--would be the first California Republican nominee for governor to do such a thing.



Dan Walters


An obscure state agency creates big money problems
Spur-of-the-moment decrees and a lack of long-range planning created a mess that will hurt workers and employers, undermine California's emergence from recession, and give government another black eye.



Sacramento Bee


Indicted California senators insult voters by collecting salary
Another day, another superseding indictment and another insult to the California electorate.



Contra Costa Times


Time to step back and compromise on Chevron refinery upgrades
Five years after a judge halted work on Chevron's modernization project at its Richmond refinery because of inadequate environmental review, a divided City Council is poised to vote night on a scaled-back alternative. More work has gone into preparation of this plan and the analysis of its effects. But the gap between environmentalists and the oil company remains. Chevron should take a holistic approach. Furthermore, the company should look for opportunities to reduce pollution locally before mitigating environmental effects with improvements elsewhere. When Chevron officials say "trust us," they forget that we once did.