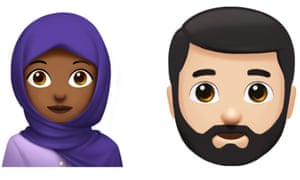 Today is World Emoji Day, and to celebrate, Apple has revealed the final versions of some of the new emoji it will be introducing to iOS in the next version of iOS 11, which is due out this autumn.
Among the new pictograms the company has showed off are a guy sporting and Islamic beard and an Islamic woman in a headscarf.
Draw your own conclusions as to the political motives behind this move by Apple. We have.
Source: The Guardian