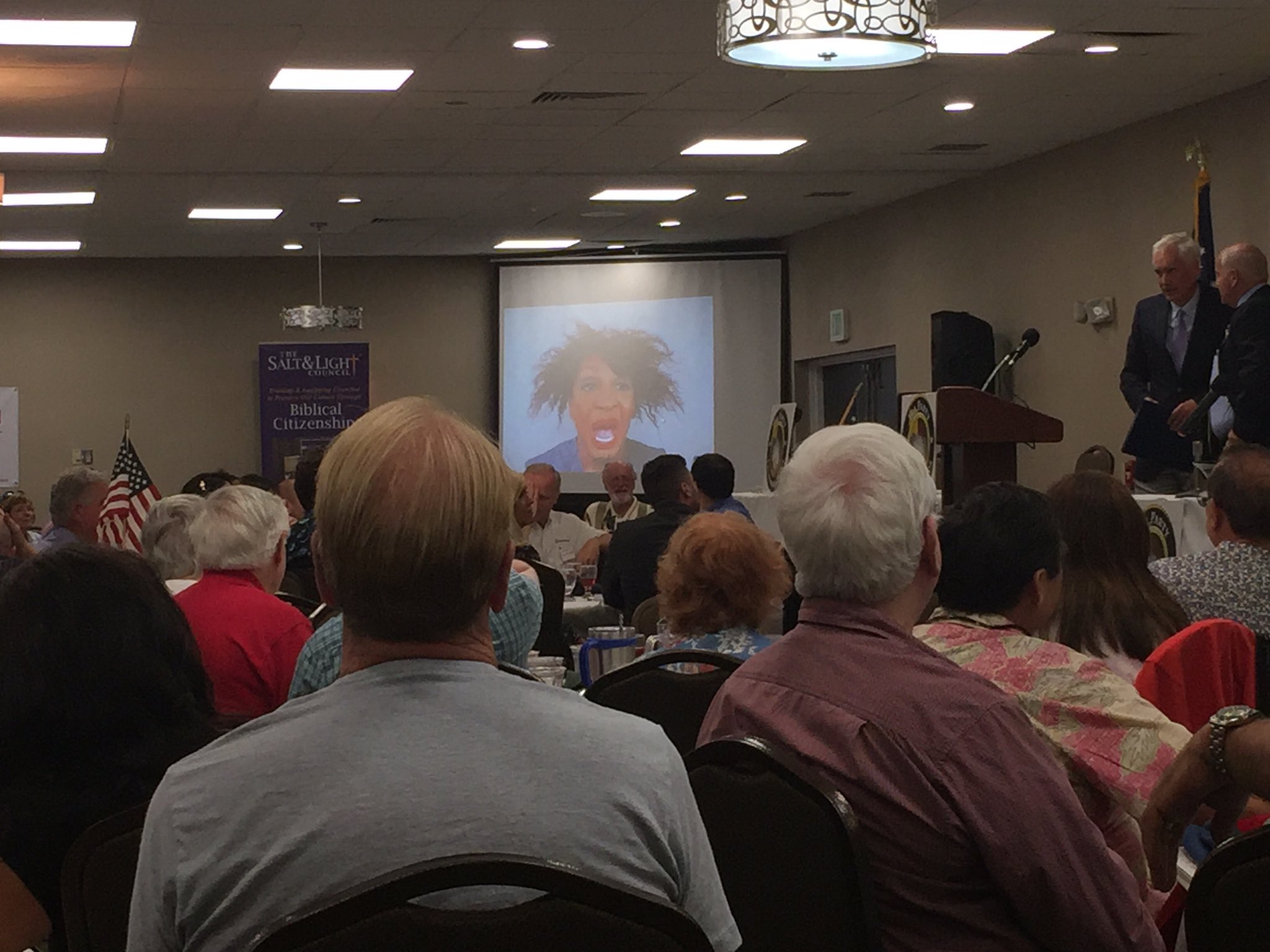 A fair number of politicians faced withering criticism and ridicule at the Tea Party California Caucus meeting in Fresno this weekend, including Gov. Jerry Brown, GOP Assembly Leader Chad Mayes and especially Los Angeles Democrat Rep. Maxine Waters.
An unflattering picture of Waters, obviously doctored, was flashed on a screen just after Rep. Tom McClintock (R-Elk Grove) delivered the keynote address Friday evening.
Woody Woodrum of the conservative activist group California Screaming Eagles told the crowd that it was Waters' reaction when she heard McClintock was coming to speak to California tea party members, drawing a big laugh in the room.
Source: Rep. Maxine Waters mocked at California tea party conference – LA Times